Over seventy artists have just been added to the lineup for Live at Leeds 2017, including this year's breakthrough star Rag'n'Bone Man.
Rag'n'Bone Man joins the previously announced Slaves as a marquee headliner for the city-wide event on 29 April.
Nothing But Thieves, Gabrielle Aplin and DMA's are some of the other artists to just be announced for 2017.
Honeyblood, The Hunna, Clean Cut Kid and Temples are also part of the second major wave of announcements.
The new names bring the official count for 2017 to a whopping 109 performers.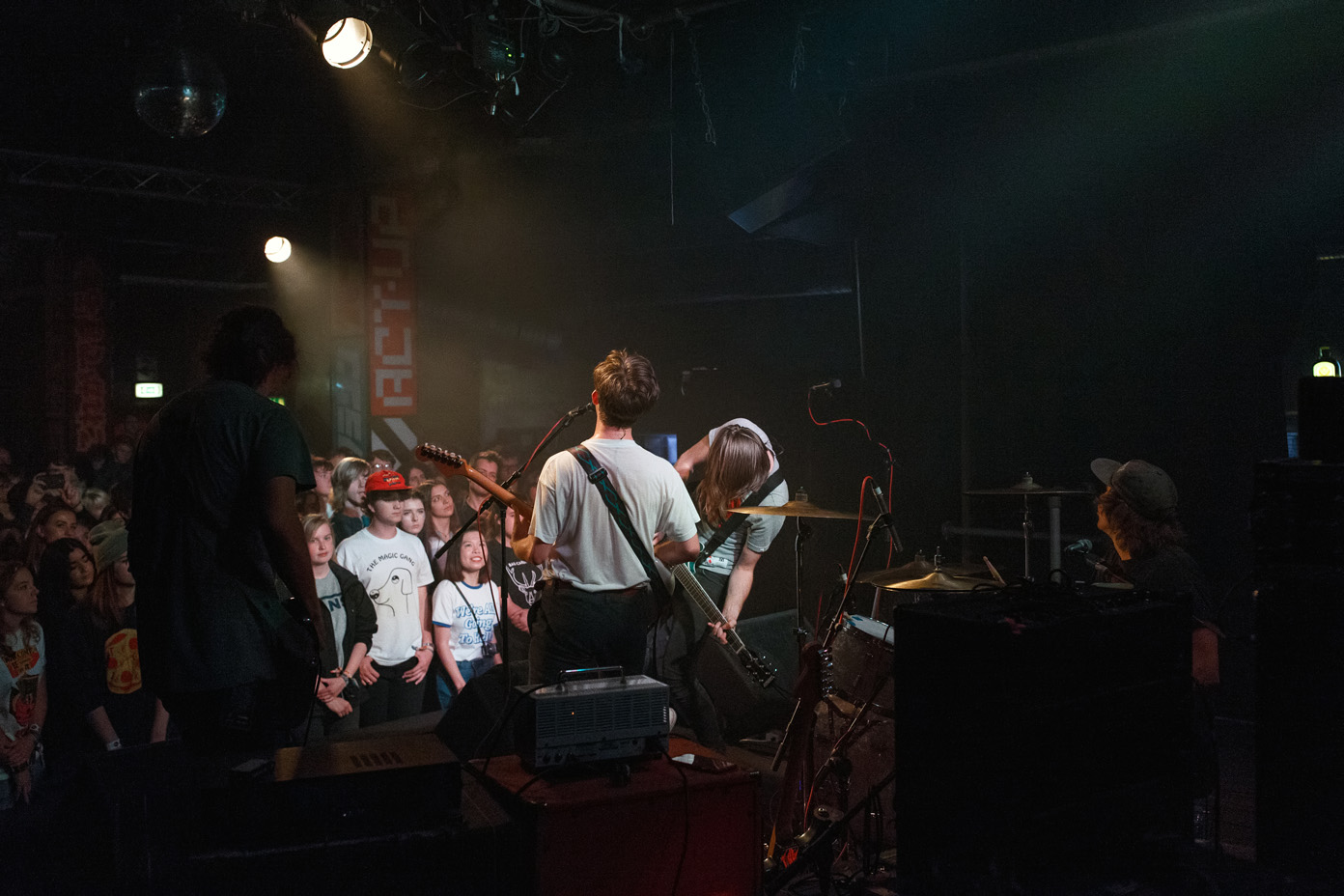 Live at Leeds mostly focuses beyond the headliners on new bands, and there's plenty of those on this year's schedule as well.
Sprawled across the city's venues will be Brighton's Dream Wife, Kent's Get Inuit, and hotly-tipped acts including Jordan Allen, Fickle Friends and King Nun.
Eat Fast, Lewis Watson, Jake Isaac and Pale Waves also joined a stacked lineup.
White Lies, Wild Beasts, Jagwar Ma, Black Honey and Superfood have all previously been confirmed.
Tickets for Live at Leeds 2017 are priced at £32.50 and on-sale now.
The 2016 event, which featured Mystery Jets, Corinne Bailey Rae and Blossoms, sold out in advance.
The full A-Z lineup for Live at Leeds 2017 so far:
Adian Coker
Áine Cahill
The Amazons
Anna Straker
Artificial Pleasure
Atlas Wynd
Bad Nerves
Bad Sounds
Banfi
The Bay Rays
Be Charlotte
The Big Moon
Black Honey
Blackwaters
Brian Deady
Bryde
Carys Selvey
Chest Pains
Chinah
Clean Cut Kid
Club Drive
Colouring
Connie Constance
Dead Naked Hippies
DMA's
Dream Wife
Easy Life
Eat Fast
Fangclub
Faux Pas
Fazerdaze
Fickle Friends
FISH
Flamingods
Fling
Freak
Furr
Gabrielle Aplin
The Gallery
Get Inuit
The Golden Age Of TV
Gurr
Heir
HMLTD
Honeyblood
Howl
The Hunna
Husky Loops
Ider
Idles
Indigo Husk
Jade Bird
Jagwar Ma
Jake Isaac
Jaws
Jordan Allen
Jordan Mackampa
Joy Crookes
Judas
King Nun
Kllo
Kojey Radical
Kovic
Kyko
Lamia
Laurel
Lea Porcelain
Let's Eat Grandma
Lewis Watson
Life
Luxury Death
The Magic Gang
Marsicans
MarthaGunn
Matt Maltese
The Moonlandingz
The Night Cafe
Nilüfer Yanya
Nothing But Thieves
Off Bloom
The Opera Comic
The Orielles
Otzeki
Pale Waves
The Pale White
Paris Youth Foundation
The Pigeon Detectives
Plastic Mermaids
Puma Blue
Rag'n'Bone Man
Rory Wynne
She Drew The Gun
Slaves
Superfood
Team Picture
Teleman
Temples
Ten Tonnes
Tender
The Tiny Minds
Tom Grennan
Tom Walker
Treeboy and Arc
Trudy and the Romance
White Kite
White Lies
Wild Beasts
Xamvolo
Yellow Days