Fickle Friends were one of the highlights of the second annual 2Q Festival, drawing a big crowd to The Venue at 9pm.
Given that 2Q was an all-dayer packed predominantly with rock sounds, their alt pop was sure to stand out and be a fresh alternative.
And after years of appearing prolifically at festivals lower down the bill, organically building their reputation, they're starting to finally become a noted name.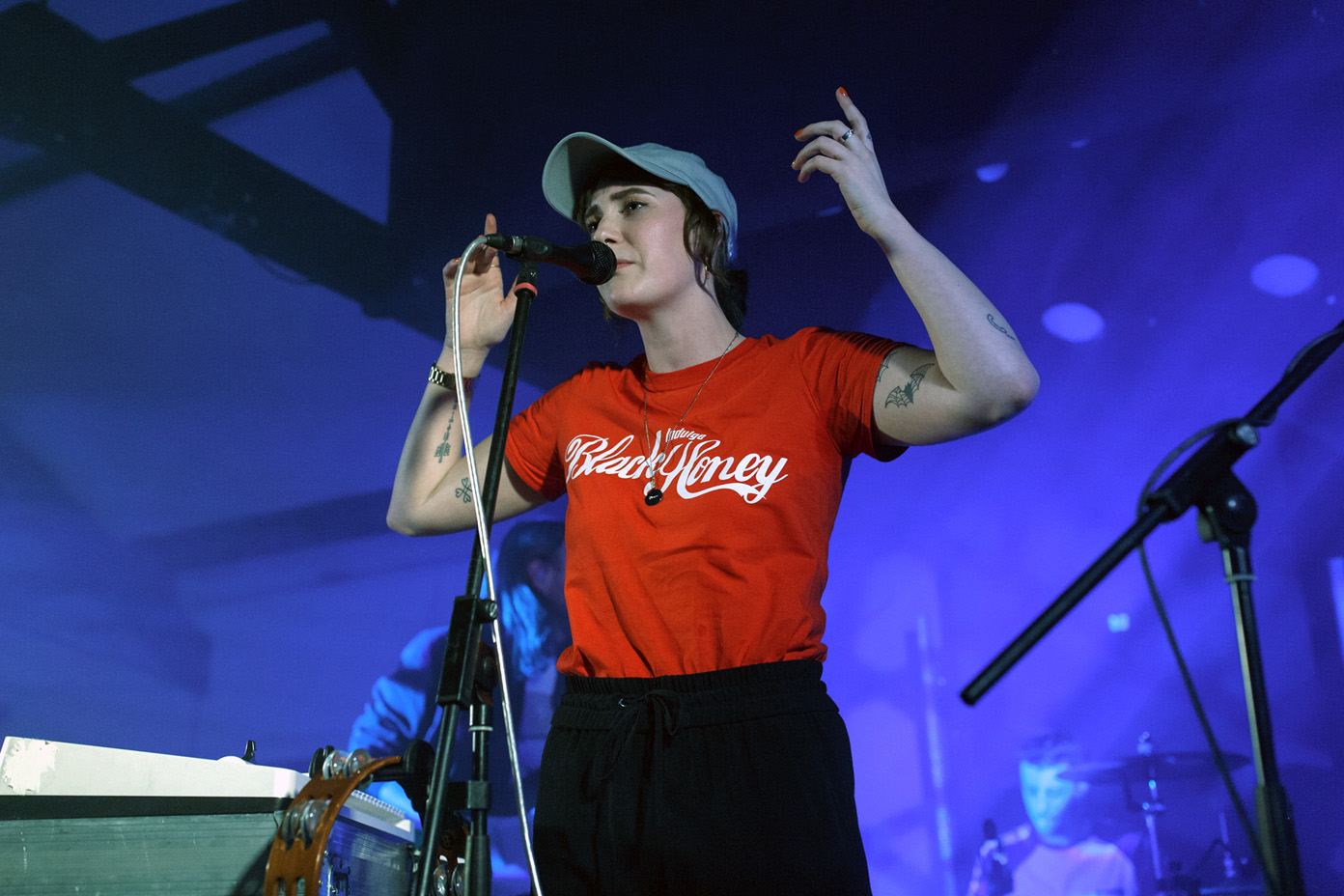 Natassja Shiner sported the merch of fellow Brightonians Black Honey on stage, and the band returned to Sussex straight after their set.
Fickle Friends are one of this year's busiest festival bands, confirmed already for over ten to come around the UK.
That includes spots at Hit the North and Live at Leeds later this month, plus the likes of TRNSMT and Leeds and Reading Festival.
They're also part of the lineup for hometown event The Great Escape and the first ever Community Festival in London.
Check out photos of Fickle Friend's set by Katy Blackwood below:
Fickle Friends 2017 UK Festivals
April 28 – Hit The North Festival – Newcastle, UK
April 29 – Live at Leeds – Leeds, UK
May 18-20 – The Great Escape – Brighton, UK
May 27 – Liverpool Sound City – Liverpool, UK
July 1 – Community Festival – London, UK
July 7-9 – TRNSMT Festival – Glasgow, UK
July 21 – Secret Garden Party – Huntingdon, UK
July 27-30 – Kendal Calling – Penrith, UK
July 27-30 – Y NOT Festival – Derbyshire, UK
July 30 – Standon Calling – Standon, UK
August 10-12 – LeeFest – Tunbridge Wells, UK
August 25-27 – Leeds and Reading Festivals – Leeds and Reading, UK