Blossoms are the high-profile British pick of this week's new albums, as they look to keep their star burning bright on second full-length Cool Like You.
There's also new releases from Twin Shadow and Speedy Ortiz, and the eighth effort in all from veterans Okkervil River.
Also featured in our round-up is the debut from Holy Now, a live album from Norway's Siv Jakobsen, and the new EP from Sibille Attar.
We Are Scientists, DMA's, Boytoy and Brand New Friend complete this week's lineup.
Read on for the FEISTY verdict on all eleven, and check back every Friday for the latest hits, misses and indifferences.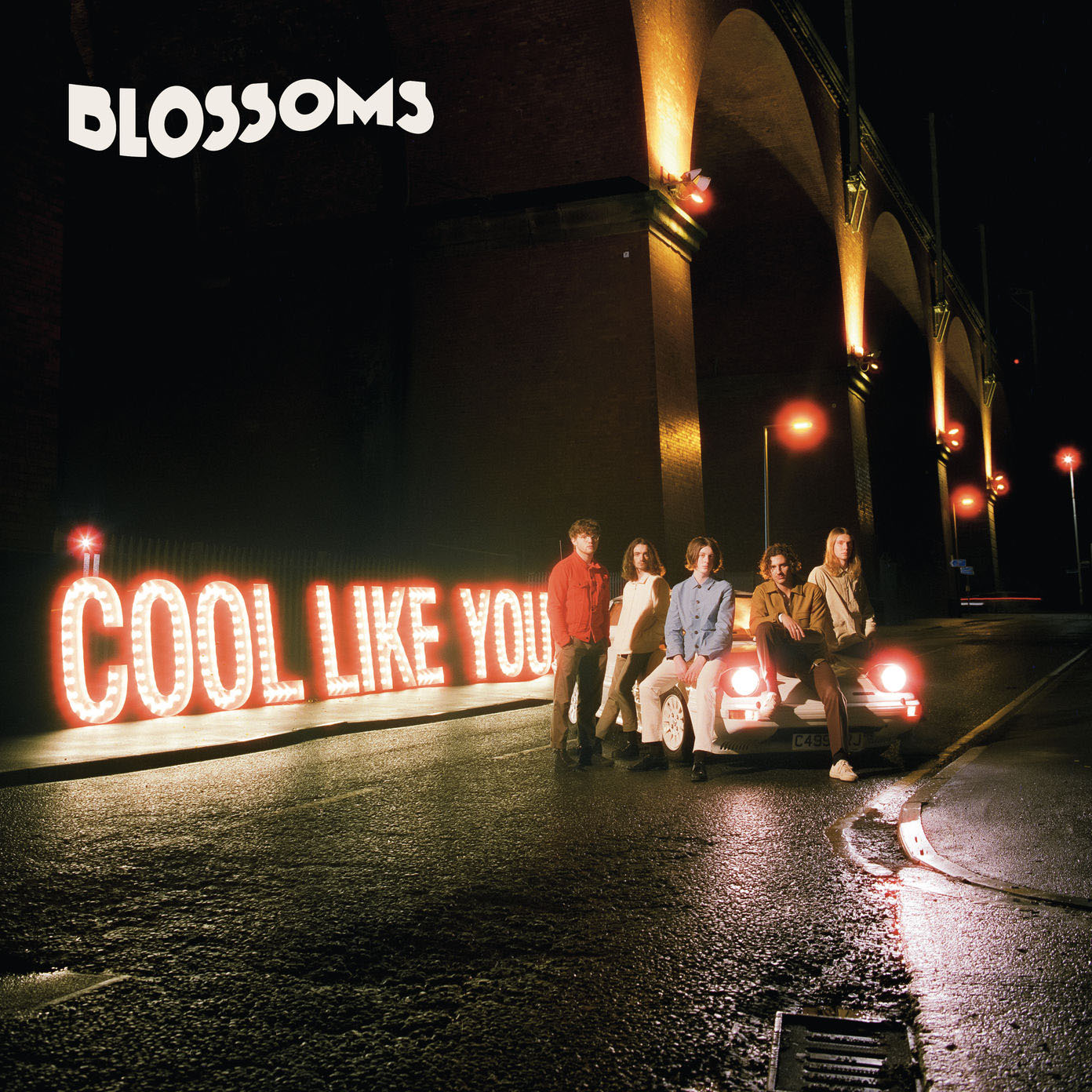 7.0
Blossoms
Cool Like You
Blossoms are one of the major successes of the ongoing marriage between indie pop and synths, so it's no surprise that their glitzy second album stays true to past form, awash with the '80s influences, memorable choruses and feelgood melodies that made their first album such a direct hit.
Cool Like You is, if anything, even more accessible than their self-titled debut. There's a synth line around every corner, and the lyrics are less metaphorical, that bit more literal and to the point ("Since you left my heart, there's a vacancy, now I'm torn apart"). Even on the more reflective cuts (How Long Will This Last, Stranger Still) the arrangements stay chipper, delivered with bundles of energy.
There's a Reason Why (I Never Returned Your Calls) set the tone from the beginning, a potential earworm from its emphatic opening bars, while lead single I Can't Stand It is probably the best indie pop the lads have ever produced. I Just Imagined You is another favourite, a rare case of a guitar-driven moment on an album dominated by synthesizer, to the point that on select tracks (Unfaithful) it can become fatiguing.
By the second half the repetition starts to show, the emotive surge of aggressive synths during the bridge of Between the Eyes one of the contrasting moments to jump out. As a complete package Cool Like You doesn't deviate from the Blossoms playbook often, but it's sure to spawn some great singles and playlist favourites and keeps them firmly at the top of the indie pop game. 7.0
Katy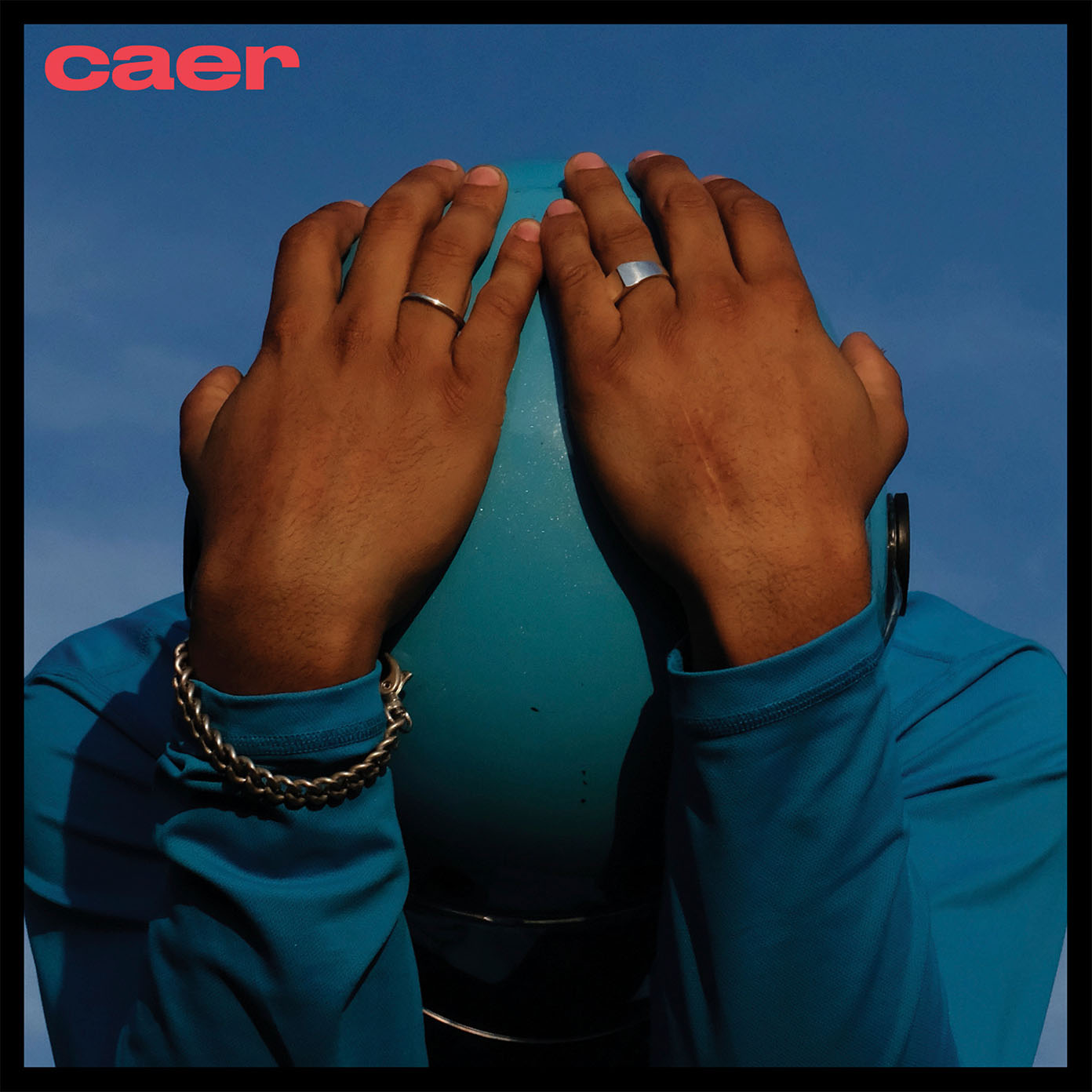 7.4
Twin Shadow
Caer
George Lewis Jr.'s new album emerges out of the turbulence of a difficult period in his life. The major bus crash during his 2015 tour, plus the depression he's spoken openly about, have given birth to a record that's heavily laced with personal turmoil, darker and more revealing under the surface than its alternative pop sound suggests.
This album is, in fact, the silkiest pop music that Lewis Jr. has ever produced. Opener Brace, with its quotable line "Tom Petty waiting on a free fall", is pleasant, but Caer really springs to life on Saturdays, co-written with and featuring the HAIM sisters. Their blueprint is all over it, and it's an instant standout. Sympathy, on which Twin Shadow's vocal melds well with guest vocalist Rainsford, is another highlight.
Yet Caer shines most brightly on its deep cuts. There's really nice production touches up and down the tracklist, such as the lush bass line that soars to the forefront of When You're Wrong, and the cinematic conclusion to Runaway. Little Woman is even a touch esoteric, as coarse sounds mix with gentler textures, the sharp cuts between segments as restless as its theme (the end of a relationship). It's all underpinned by sadness, but that's not reflected in the tone of a really well-made alternative pop album. 7.4
Katy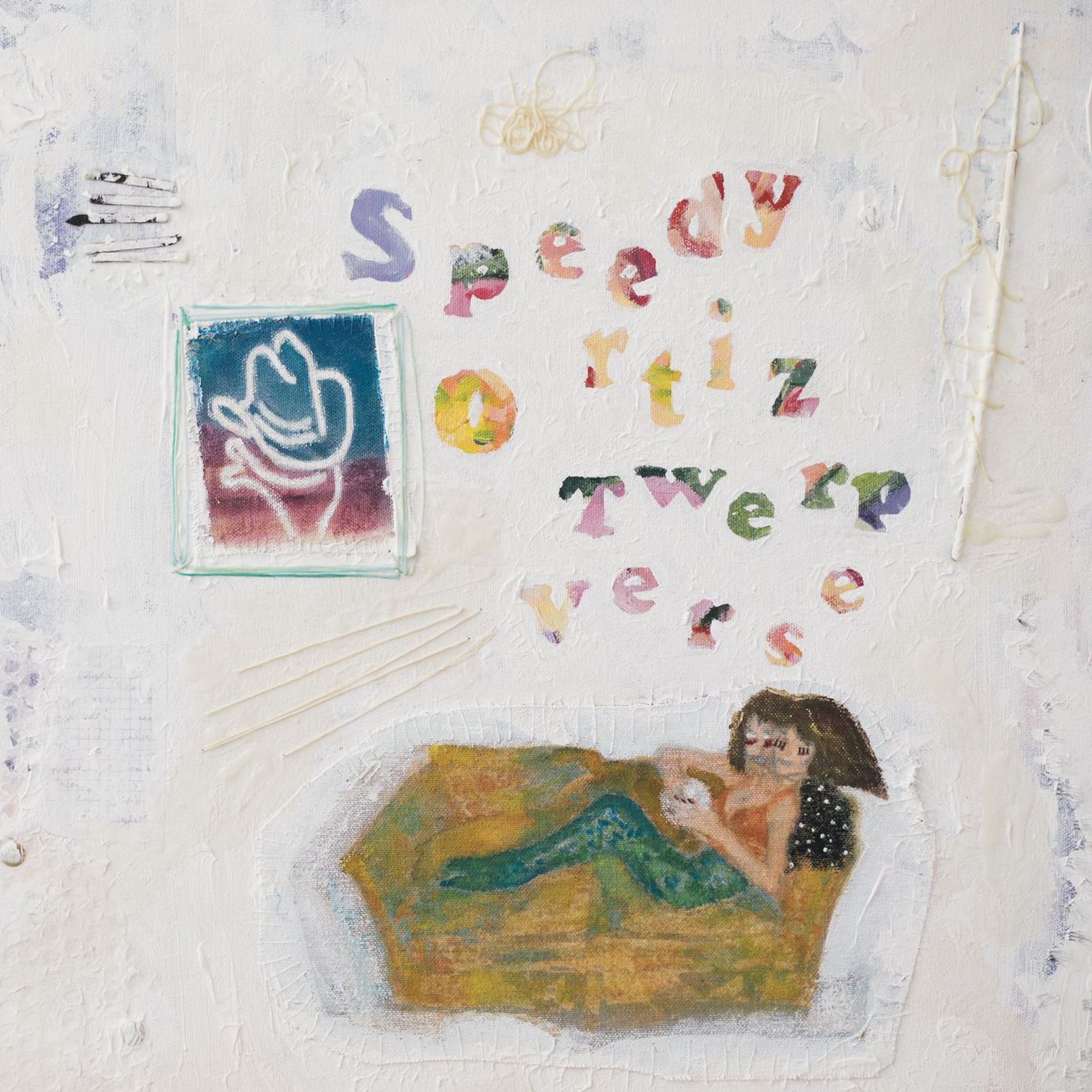 7.7
Speedy Ortiz
Twerp Verse
Sadie Dupuis, the lyrical tour-de-force behind slacker rock trio Speedy Ortiz, has never been one to shy away from difficult and controversial subjects. She demands that their listeners pay attention to problems like the state of American politics, the patriarchy and consent. On their third record, they do this through ingenious wordplay and scuzzy, dissonant guitar riffs.
It's an album bursting at the seams with confidence and power, right from opener Buck Me Off, which recalls the signature grunge-pop of previous records Foil Deer and Major Arcana. The glossy Lucky 88 uses tongue-in-cheek 80s synths and pop rhythms to toy with the idea of political complacency in an age that demands action, while Backslidin' humorously describes returning to old, unhealthy relationships, paired with anxious drums and power chords.
Villain is the album's peak, creating a musically eerie atmosphere to accompany the familiar situation of that creepy dude who won't leave you alone at the bar, while I'm Blessed brings in unexpected, angular textures and jarring time changes. Despite the uncomfortable topics broached across Twerp Verse, it doesn't create moods of doom and gloom, instead providing an honest critique of society with a glittering layer of cautious optimism. 7.7
Samantha Spaccasi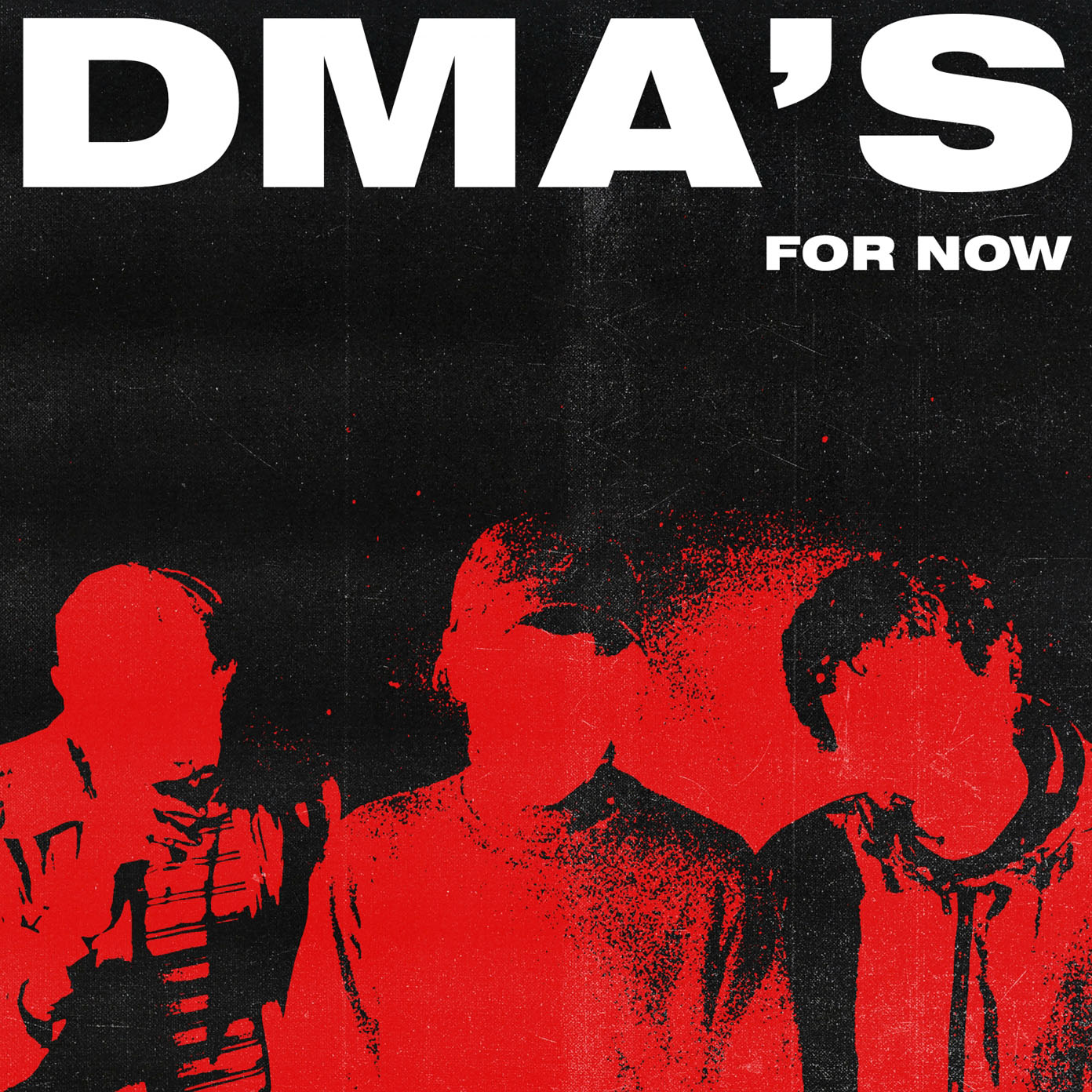 3.5
DMA's
For Now
DMA's have spent their entire career being compared – often lazily – to Oasis, thanks to their laddish attitude and frontman Tommy O'Dell's vocals. On their new album they've toned it down just a touch in favour of finding their own sound, save for title track For Now, where O'Dell's Liam Gallagher style delivery is out in force.
The Britpop pastiche does continue on For Now, however, and consequently it's a record that brings nothing new to the table. It's possible to create good Britpop in 2018, but across 12 tracks, this isn't it: It's pedestrian, uneventful, and lyrically uninspired ("It's in the air, something in the way she drifts up there, it's in the air"). Compared to a slew of young indie bands, DMA's even seem prematurely middle-aged.
When DMA's do experiment with different styles, things pick up considerably, although they usually backtrack just as quickly. The End is the album's best, its bass-heavy drum and lingering feedback possibly inspired by The Sunshine Underground, but it's then followed in sequence by Warsaw and a return straight to the form book. In short, you're not missing a great deal. 3.5
Katy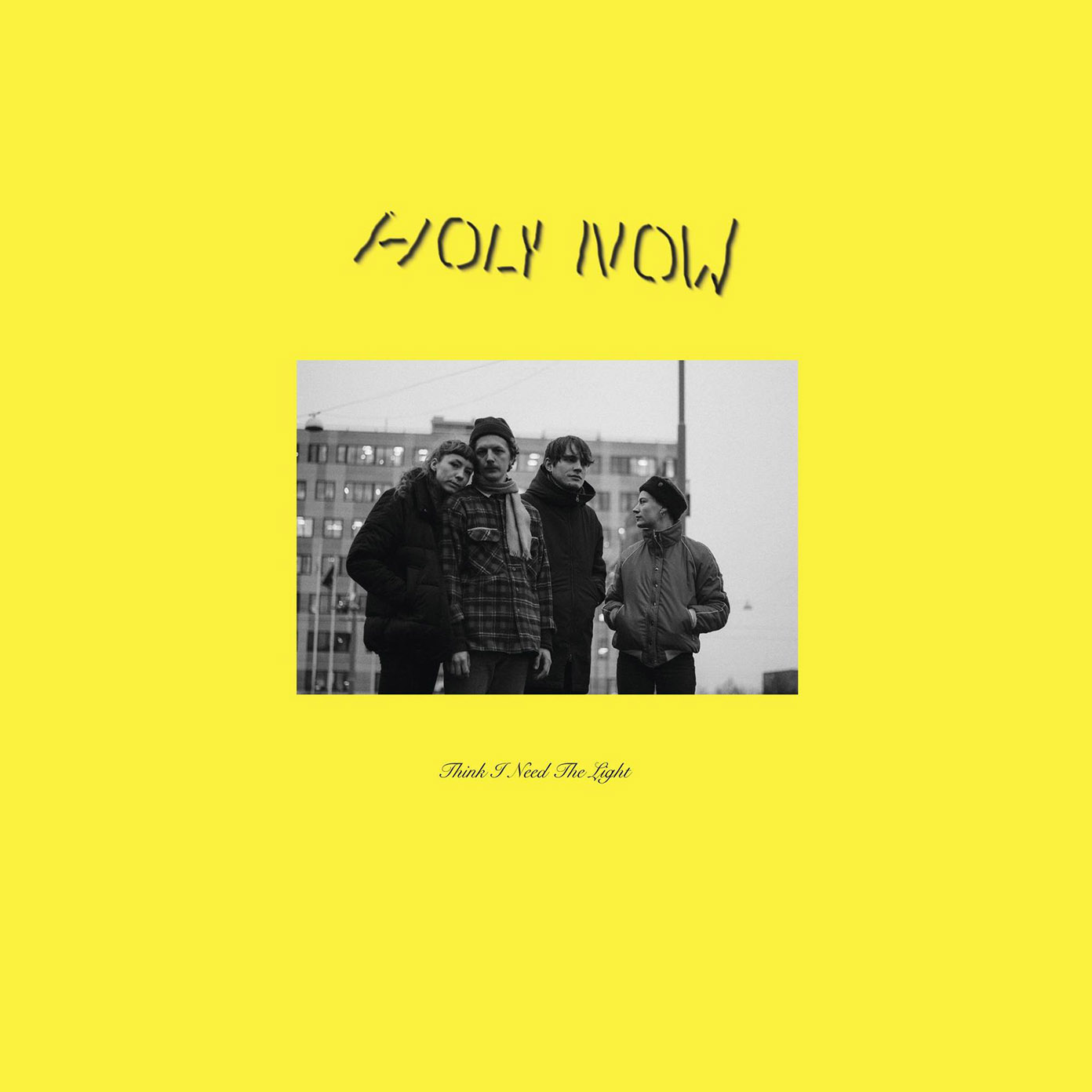 8.0
Holy Now
Think I Need the Light
Gothenburg four-piece Holy Now first appeared in 2016, releasing two EPs, Please Call Me Back and Sorry I Messed Up, on Lazy Octopus Records. The desperate romance of those titles continues on their eight-track debut album, a delicate collection of filmy pop that deals in heartbreak, love and emotional attachment.
Fans of Holy Now's earlier releases will notice a substantial progression in sound, while new listeners should be dazzled by the refreshing blend of fanciful vocals and prowling jangle, more rosy-cheeked than their fuzzy contemporaries Agent blå. There's a touch of the cinematic to their sound on Feel It All, while album closer Say It Again gently reminds of Amber Arcades. Julia Olander's vocals are sugary and vulnerable, especially on their bittersweet single Tainted Heart, which slows everything down forlornly.
Time's driving guitars and Something Real's post-punk touches add something different to the mix, but even then Holy Now's modus operandi remains wonderful, bright indie pop. The results are unflawed, resulting in an exquisite and strongly listenable debut that's highly recommended. 8.0
Katy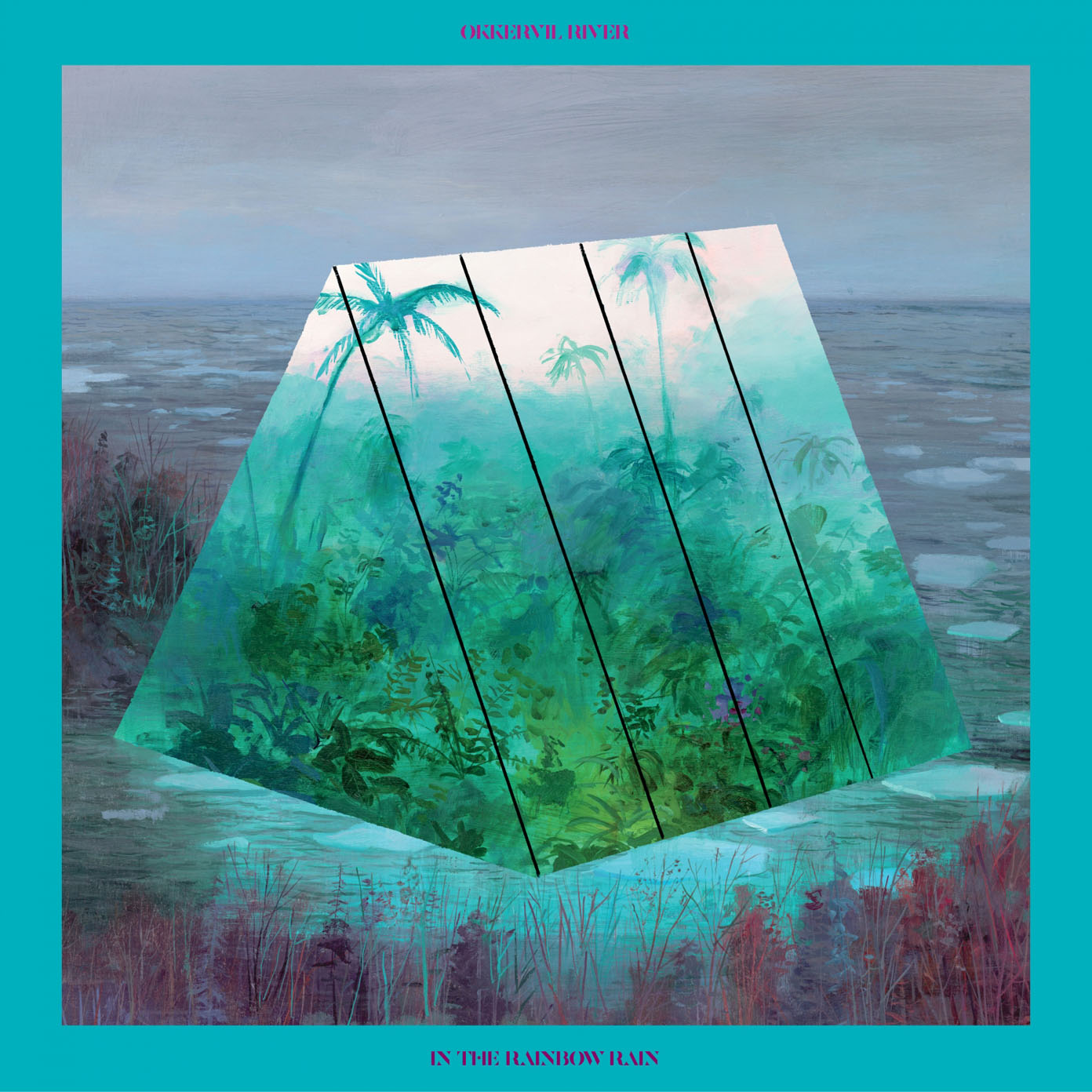 6.6
Okkervil River
In the Rainbow Rain
Okkervil River's Will Sheff describes their eighth album as "secular gospel", a contrary response to the negativity of the 2016 U.S. election. Consequently, it's less moody than 2016's Away, packed with euphoric sounds and resolutely carefree.
In the Rainbow Rain is a vast, spirited space, right from opener Famous Tracheotomies. It's a literal, and slightly daft, ode to famous people that – like Will Sheff – have had the procedure, propelled by its vintage synthesizer. The bouyant pop of The Dream of the Light is a broad epic, from sparse opening to emphatic chorus. Don't Move Back to LA also shines at the middle point.
There's more eclectic moments too, such as Pulled Up the Ribbon, which blends a busy palette of ideas for bold results. The second half of In the Rainbow Rain is less urgent: Shelter Song is skippable, and How It Is tries to do too much and winds up cluttered. It means it's all a touch frontloaded, but the highs still make this Okkervil River's most listenable for a while. 6.6
Katy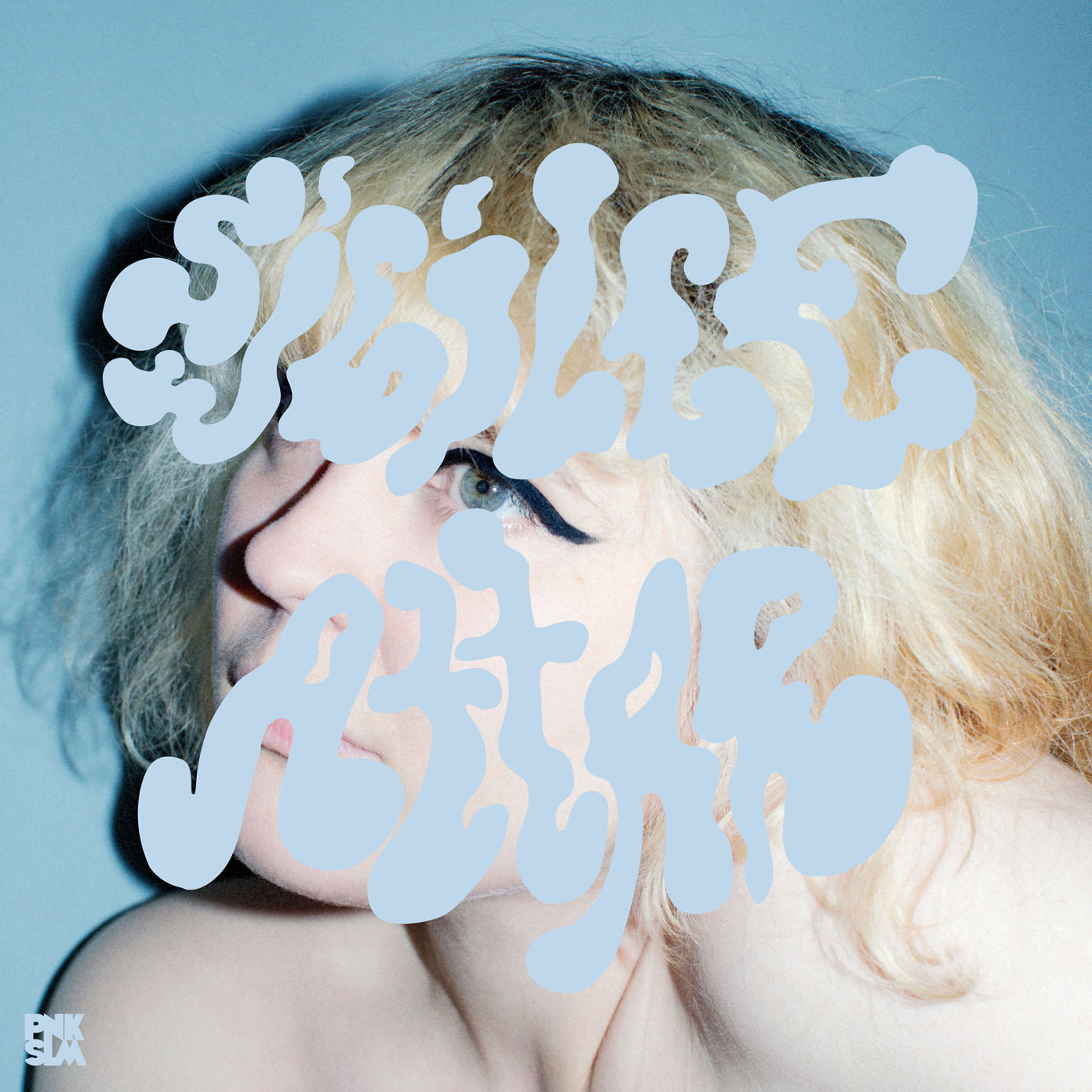 8.4
Sibille Attar
Paloma's Hand EP
Sibille Attar lived a previous life as a clean-cut indie pop fledgling before she wound up disenfranchised and almost entirely withdrew from music following the release of one album, Sleepyhead, in 2013. She's now back with a revolutionised sound, reclaiming her creativity and unveiling an EP that's nothing less than a frosty, chapped pop treasure.
All of Sibille's innermost anxieties and emotions are channeled into Paloma's Hand. I Don't Have To opens, a fractious and rough-edged pop song that eases you into the icy moods that follow. It's an adventure from there, as Same Old Heartbreak mixes dusky beats and guitar strum with chilly reverb, weaving a knotty thread as it unfolds, while The Dread is anguish in a pop framework. The psychedelia hinted at by the cover font also surfaces, especially on closer Paloma.
The EP's most exceptional track is RUN, using cello as part of a mournful masterpiece that works even better within the flow of Paloma's Hand than it did as a single. Don't Follow also stands out on a wonderful EP that, from start to finish, is one you really do need to hear. 8.4
Katy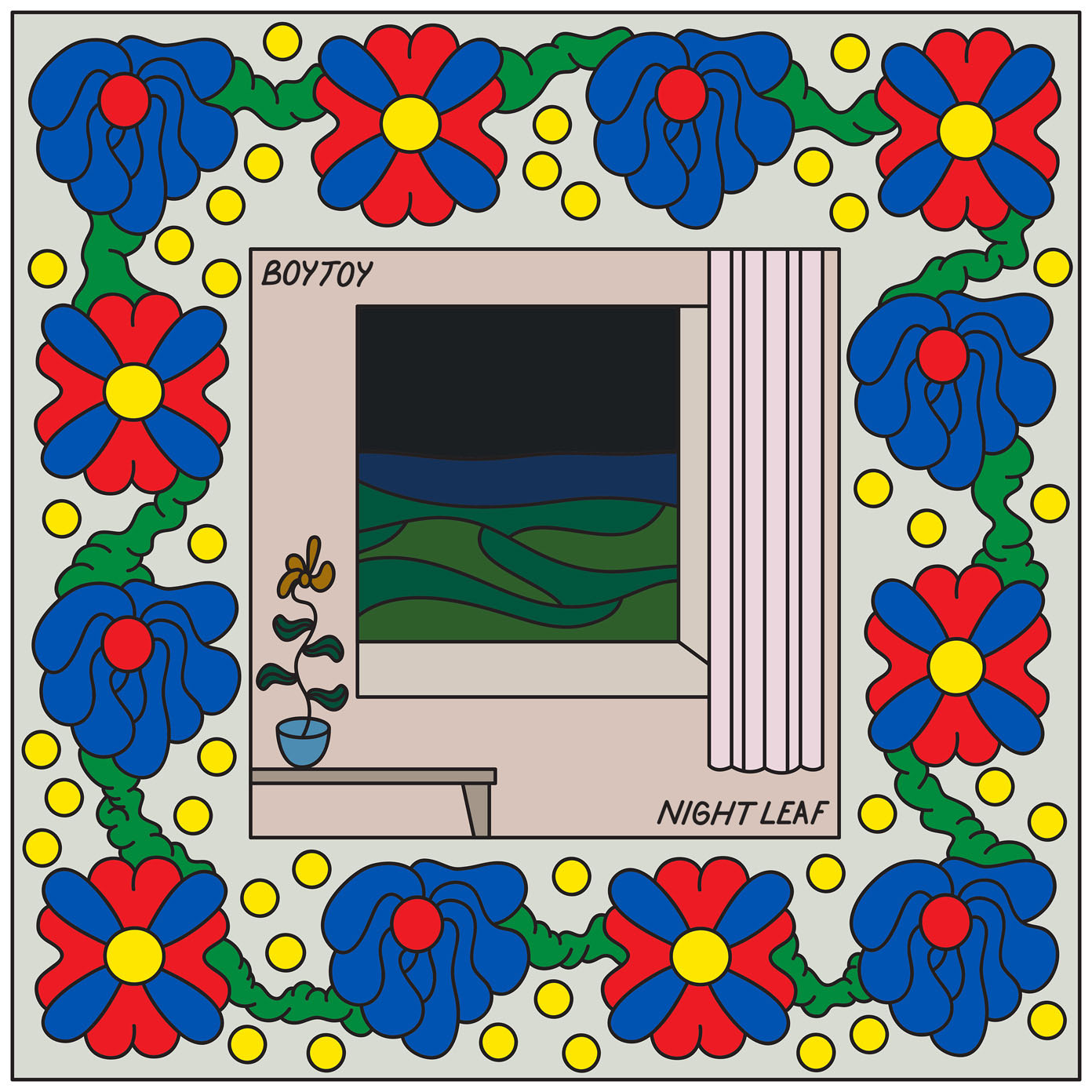 7.0
Boytoy
Night Leaf
Boytoy's second album is their first with a much-revamped lineup, an all-female affair with La Luz' Lena Simon on bass. There's a progression in sound too, as the aggression of Grackle makes way for much brighter tones, and a warmth achieved by recording to tape. The result is an album that's just perfect for hazy summer days.
Night Leaf opens with It's Alright, a Hinds-esque pop song (albeit less discordant) that sets the tone well for what's to come. It's chilled guitar pop, never ruffled, packed with stories but never shouting at you about them. Certain tracks assert themselves more, like NY Rip Off, but even then things feel sunny and relaxed.
It's all wonderfully consistent, even too much so, resulting in an album that's prone to fade into the background while listening. Pop peak Pretty One ("Hey there pretty one, be my friend") and last year's single Want do stand out, but by the time of its dreamy conclusion Cold Love you can be left craving a bit more variety. 7.0
Katy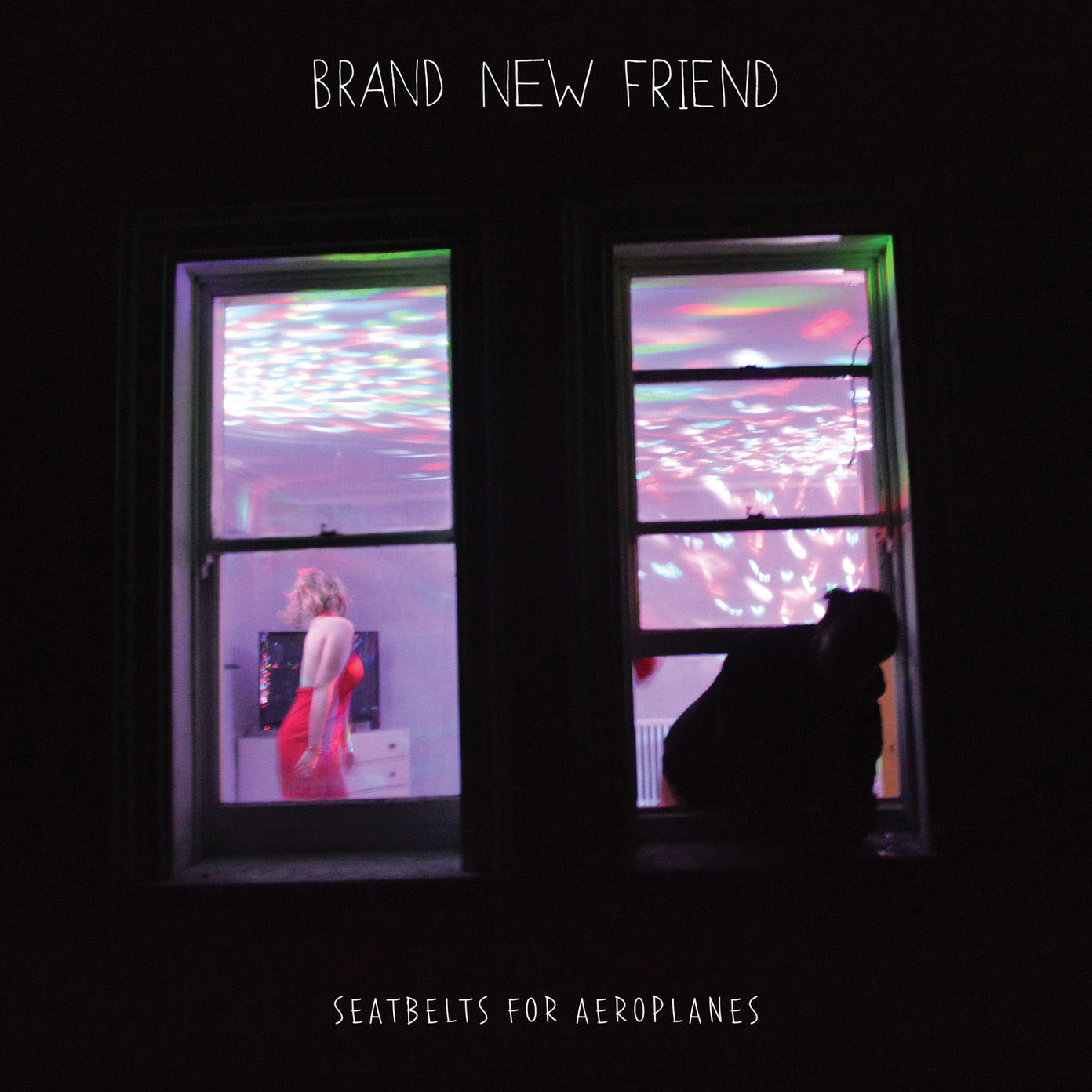 5.0
Brand New Friend
Seatbelts for Aeroplanes
We're not in the middle of a classic era for pop-punk at the moment, but there's still a raft of new bands looking to be part of the next major wave. One of them is Northern Ireland's Brand New Friend, fronted by brother-sister duo Taylor and Lauren Johnson.
Seatbelts for Aeroplanes is a swift series of hooks, punchy guitars, and straight-forward synth lines. The vocals are often dual, with Taylor on the lead and Lauren calling for attention somewhere in the background, rather than the seamless pop melodies you might expect. The style works at its best (Milk Chews), and distracts at its worst (title track Seatbelts for Aeroplanes), making the complete package a draining listen.
Nonetheless, the album has its moments: Girl is by far the standout, a throwback pop-punk single that's readymade for Warped Tour, while I Love You, Goodbye shines in a rare instance of Lauren taking the lead. But as a whole, Seatbelts for Aeroplanes lacks the sheen of Brand New Friend's U.S. pop-punk counterparts, and of British bands like Marmozets and VUKOVI. 5.0
Katy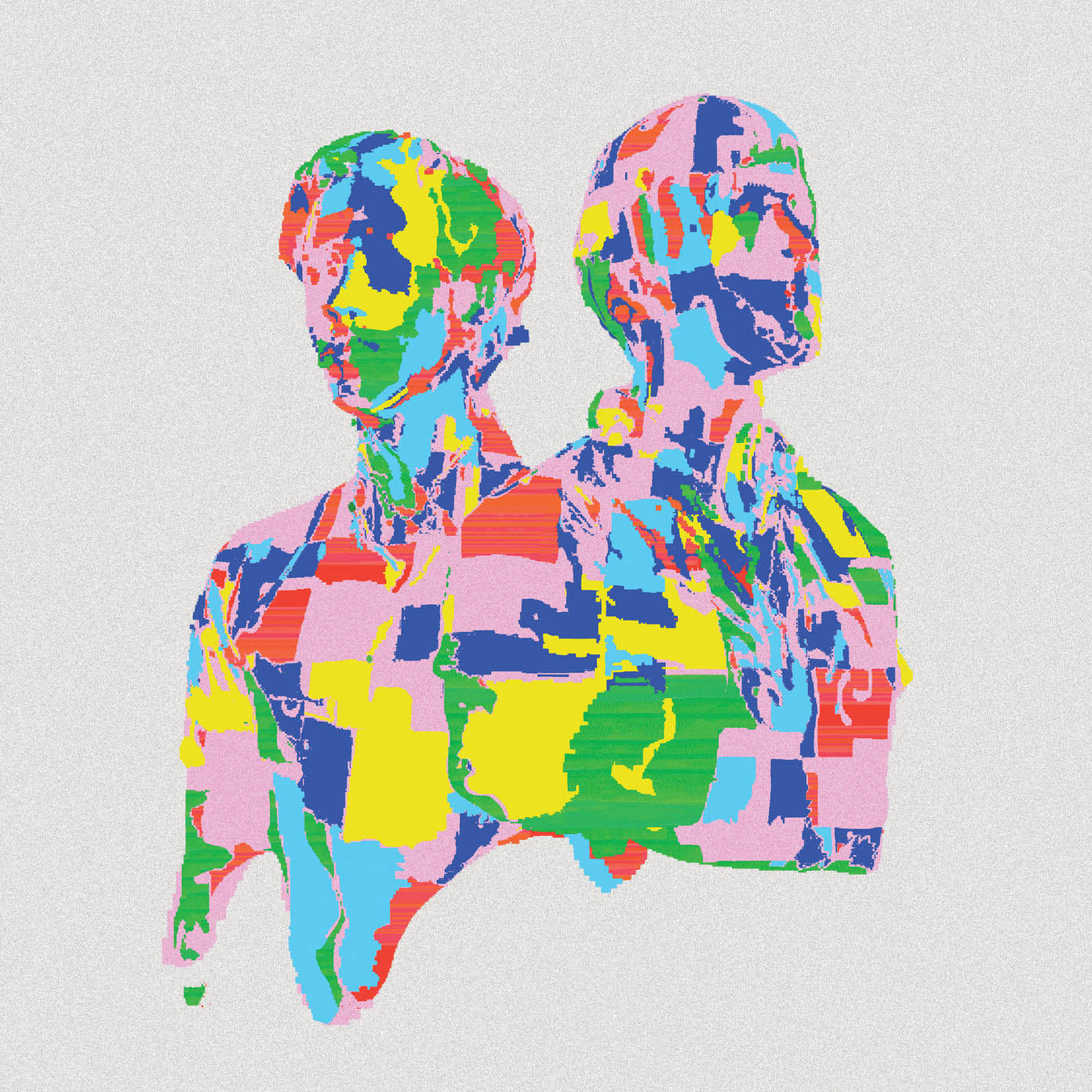 5.5
We Are Scientists
Megaplex
We Are Scientists have always been a bit tongue-in-cheek, refreshingly never taking things too seriously and having a bit of fun with everything. Megaplex is forged in that spirit: Keith and Chris spoke ahead of the release of aiming to create an album full of hooks, a bonafide pop album.
However, Megaplex is ultimately fairly standard indie pop fare, with only a few moderate highlights. The synthesized elements in the album opener One In, One Out suggest they might go all Blossoms on us, but it's an exception rather than the rule and the style isn't explored further. No Wait at Five Leaves is decent euphoric pop, jaunty guitars drive Not Another Word to a sprucy chorus, and Heart is a Weapon justifies its status as a single.
Your Light Has Changed is the old We Are Scientists springing into action, guitars growling, standing loftily above the rest of the album as a monument to what might have been. It's all roundly listenable, but nothing more, while the hooks aren't the surefire earworms the guys were aiming for. Still, it'll be good fun live. 5.5
Katy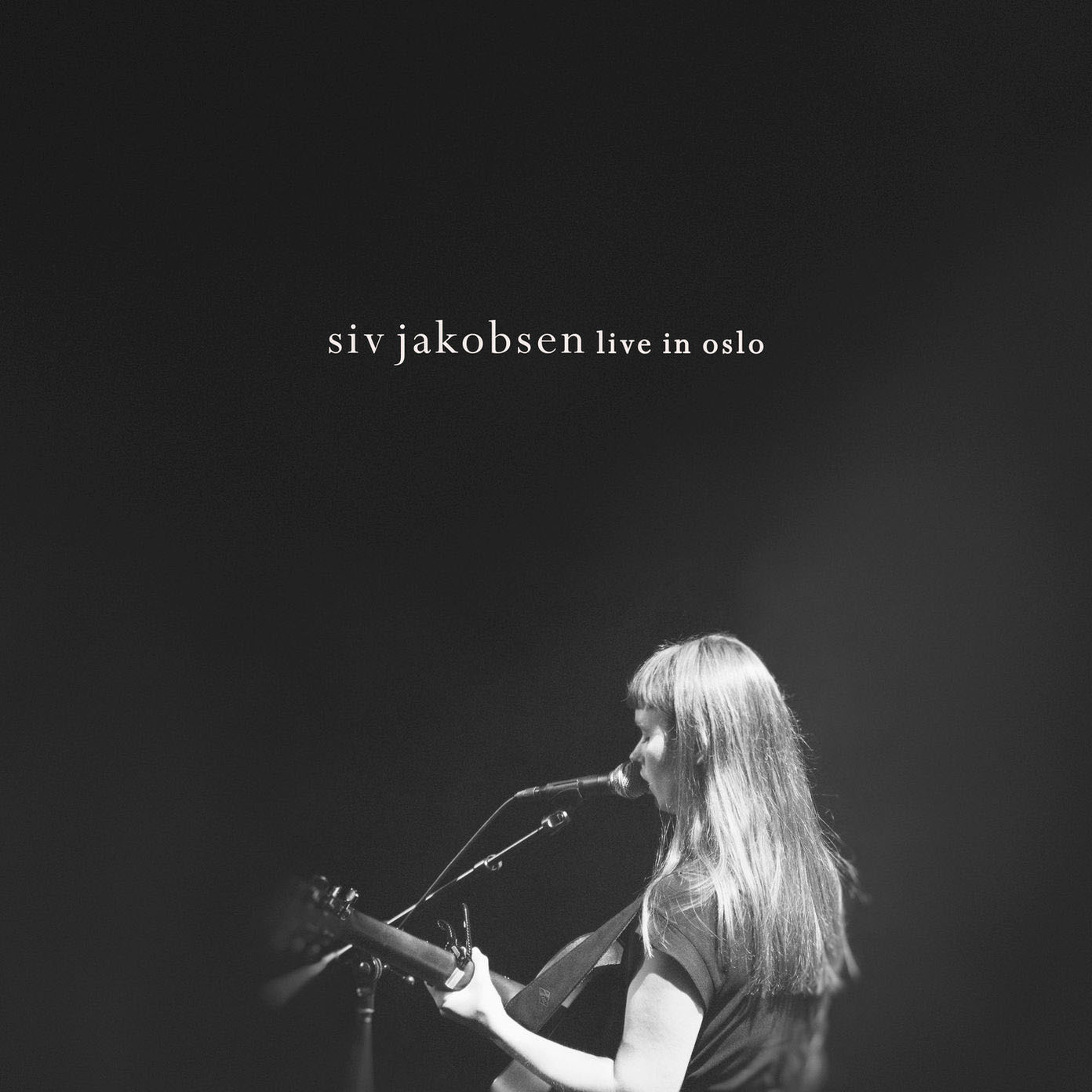 7.5
Siv Jakobsen
Live in Oslo
Siv Jakobsen's talents lend themselves naturally to concert performance, so it's no surprise that she's taken the time to release a live album. Recorded at Rockefeller Music Hall in her hometown of Oslo (a venue used by Coldplay for a live EP in 2001), it features material from her debut album The Nordic Mellow and EP The Lingering, staying true to the originals in style.
Yet from the opener Dark, Siv's elegant vocal performance and the lush instrumentation backing her make it possible to periodically forget that this is a live album, until you're reminded by the gentle applause that punctuates the tracks. The arrangements of her folk material, with orchestral touches that warmly soar and interweave, are wonderful, adding character to and often improving upon the studio originals. The spotless take of Shallow Digger is the spectacular highlight.
The middle of the performance is marked by two covers: One of Britney Spears' Toxic, previously released on The Lingering and an exquisite transformation of the raunchy source material. The second, of Dolly Parton's Jolene, doesn't quite hit the mark, and it'd have been nice to see a Siv original in its place. Yet Live in Oslo is a live album done right, capturing the intimacy of a concert setting perfectly. 7.5
Katy