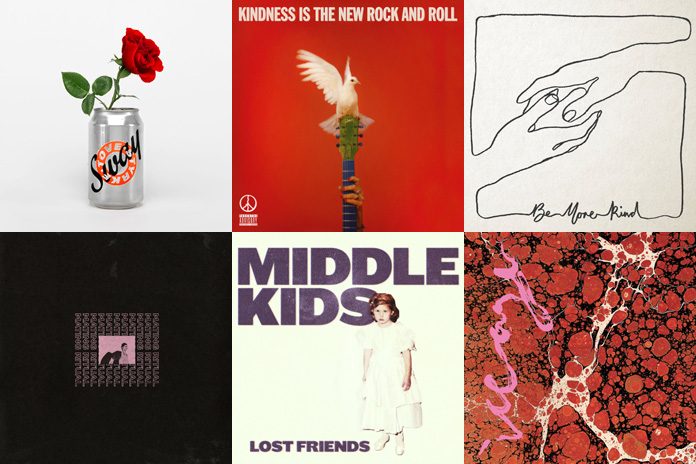 The new Tove Styrke album Sway is the high-profile pick of this week's new albums, as she looks to join pop music's glittering A-list.
Our round-up of the latest releases also assesses the eighth album in all from folk-punk songsmith Frank Turner, plus Iceage's Beyondless and the second album in less than a year from Mating Ritual.
Peace reinvent their attitude on comeback Kindness is the New Rock and Roll, while Aussie trio Middle Kids – of Never Start fame – finally unveil their debut Lost Friends.
There's also new albums from Eternal Summers and Skating Polly and the debut studio record from High Sunn.
Read on for the FEISTY verdict on all nine new releases, and check back weekly for the latest hits, misses and indifferences.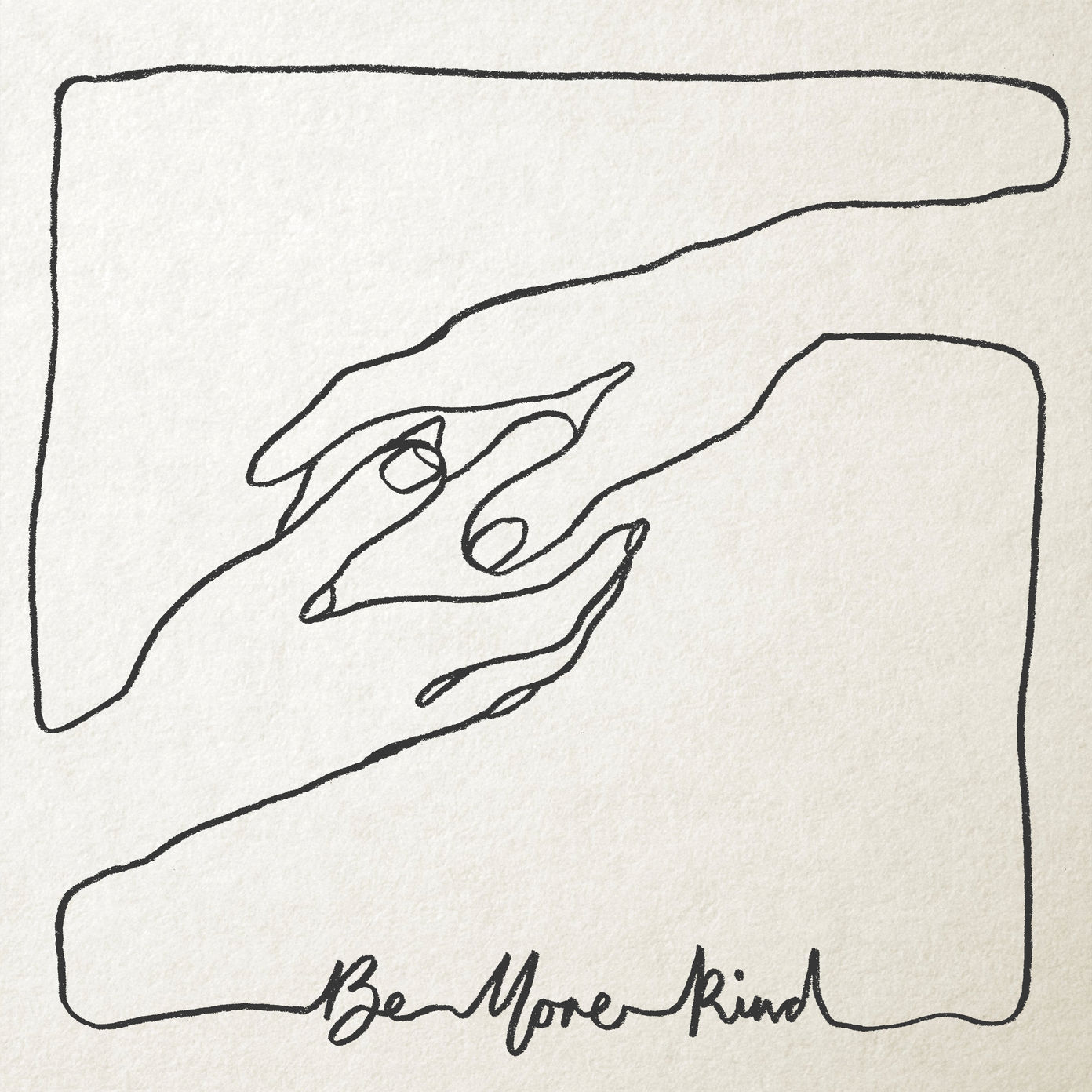 7.8
Frank Turner
Be More Kind
Be More Kind is the seventh album from folk-punk stalwart Frank Turner, penned in considerably brighter personal circumstances than 2015's Positive Songs for Negative People. It's a work that's laced with hope and uplifting themes, wholesome and plump, while still filling plenty of space with the resounding political messages we'd expect.
The opening cuts of Be More Kind include the cuddly Don't Worry and happy-go-lucky Little Changes, but it's second track 1933 that really demands attention. It's a hulking smash of a single, and one of the best, most savage protest tracks borne of the political turmoil of today ("Down here we still have a shower of bastards leading the charge"). Such themes develop on Make America Great Again, a clever take on U.S. politics, while the title track argues in favour of a more pleasant discourse between opposing sides.
The more personal cuts are naturally less pointed. Blackout is a highlight, taking a sideways step into swanky pop territory that Frank pulls off ably, and an example of him experimenting with synthesizer. Beyond that, Be More Kind is no major reformation in style, but by staying true to his signature sound Frank has produced one of his best and most timely albums, with several tracks that could well age as zeitgeisty classics. 7.8
Katy Blackwood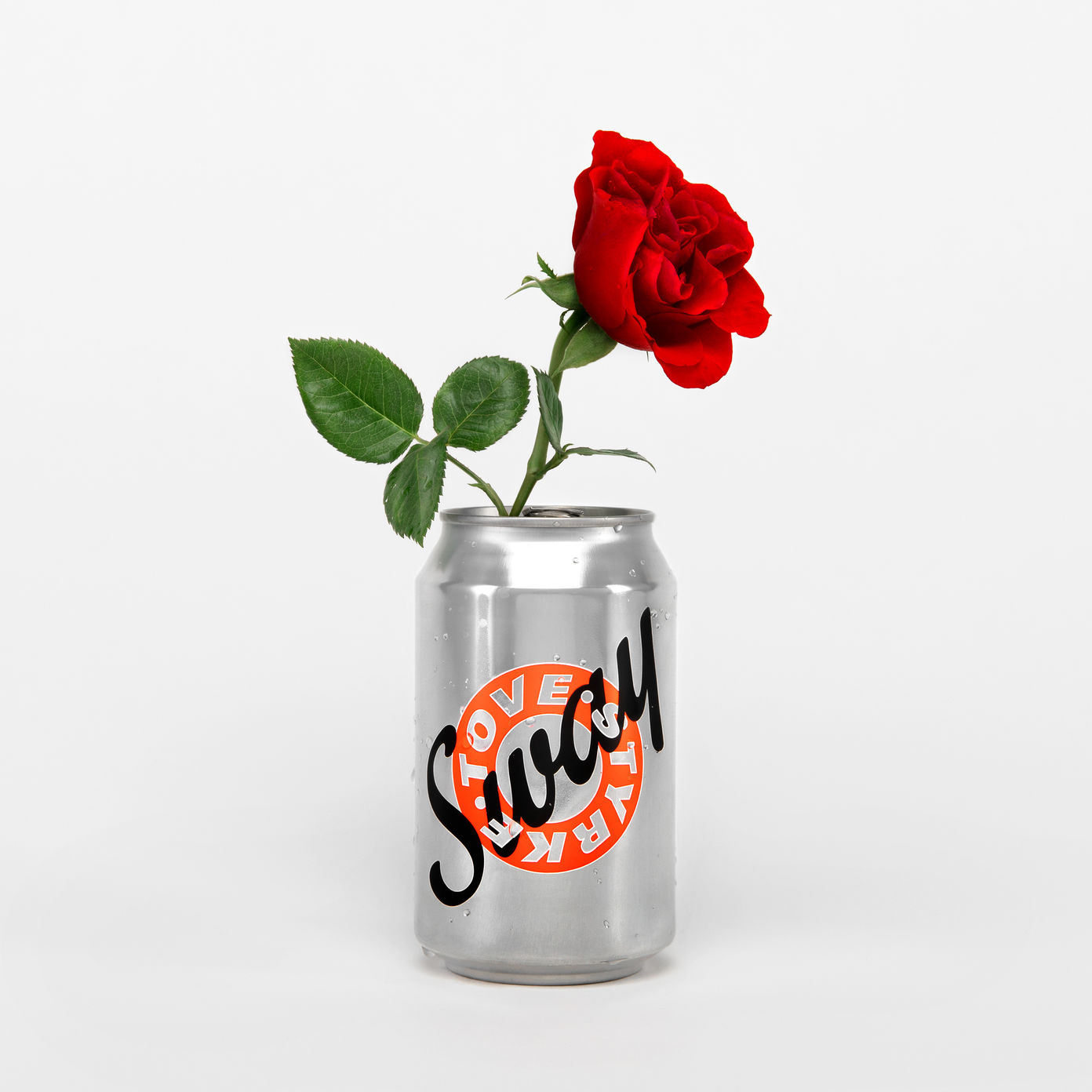 7.0
Tove Styrke
Sway
The limitless rise of Sigrid, along with the continued success of the likes of MØ and Tove Lo, has raised the profile of Scandinavian pop music immeasurably since the release of Tove Styrke's last album, Kiddo, in 2015. Since then she's developed an adoring global fanbase and propped up A-listers on tour, meaning her new album ought to be nothing less than a full-on assault on the top of the pop music game.
Sway is a collection of love stories, fiery and feminine and produced as sharply as you'd expect. It's only eight tracks long, undoubtedly disappointing some fans, especially as five of its tracks have previously been released, one (Liability) even billed as a demo. Yet the brevity does lend itself to quality, and on a track-by-track basis, Sway rarely puts a foot wrong.
The opening title track is typical of what follows after: Breezy, catchy, and unmistakably born of a Scandipop sound that's finally went international. The production touches of Mistakes, including bold claps and vocoder, are clever, while I Lied is foolproof teen pop, accentuated by striking chorus refrains ("One touch turned into a million"). On a Level ascends from cosy and direct into a litter of colourful, swirling synths, while long released single Say My Name remains a bright standout.
Kiddo, the album that introduced Tove to the world stage, was entertaining but a quirky outlier, the likes of Even if I'm Loud it Doesn't Mean I'm Talking to You and Borderline unlike the music of her pop contemporaries. Sway brings her freshly inline with them, and it's a definite hit, even if a touch too short after a three-year wait. 7.0
Katy Blackwood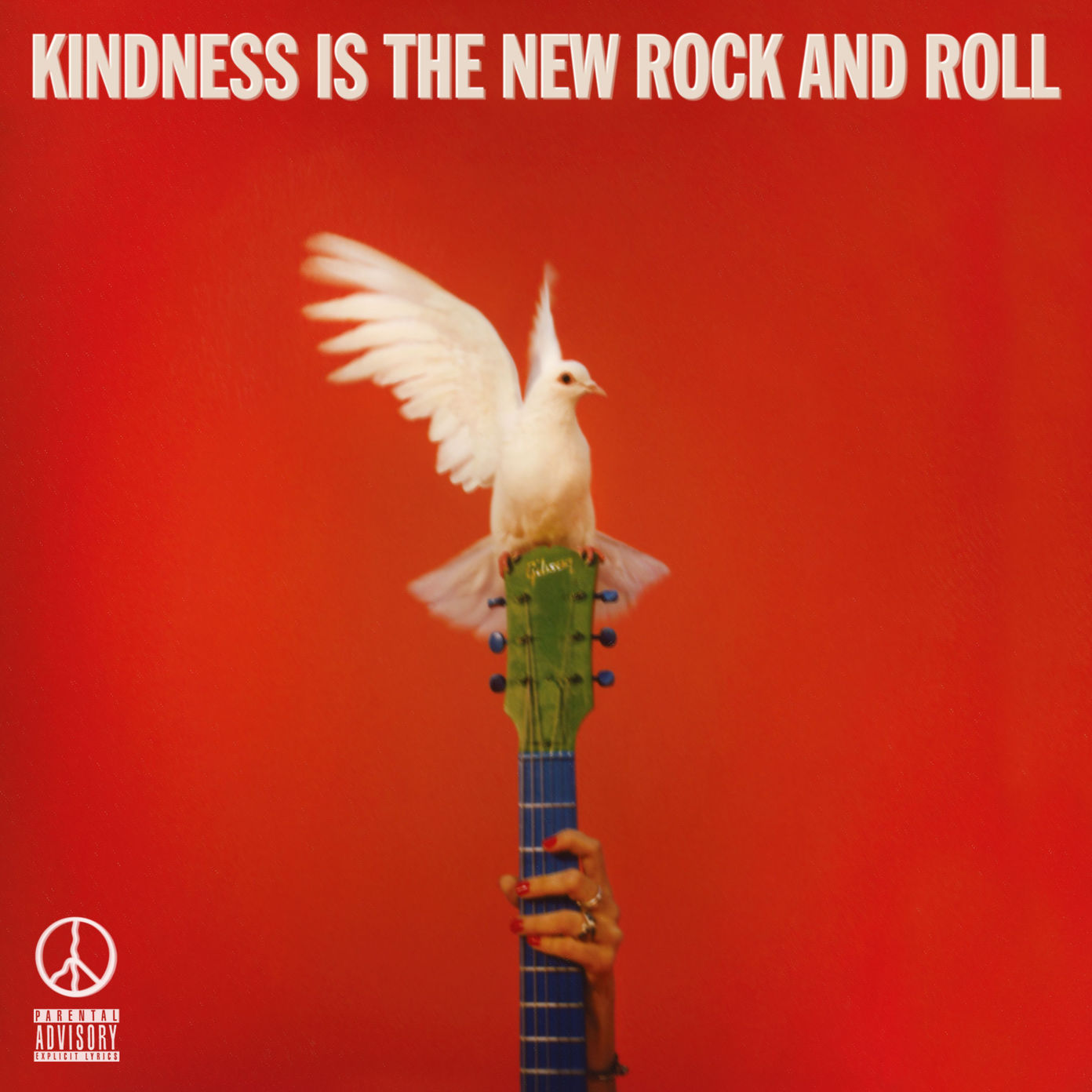 7.5
Peace
Kindness is the New Rock and Roll
Peace stepped out of the spotlight after the release of their much-hyped second album, Happy People, in 2015. Since then their frontman Harry Koisser has undergone a sort of spiritual transition from lad to yoga obsessive, going sober in the process. It's a shift reflected in the title of record number three, Kindness is the New Rock and Roll.
The euphoric, feelgood opener Power reminds of past fan favourite Bloodshake, driven by sprightly guitars and fervent bass, while the title track is an acute pastiche of The Beatles that makes a statement on the changing face of the indie rock genre. Silverlined resembles a discard from an Ed Sheeran album, but that's forgiven by the time of album standout From Under Liquid Glass, a highly personal take on Harry's mental state ("I'm scared to face the music alone, in my big fucking mental head"). It's palpably emotional in a way rarely heard in the genre, and a song they may well never top.
Peace have grown up on their third album, reinventing themselves as a band unafraid to reveal their true selves, all while some of their contemporaries play up to a dated, try-hard laddish image. The result is a varied mixture of assured indie pop style and honest lyrical substance, and undoubtedly one of the year's most pleasant surprises. 7.5
Katy Blackwood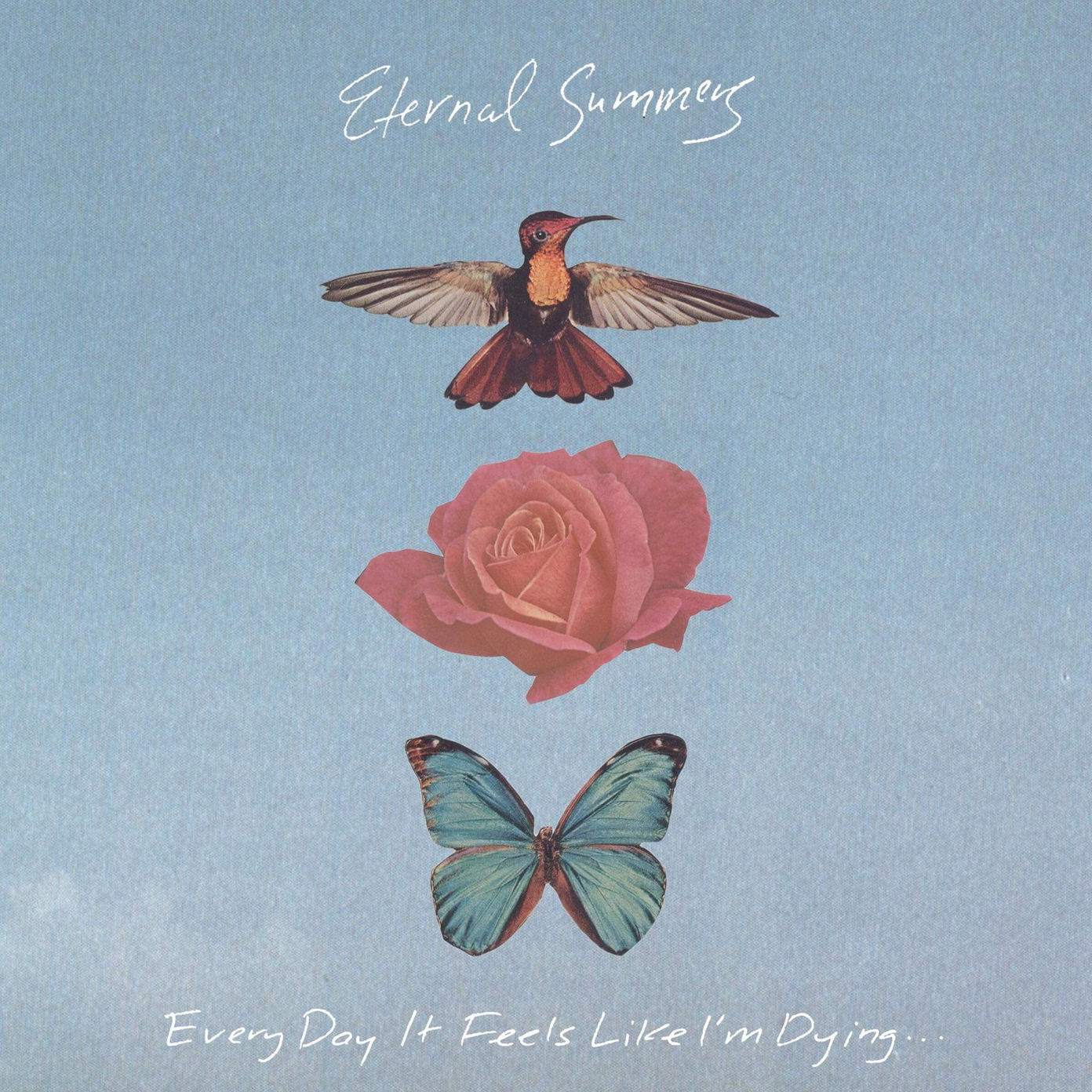 7.7
Eternal Summers
Every Day It Feels Like I'm Dying…
Eternal Summers will age as one of the decade's most curiously underappreciated indie pop troupes, from the minimal jangle of debut Silver through 2015's Gold and Stone. On Every Day It Feels Like I'm Dying… they resume where they left off, glittering and lush, all while experimenting with grander arrangements and even guitar solos.
They've also added synthesizer to their repetoire, as revealed by Forever Mine, although save for ambient breather Reprieval it's the jangle pop sound that reigns supreme again. New Friend is a surefire standout, developing from its loungy, tranquil beginnings into a lush landscape of wondrous sounds, while Contenders is a brash moment, its punchy guitars culminating in an audacious palette of spunky riffs.
From top to bottom the plush sound of Eternal Summers shines, while Nicole Yun seems that bit warmer and intimate than she has before. It might not be one that everyone can get onboard with, but the inevitable cult band status will surely do the trio just fine. 7.7
Katy Blackwood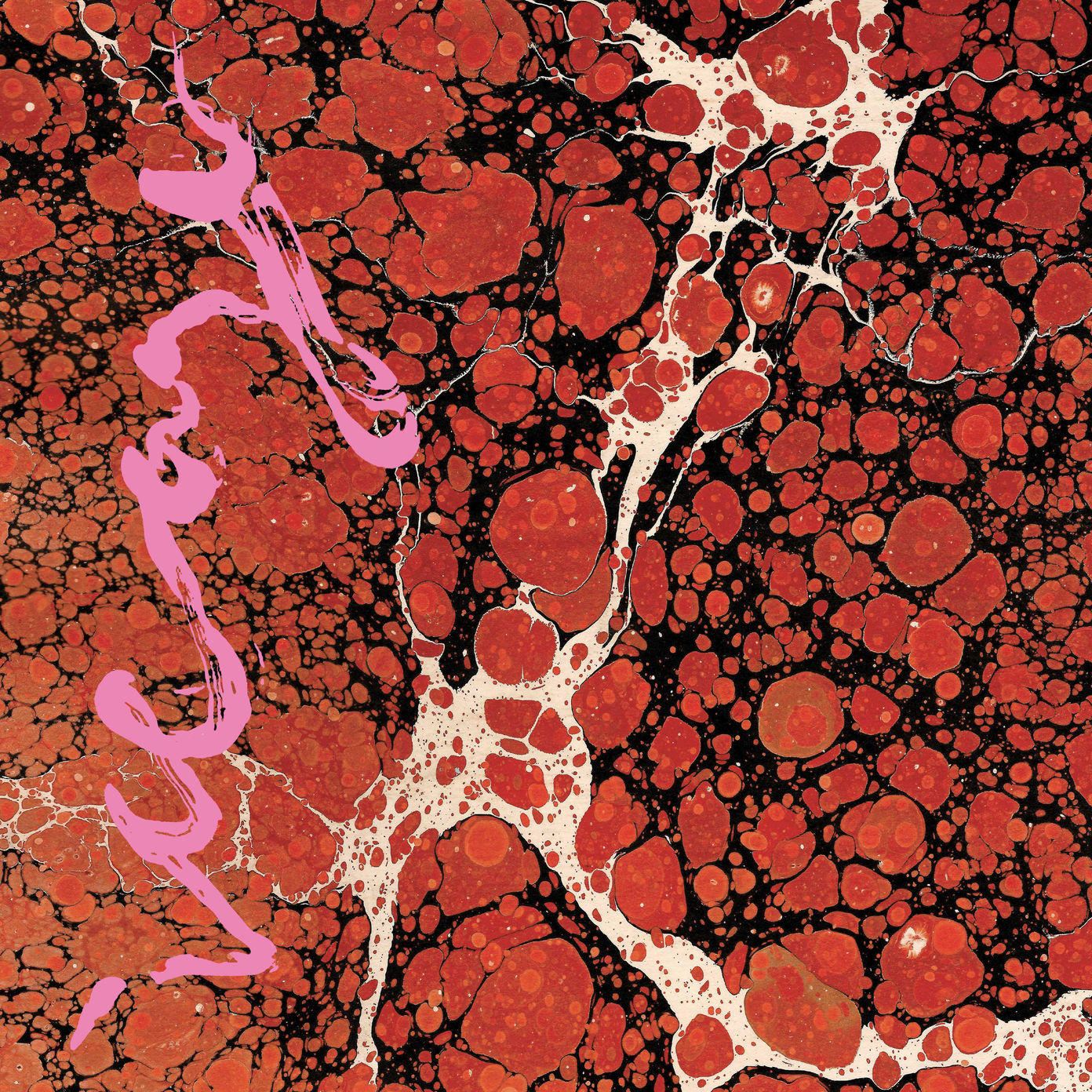 8.0
Iceage
Beyondless
If any single band proves that the spirit of classic post-punk lives on, it's probably Iceage. The beloved Danes return and set the bar high on Beyondless, grabbing our hand and insisting that we join them on a gloomy ride into the apocalypse.
Pain Killer packs a punch with its unexpected string arrangements and blaring horns, coupled with the quintessential dirty guitar riffs and punk energy that typified Iceage's previous albums. Lead singer Elias Bender Rønnenfelt broods about that person you keep going back to in his signature slurred, menacing style. The Day the Music Dies juxtaposes abysmal nihilism with Bauhaus-esque swagger.
Catch It is a slow and ceaseless death march, laden with guitars and eerie harmonies, but the tempo doesn't detract from the urgency of Bender Rønnenfelt's voice nor the tinny strings that swirl around him. Take It All could be the one hopeful moment of the album, with a driving beat and lush strings, even if the lyrics paint another ghastly picture. Title track Beyondless features incessant rhythms that evoke wild seas, an appropriate end to an album weighted by angst. 8.0
Samantha Spaccasi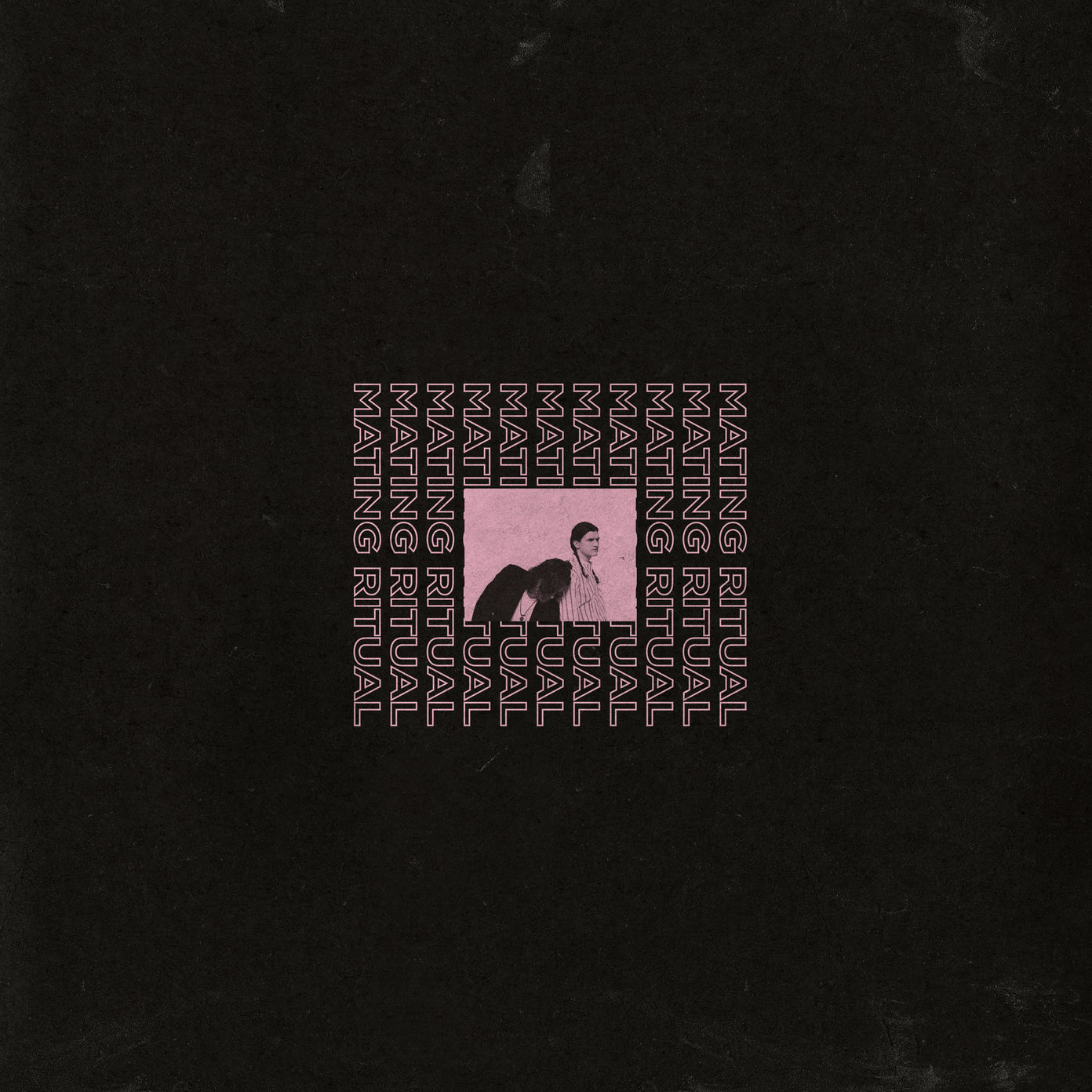 7.4
Mating Ritual
Light Myself on Fire
It's been less than a year since Mating Ritual's first album dropped, and yet so much has already changed in the intervening months. Ryan and Taylor Lawhon have blended their individual loves of synthpop and post-punk on their first record as a sibling duo, cutting back on the outside collaborations of How You Gonna Stop It? and letting their own ideas and influences pour out plentifully on Light Myself on Fire.
The result is a dusky album that, while still using plenty of electronics, is more layered and varied than the debut. The scratchy vocals strike immediately on the stellar title track that opens, contrasting vividly with U + Me Will Never Die, an invincible earworm about drug use. Splitting in Two uses shadowy synthesizers and crashing electronic drums for a mesmerising deep cut, while Lust + Commitment is a fretful comedown.
The closer I Know So Much Less Than I Thought I Did is discardable, but it's a rare low point on an album with little you'll feel the need to skip. The absolute highlights are the advance singles, but the complete package is better executed and more likely to endure than the debut. 7.4
Katy Blackwood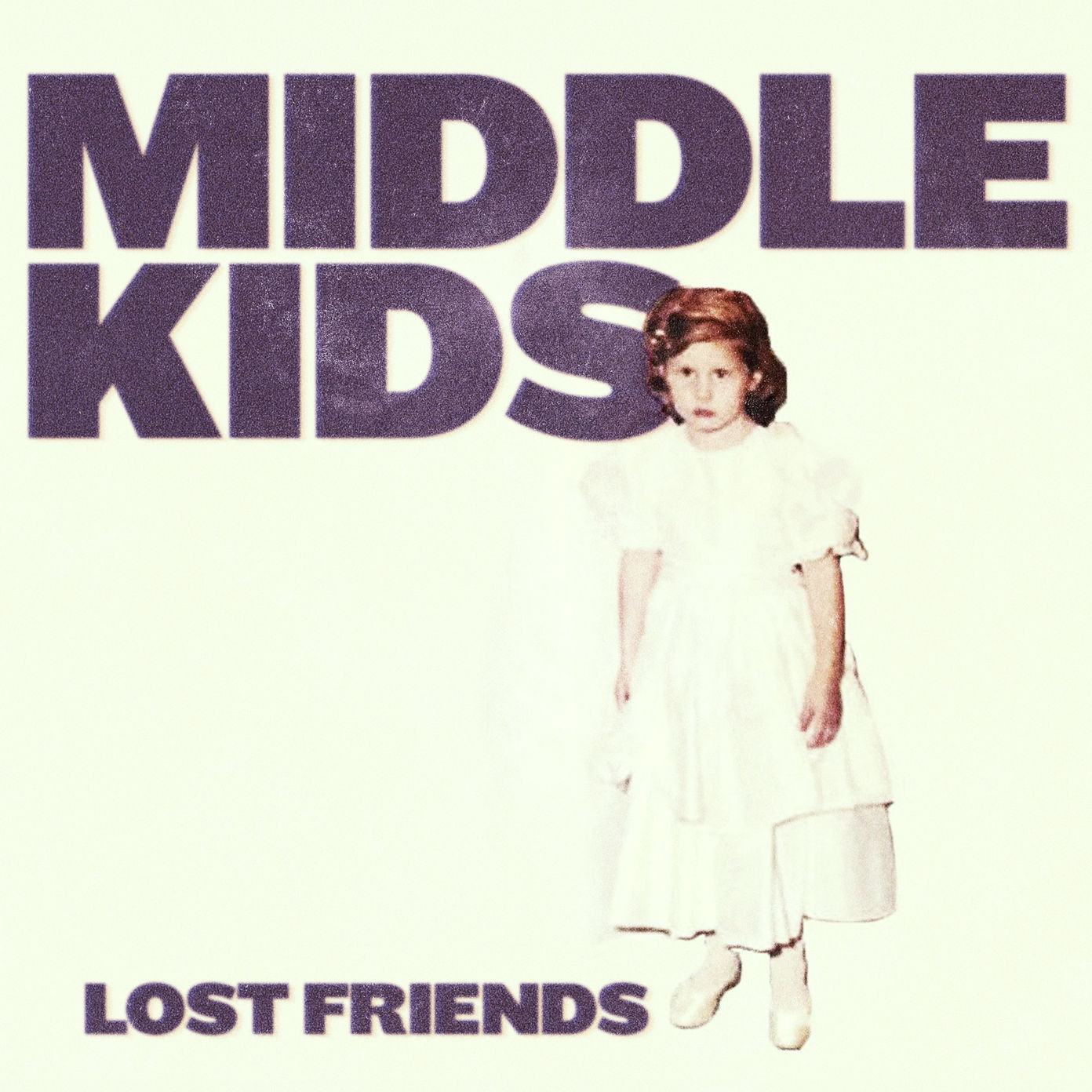 7.1
Middle Kids
Lost Friends
Few albums capture the essence of joy and isolation as well as Lost Friends, the debut album from Sydney trio Middle Kids. They draw from a wide range of influences, from the energy and grit of Midwest emo in opener Bought It to shimmering shoegaze in the rousing Mistake, recalling the harmonic structures of dream pop revivalists like Night Flowers.
Guitarist Tim Fitz showcases textured and innovative solos throughout, while drummer Harry Day provides some pleasant thumping, driving rhythms, but the highlight of the record is vocalist Hannah Joy. Her expressive style combines familiarity, tenderness and loneliness for a tension that's unparalleled among today's vocalists. On Edge of Town, static and one of the album's less exciting moments, it's only her impressive work in the high ranges that adds some much-needed energy.
Lost Friends peaks with signature song Never Start. The entire group blends seamlessly on their most triumphant single, as Hannah sings of how she's "not trying to start a fight here". Nothing else quite hits those heights, but it's nonetheless a solid, enjoyable debut. 7.1
Samantha Spaccasi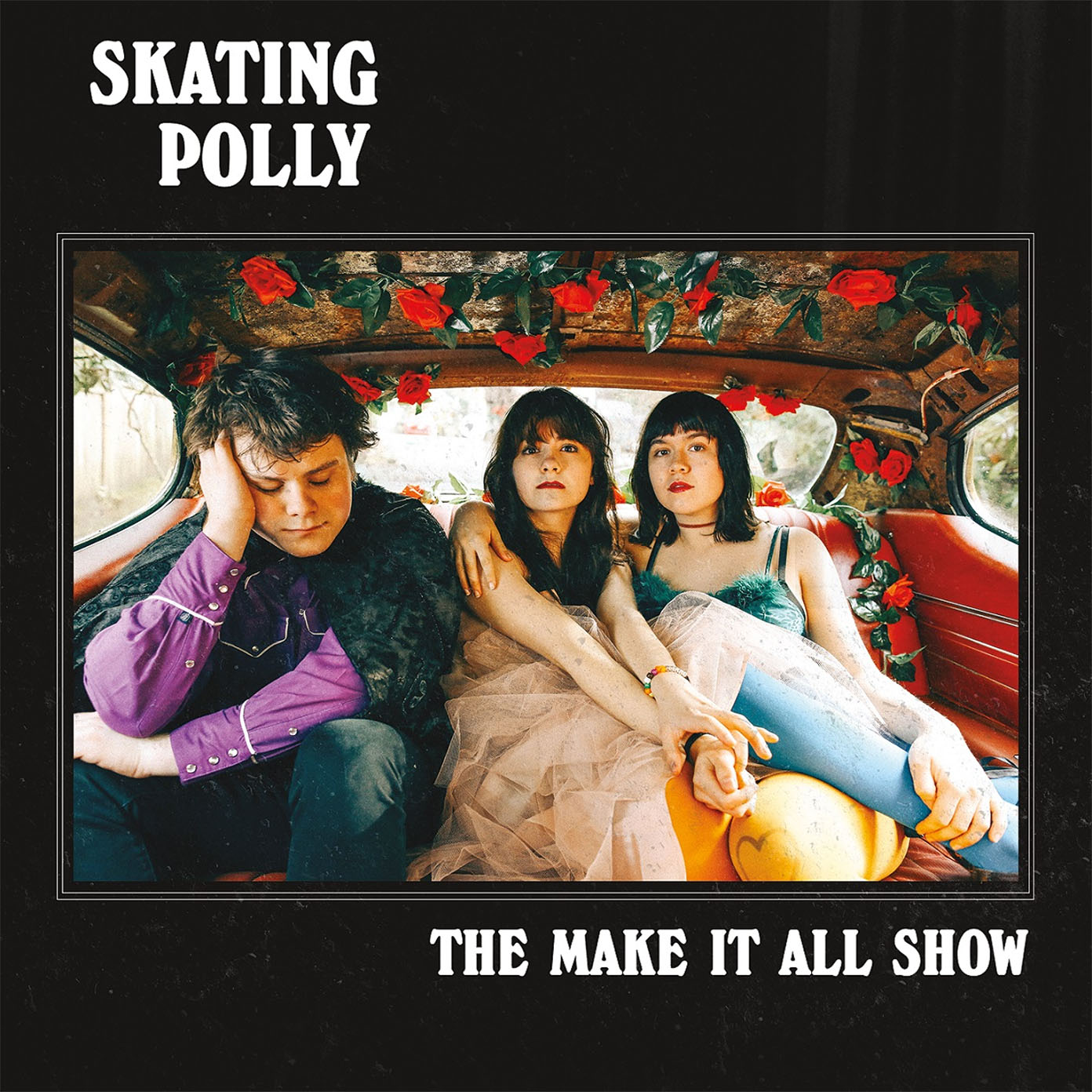 6.4
Skating Polly
The Make It All Show
The Make It All Show is the fifth full-length in all from Oklahoma City natives Skating Polly. It's refines gritty, gnarly anti-pop into an exact science, assured of a place on the shelf alongside Vivian Girls and Mitski.
Opener Classless Act is distinctly informed by classic riot grrl, recalling Kathleen Hanna and the vintage harmonies of Sleater-Kinney. On Little Girl Blue and the Battle Envy vocalists Kelli Mayo and Peyton Bighorse seamlessly alternate their timid whispers, backed by an unassuming bassline and a spike of raw energy in each chorus. Queen for a Day is fun and upbeat, exuding confidence but eerily similar to Charly Bliss, rather than utilising the band's own distinctive voice.
They're Cheap is The Make It All Show's masterpiece, boiling into a rage of swirling guitars, overdrive, and intense vocals before retiring into breathless whispers. Another album highlight is Hollywood Factory, which demonstrates Skating Polly's slacker rock influences, while closer Don't Leave Me Gravity is an anomaly on an album packed with guitars, showcasing Polly's talent to craft delicate ballads with aplomb. 6.4
Samantha Spaccasi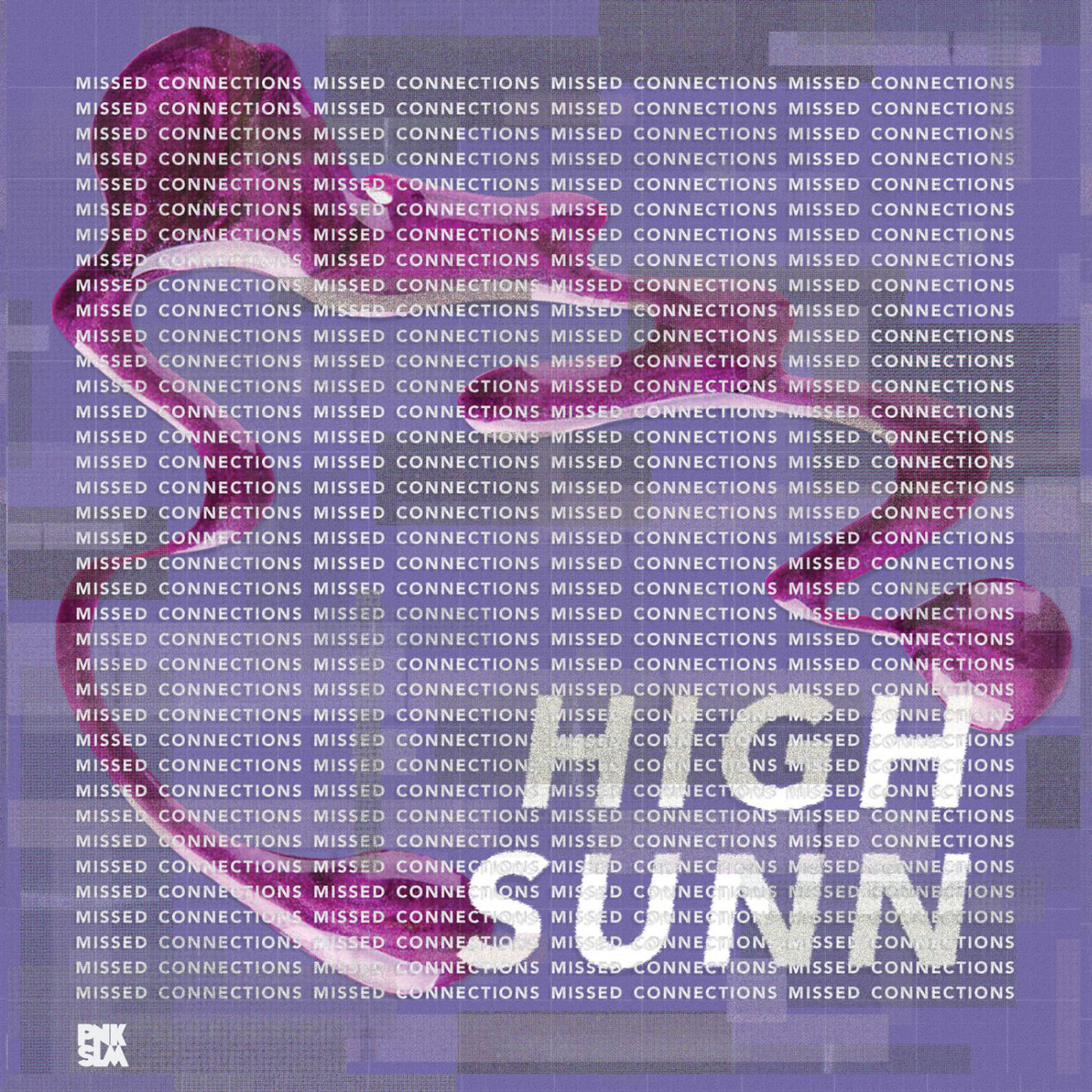 5.7
High Sunn
Missed Connections
Missed Connections is the debut studio album from Justin Cheromiah. Once a bedroom musician with a cult online following, he's now stepped up to a professional studio and works with a band, crafting a rugged brand of dream pop in collaboration with prolific indie label PNKSLM.
The bedroom pop aesthetics continue to bubble, however, keeping the sound gritty and authentic. The themes resemble a late teen's social journal, from the indulgent angst of Soft Spoken ("I'm a terrible person, whose heart's broken") to the lust of Kokuhaku ("I've always liked you"), all delivered in a disaffected vocal style.
The jangle pop knowhow of Banh Mi is a highlight, while the spiky sounds of I Thought You Were There compliment Justin's daydreaming well. But by the time you've made it to Indirect Kiss, his repetitive vocal style feels flat, and it's positively toneless when endured for a full ten tracks. It's a fair debut effort, but not a memorable one. 5.7
Katy Blackwood