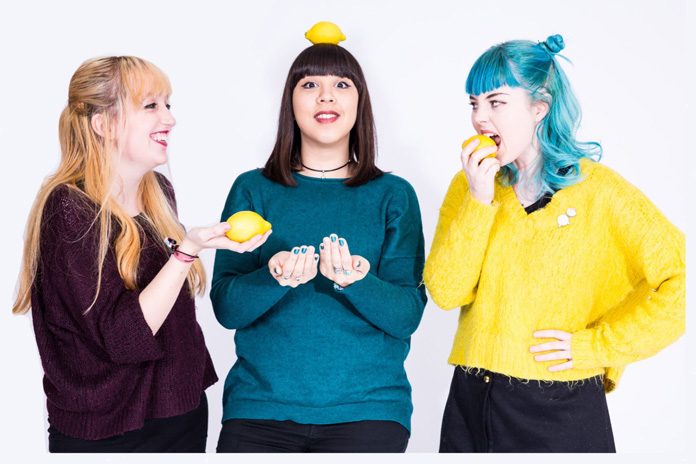 Badass indie trio Peaness this week became the latest band to join the Alcopop! Records roster, ahead of a new EP.
Alcopop! – who've worked with Tigercub, Happy Accidents and Get Inuit – have had a fair few successes of late, and they'll be hoping the Chester ladies are next on the list.
The EP will be called Are You Sure? and could well be the beginning of the breakthrough for their biting indie pop.
For now, there's a new single on Odd Box Records that reveals what they're all about.
It's called Same Place:
North-west favourites Peaness first got together in 2014, releasing their debut No Fun EP a year later.
Alcopop! founder Jack Clothier has called them "the best band I've heard in the last few months", and they've previously gigged on tour with PAWS and Goat Girl.
They'll be bringing their sounds to a wider UK audience again at live dates in February and March.
Peaness UK Dates
February 6 – Paper Dress – London, UK
February 10 – The Magnet – Liverpool, UK
February 17 – Telford's Warehouse – Chester, UK
February 19 – Four Bars – Cardiff, UK
February 21 – Komedia – Bath, UK
February 23 – Old Crown – Sheffield, UK
March 7 – Castle Hotel – Manchester, UK
March 11 – Firebug – Leicester, UK
March 22 – Soup Kitchen – Manchester, UK
March 23 – Alexanders – Chester, UK
March 30 – FestEvol – Liverpool, UK