The Pretty Reckless rolled into Manchester last night for a vociferous sell-out show.

They rocked the O2 Ritz on the closing date of their UK tour, the latest leg of a worldly live sprawl with third album Who You Selling For.
Taylor Momsen is the quintessential rock frontwoman, and theatrically chatted with the crowd between tracks, calling Manchester one of her favourite cities.
The highlights of their set often came from first album Light Me Up, including the title track.
Make Me Wanna Die – their breakthrough debut single and still perhaps their most famous – had the crowd boisterously singing along when it appeared early on.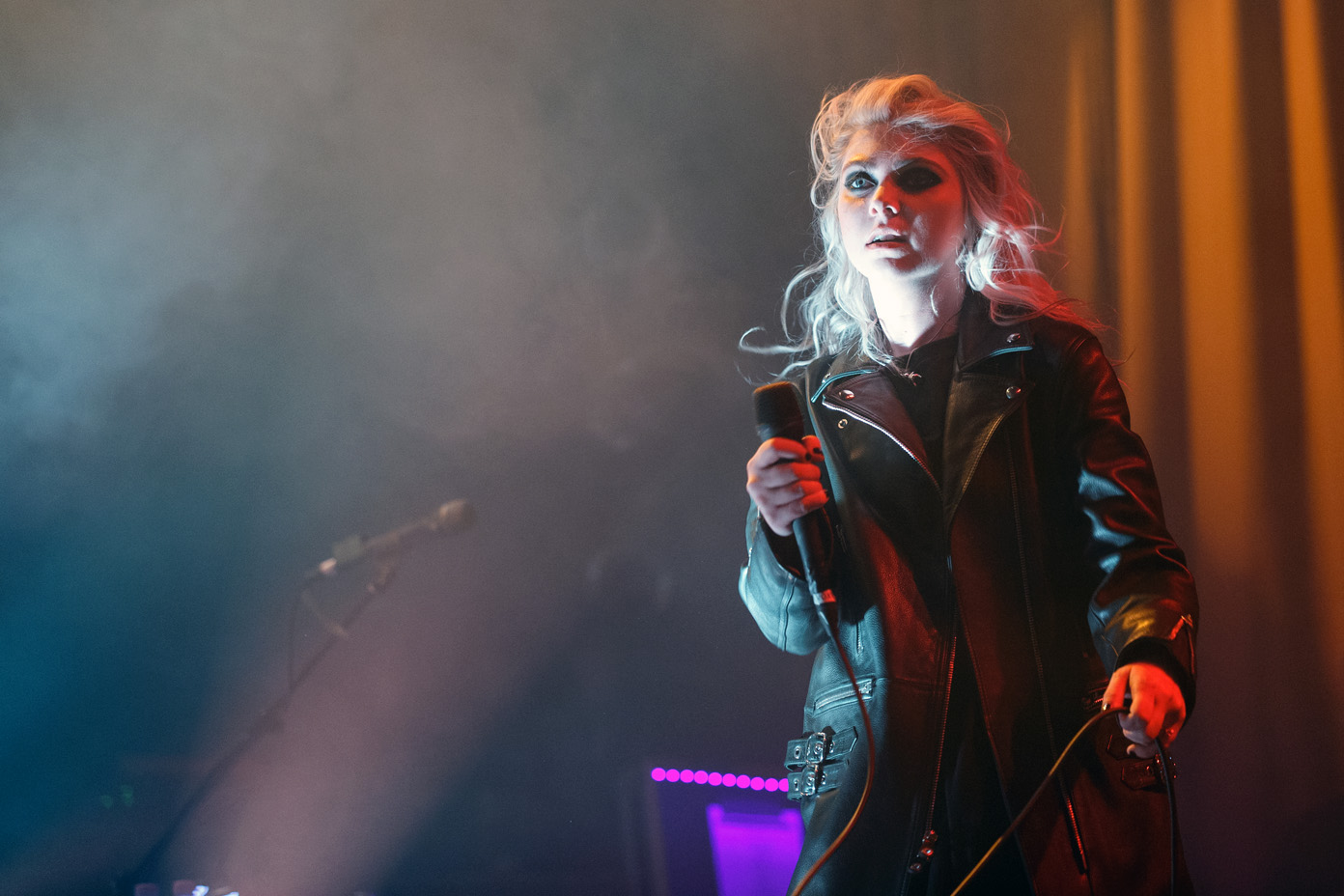 And Heaven Knows, Going To Hell and Take Me Down were a popular conclusion to the Reckless' set, before an encore of Fucked Up World, complete with extended drum solo from Jamie Perkins.
Opening for The Pretty Reckless was The Cruel Knives, a new band playing their first ever shows, borne of Heaven's Basement.
Their vocalist told of being kicked out of the O2 Ritz on his 21st birthday – he's "technically still barred" – and their arena rock sound suggests plenty of promise to come.
The Pretty Reckless' set list: Follow Me Down, Since You're Gone, Oh My God, Hangman, Make Me Wanna Die, My Medicine, Prisoner, Sweet Things, Light Me Up, Who You Selling For, Just Tonight, Living in the Storm, Heaven Knows, Going to Hell, Take Me Down, Fucked Up World
Check out Katy's photos from The Pretty Reckless' set:
Our archive extended photo galleries are no longer available.