Over 130 artists have been added to The Great Escape 2017 as part of the latest lineup reveal for the tastemaking festival.
Some of the UK's hottest fledgling names are joined by international acts for the cross-genre metropolitan event in May.
Reading's The Amazons are the leading name of the latest batch, surely set to make it big in the near future with their huge riffs.
Welsh band Estrons – quiet of late – are also added, as are Overcoats and the Dirty Hit Tour headliners Superfood.
Some of the standouts on the schedule include the politically-charged punk of The Blinders and Scottish indie rock band The Van T's.
Surrey's BlackWaters, former Grimes collaborator Aristophanes and singer-songwriter Isaac Gracie are also new to the bill.
As are Ásgeir, Judah and the Lion, Smerz and The LaFontaines, and many names that will be unfamiliar to even the most ardent aficionado.
The Great Escape takes place in Brighton, across the city's venues and in quirkier pop-up locations, from 18-20 May.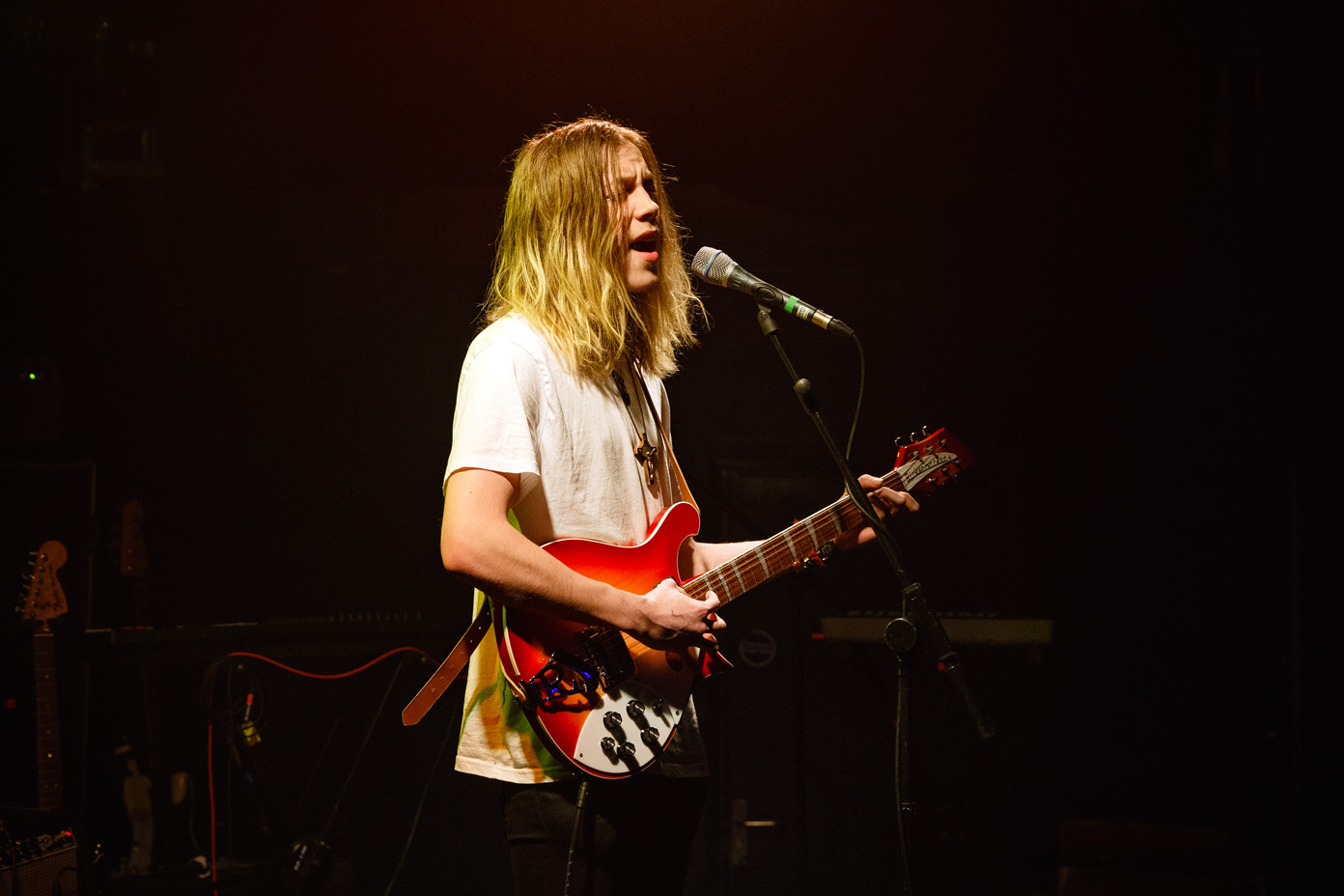 The previous announcements have included marquee names Slaves, Rag'n'Bone Man and Marika Hackman, plus some of this year's most well-known new bands.
The Magic Gang, The Japanese House, Pumarosa and Judas were all part of the previous announcement.
Regular admission tickets are £60 at present, with delegate passes – which allow access to special networking and industry events and priority entry to venues – £195.
The Slaves and Rag'n'Bone Man showcases, ticketed separately, are both sold out.
For tickets and more information, visit www.greatescapefestival.com.
The full A-Z list of today's additions to The Great Escape lineup:
Abra Cadabra
Agar Agar
Alex Cameron
Altameda
Alyss
The Amazons
Amy Becker
Aristophanes
Ásgeir
The Avulsions
Babeheaven
Bad Pop
Bad Sounds
Bang Bang Romeo
Bantam Lyons
Beliefs
Biuret
BlackWaters
The Blinders
The Brass Funkeys
Brent Cobb
Bruce O Yates
Camo Clave
Childhood
Chinah
Code Walk
Colter Wall
Confidence Man
Crimsons
Dakota
Dat Brass
Debrah Scarlet
DGS Samurai Champs
The Districts
Douglas Dare
Ekali
ESTRONS
Faith I Branko
Fifi Rong
Fish
Flyte
Folly Rae
Forest Of Fools
Frank Gamble
Fuck Art, Let's Dance!
Gallops
Gardna
Girli
H Hawkline
Harrison Brome
Haux
Hazel English
Hearts Hearts
Hello Moth
Hipsters Don't Dance
Honey Lung
Ibibio Sound Machine
Immigrant Swing
Into The Dark
Isaac Gracie
Jack Ladder
Jackdat
Jane Weaver
Jarami
Jay Som
Jerry Williams
Joe Fox
Jossy Mitsu
Judah and the Lion
Julie Bergan
Julie Byrne
Killason
King Henry
Knucks
Kovacs
La Jungle
The LaFontaines
Las Aves
Leo Stannard
Life
Little Hours
Luxury Death
Lyra
Marc O'Reilly
Maria Kelly
Matt Maltese
Mo Kenney
Monico Blonde
The Monotones
Mystic Braves
Mungo
NOT3S
Nova Twins
Oscar Jerome
Otzeki
Outlya
Overcoats
Paigey Cakey
Parekh and Singh
Paris Youth Foundation
Pavo Pavo
Perturbator
Poor Nameless Boy
Port Cities
Prince Vaseline
Rahh
Raye
Royal Tusk
Sailor and I
Sara Sara
She-Devils
Shy Luv
Smerz
Sônge
Sons
Superfood
Tamir Grinberg
Tash LC
Ten Tonnes
Tennyson
Thomas Azier
The Van T's
Victoria
Wallflower
Wallwork B2B TSVI
Wild Front
Will Heard
William Prince
XAMVOLO
Yxng Bane
Zach Said
Zak Abel