The latest list of additions to The Great Escape lineup has been released, and it's a curious mixture of new and established.
Future stars including Liv Dawson and Pixx are joined by Blood Red Shoes and Shout Out Louds in an offering of variety for the tastemaking festival.
Singer-songwriter Gabrielle Aplin, now an independent, is also confirmed alongside Rat Boy, NME Awards Tour member Rory Wynne and 4AD's Aldous Harding.
The host city of Brighton is represented by Tigercub and Fickle Friends.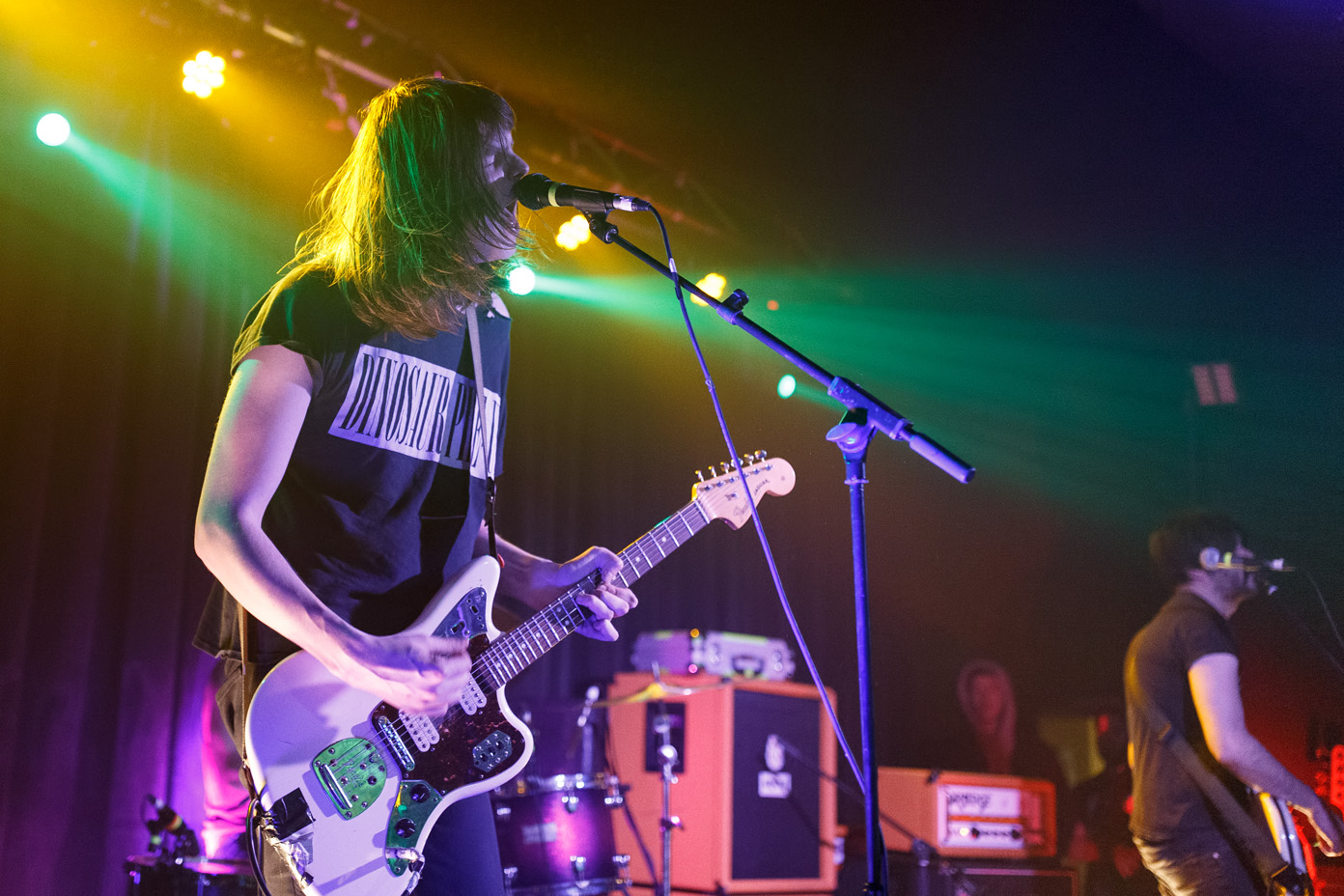 Today's announcement of 150 new artists follows previous major waves, including the 132 added earlier this month.
And while the showcase names for 2017 – including Rag'n'Bone Man and Slaves – have been revealed previously, there's still plenty of hot bands on the latest list.
Names familiar to followers of new music include Ten Fé, who've recently released their debut album, INHEAVEN and Anteros.
White Kite, Happy Accidents, Rejjie Snow and Girl Ray are other highlights.
Shout Out Louds, Blood Red Shoes and Gabrielle Aplin will be the most surprising additions, however, in light of the festival's format.
The festival is an annual showcase of bands that could break big, and takes place across Brighton's venues from 18-20 May.
General tickets for The Great Escape are on sale now, priced at just £60, offering access – albeit non-priority – to venues.
Delegate passes, which allow priority access – essentially a queue jump – plus access to special convention events, cost significantly more at £195.
Day tickets are also on sale, costing £54 for Friday and Saturday to just £35 for Thursday or Friday alone.
Some performances – those of Slaves and Rag'n'Bone Man – are ticketed separately and have long sold-out.
The full A-Z list of additions to The Great Escape lineup today:
Afriquoi
Ailbhe Reddy
Aldous Harding
Alice Jemima
Ama Lou
Anteros
Artificial Pleasure
Astroid Boys
Ayanna Witter-Johnson
Ayia
Azusena
Baby Queens
Beauty Sleep
Becky and the Birds
Bert Miller and the Animal Folk
Bess Atwell
Betti
Bite The Buffalo
Blood Red Shoes
Blue Lab Beats
Callum Beattie
Callum Stewart
Cassels
Champs
Charlotte Day Wilson
Chelou
Coco
Communions
Cosmic Strip
Cosmo Pyke
Cupids
Cut_
Dan Bettridge
Dan Caplen
The Daniel Wakeford Experience
Darlia
Dean Lewis
Delaney Davidson
Denai Moore
Dodie
Elder Island
Elizabete Balčus
Emme Woods
Ephemerals
The Fedz
Fickle Friends
Fishbach
Flamingods
Gabrielle Aplin
George Maple
Giant Rooks
The Gift
Girl Ray
Glassmaps
Goose
Hannah Grace
Happy Accidents
Hejira
Her's
Honey Hahs
Howl
Hungry Joe
Hyperculte
INHEAVEN
Isabella Cross
Isobel Anderson
Jacko Hooper
Jade Bird
Jagara
Jnthn Stein
Joe Hertz
John Adams
John Joseph Brill
Julien Gasc
Kamikaze Girls
Kim Janssen
Kojey Radical
The Kolin
Lakuta
The Lighting Year
Little Club
Liv Dawson
Low Island
Madame Gandhi
The Masks
Matt Woods
Me + Marie
Mellow Gang
Michael Baker
Mikko Joensuu
Miya Folick
Mome
Monster Florence
Napoleon Gold
Nathan Ball
Orla Gartland
Papooz
Park Hotel
Pixx
Pom Poko
Puma Blue
Raheem Bakaré
Raketkanen
Rat Boy
RedFaces
Rejjie Snow
Rhys Lewis
Robocobra Quartet
Ronya
Rory Wynne
Rosie Carney
Ryan de la Cruz
Sabella
Salute
Shit Girlfriend
Shock Machine
Shout Out Louds
Slang
Soleima
Sonia Stein
Sonny
Spinning Coin
Steaming Satellites
Strandels
Strong Asian Mothers
Témé Tan
Ten Fé
This Is The Kit
Tigercub
Tom Adams
Tom Hickox
Tomaga
The Turbans
Tuys
TVAM
Viølets
Weirds
Welshly Arms
White Kite
Wildwood Kin
The Wooden Sky
Wrabel
Wyvern Lingo
Yoke Lore
Young T and Bugsey
Yungblud
Zipper Club