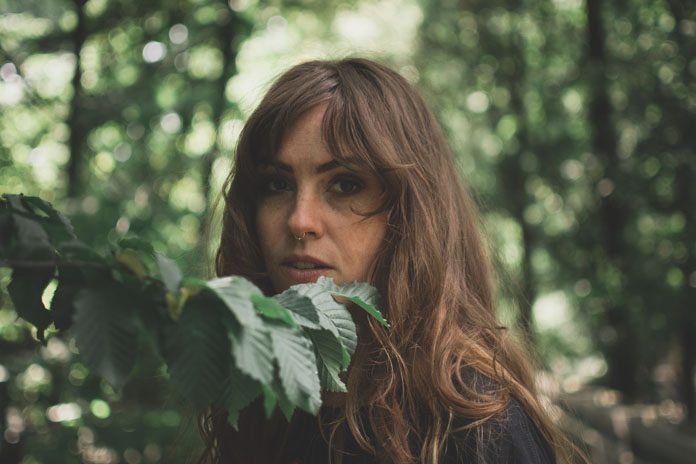 Emma Ruth Rundle dazzled a sold-out crowd on Saturday as she opened the UK leg of her 2018 tour in Manchester.

Appearing at Soup Kitchen for the second time in under a year, she performed material from her excellent new album On Dark Horses, its atmospheric, ethereal sounds proving to be even more hypnotic in the live arena.
Support came from Jaye Jayle, the foursome's moody Americana supplying a fitting and well-matched warm-up, before half of the band returned to the stage as part of Emma Ruth Rundle's backing setup.
Jaye Jayle's vocalist Evan Patterson is Emma Ruth's partner, and since becoming an item their careers have blended together and become wholly intertwined. The two provide guest vocals on each other's albums, tour together, and release music on the same label (the brilliant Sargent House).
It's useful, then, that their respective sounds are a natural fit, even though Jaye Jayle's music features more electronics and is strongly rooted in alt-country, dominated by Evan's dusky baritone vocal.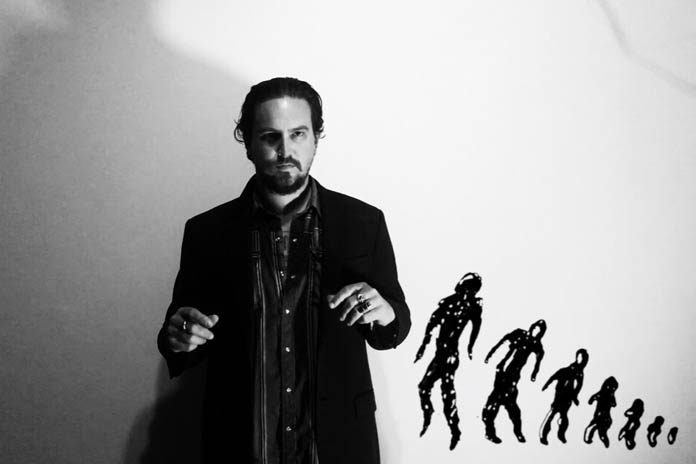 Most of the audience showed up early for Jaye Jayle's 7:45pm set, which lasted 45 minutes – leaving a short changeover to the headliner – and comprised of nearly the entirety of their new album No Trail and Other Unholy Paths.
Ode to Betsy, up second, was the highlight of their jaunt, while Evan filled the gaps with a few comments to the crowd, remarking on Soup Kitchen's slightly stale smell.
He also spoke at length about what he called the sound of a barking dog between songs, a joke which the crowd didn't really get, and which in fact turned out to be this writer sneezing (sorry!) from her spot in the front row.
They proved a good primer to Emma Ruth, even though the audience was not so familiar with their material, and their stage performance – with Evan stood behind a keyboard – less engaging on the eyes than most.
A quick turnaround followed before Emma Ruth Rundle took to the stage for the main event, joined by Evan, Jaye Jayle's heavily-bearded bass guitarist Todd Cook and her own drummer.
Emma Ruth, a stalwart of several other bands, has been performing in the UK for years and had appeared at Soup Kitchen as recently as 15 December 2017, but that didn't prevent solid ticket sales and a full house by the time of her performance.
She played almost all of her new album – only Races failed to receive an outing – as well as tracks from her previous full-length Marked for Death, the older material arguably the most enthusiastically received despite the quality of her new release.
Emma Ruth's audience responded to her music in diverse ways, from calmly watching to sultry dance moves and occasional bouts of headbanging, but it's music to get lost in regardless of approach and Soup Kitchen, despite not being the most aesthetic venue, was an appropriate auditorium for her intimate sound.
Declaring she was "so glad to be in England" – she'd cancelled in Paris the night before – she got down to business quickly with a performance of the five-minute Dead Set Eyes. Album opener Fever Dreams then mesmerised, while performances of Protection and the title track from Marked for Death were met with the biggest cheers.
Darkhorse, featured in full rather than its single edit, was perhaps the most engaging and captivating performance of all, forming part of a streak of moody songs that she hung a lampshade on by quipping that they weren't the most appropriate for a Saturday night.
Between the material Emma Ruth also told the audience she'd bought a dress (she played in her usual t-shirt and jeans get-up) only to ask herself "what the fuck" days later, and suggested the audience go along to a "dance party" after the show with her, but she otherwise rarely chatted to the crowd at length.
That meant it was the old adage of letting the music do the talking, which Emma Ruth – armed with her wonderful voice, battle-worn guitar and the percussion of her boot – manages to do in abundance.
Her penultimate track Heaven was another standout, as her set ran to an hour in total for just ten songs, concluding with You Don't Have to Cry, a song about a painter friend and an unusually sombre choice to end a set.
She returned to the stage alone for her one-track encore, picking out Shadows of My Name from her breakthrough solo album, still one of her most popular tracks and the unsurprising choice to close her performance.
The quieter stage for the encore meant that a small pocket of fans could be awkwardly heard singing along to the chorus more loudly than Emma Ruth, before she made a sudden exit from the stage almost as soon as she'd played her final note.
It was an abrupt end to a thoroughly stellar show, colouring her passionate new album with her live talent and offering fans a popular opportunity to hear old favourites.
Emma Ruth followed her Manchester performance with a show in Bristol last night, and concludes her UK tour with headline sets in Glasgow (6 Nov), Newcastle (7 Nov) and London (8 Nov). She's then in Belgium, before returning to the U.S. for a second run of Stateside dates, finally concluding her extended tour in Kansas City on 17 December.
Emma Ruth Rundle set list: Dead Set Eyes, Fever Dreams, Apathy on the Indiana Border, Protection, Marked for Death, Darkhorse, Control, Light Song, Heaven, You Don't Have to Cry, Shadows of My Name
Follow Emma Ruth Rundle
Facebook • Twitter • Instagram • Spotify