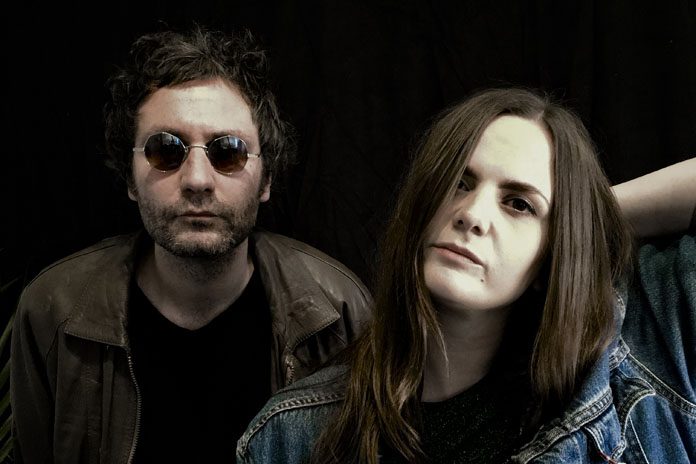 Norwegian dream pop duo Misty Coast have excelled themselves with their new single, creating a woozy and assured psychedelic showpiece.

Little Sister is the second track to be revealed from their forthcoming album Melodaze, an alluring marriage between grainy layers of guitar and verbal lead Linn Frøkedal's signature reverb-drenched vocals.
The lead riff soars and distorts, Richard Myklebust imprints Linn's dewy chorus with a backing refrain, and it all swirls with typical psychedelic effect.
It's a fuller sound than Misty Coast have flaunted previously, and will be accompanied tomorrow by visuals from British ex-pat artist Steph Hope, now based in Oslo.
Of the track and animated video, Linn explains: "It's about people who think they know it all, and dreamers who can't get their heads out of the clouds.
"Steph totally got the trippy vibe, and created this gorgeous animation to visualize the music. It's a perfect match, dressing our little daydream in vivid colors and mesmerizing movement."
Melodaze, scheduled for release on January 25, is Misty Coast's second album in just 16 months, the follow-up to their self-titled debut in September of last year.
Described by the band as their "Berlin rebel album", it was recorded in the German capital's Schöneberg district, and produced – as with all of their previous work – by Matias Tellez. The first single, Eleven Months, was revealed in September.
Misty Coast have notably traded the minimalist sequenced drum tracks of their debut for more authentic percussion from Kim Åge Furuhaug, resulting in the rich, more authoritative sound we've noticed on both tracks to date.
Misty Coast's Linn Frøkedal and Richard Myklebust are both also members of indie rock collective The Megaphonic Thrift, starting their new project as a happy accident when late night jam sessions spawned material that didn't fit in with the band.
Based in Bergen, the twosome are individually staples of the Norwegian music scene, with a thorough history of contributing to various bands, right back to the turn of the 2000s and – in Richard's case – the late 1990s.
He can be heard on past releases by Stereo 21, Wasted Space Cadets (with whom he was known as "Rockhard") and producer Matias' project Young Dreams, while Linn joined Nordic post-rockers The Low Frequency in Stereo in 2006.
Linn is also the sister of Anne Lise Frøkedal, who performs under the family surname and released her second solo album How We Made It at the end of August.
Melodaze will be released by Norway's Brilliance Records on 25 January, available in both physical and digital formats. Little Sister is out, complete with visuals, tomorrow.