Fading Lines, the debut album from Amber Arcades, is one of the outstanding dream pop albums of recent memory.

Released last year and recorded in New York with members of Quilt and Real Estate, it's a collection from the ether, showered in reverb and embodied by instrumental breaks and vocal gauze.
Behind the music Amber Arcades is Annelotte de Graaf, a worldly musician that once lived in a commune before migrating to the US and starting her music career.
She also, most famously and until recently, worked in human rights law assessing asylum claims in her native Netherlands, where she now again lives.
New music is on the way, and Annelotte has never been truer to the spirit of shoegaze than on the so-called Rock Song – it's a working title – with its resemblance to Lush at their very best.
It's set to be included on a new EP, as is Can't Say That We Tried, a pretty lament that she's been performing with her band on tour.
FEISTY's Katy spent a day with Annelotte during her UK run, browsing the vintage stores of Sheffield and learning more about her new music.
In our interview she also revealed her thoughts on how Brexit might affect musicians from the EU, why she left her job, and how working for the government impacted upon her creative freedom.
Thanks for spending part of your day with us, and welcome back to the UK!

Annelotte: "Thank you!"
You've got quite the connection to the UK yourself, right?
Annelotte: "We have a label [Heavenly Recordings] here, and although I haven't lived in the UK, I have lived in Ireland. Is that part of the UK?"
Well, that's risky territory! The north of Ireland is.
Annelotte: "Oh, I don't know. I was three years old at the time. I like the UK, though. We come here a lot, and we play more shows in the UK than anywhere else! I guess that's our connection!"
Why do you think British audiences have taken to your music so much?
Annelotte: "I think foremost it's because our label is based here, and they have quite a long tradition in the UK. People pay attention to what they release and their press team focuses on UK radio, they focus on UK magazines. That's the business side of it.
"Musically? This kind of music does better in the UK. The Netherlands is a bit of a complicated country. It's very small, so you're done in a week of touring, because you've seen the whole country! Here there's also a culture of going to gigs, even if people don't know the band they'll still go."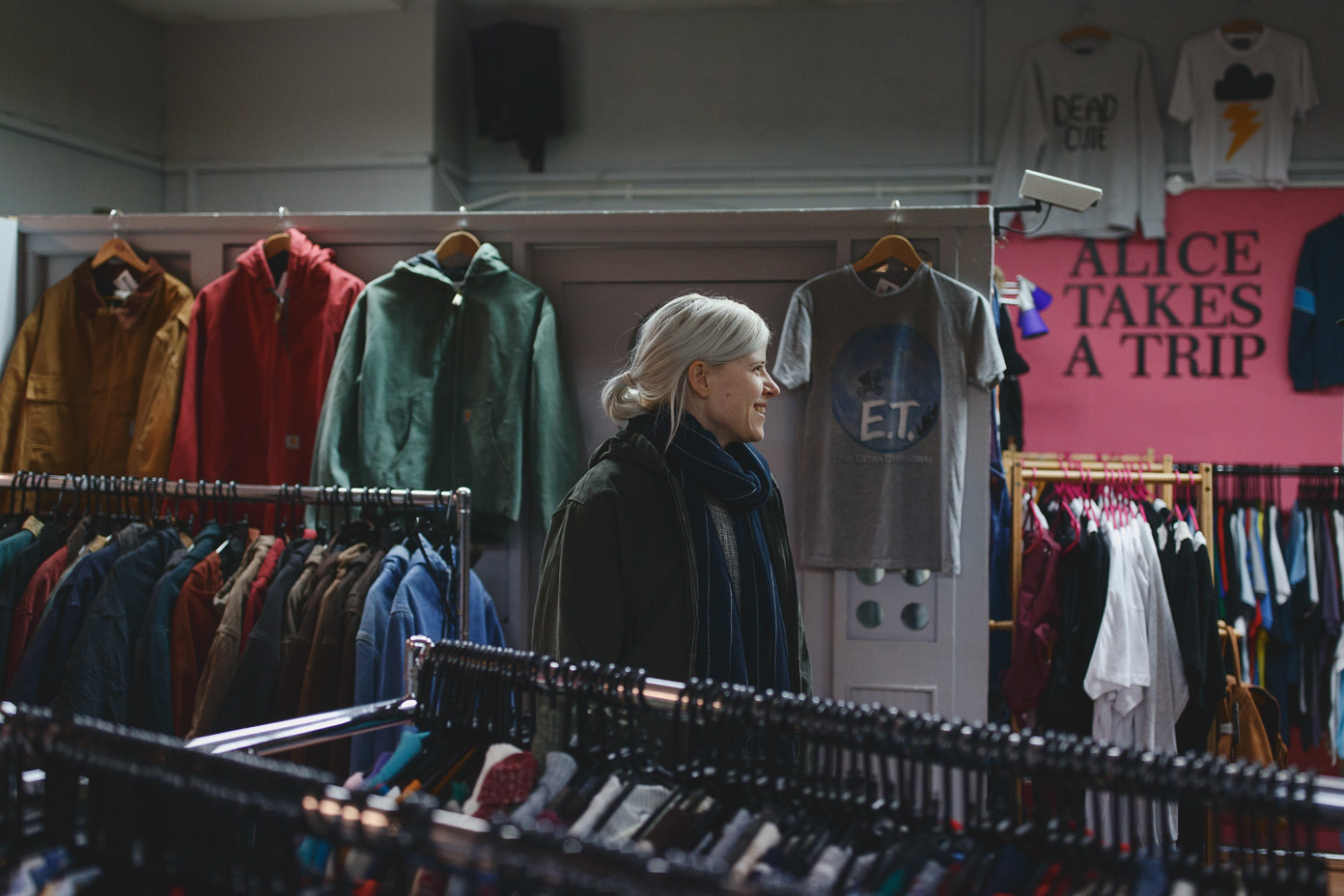 Has living in the US and working as a human rights lawyer internationally helped you with your music? Over, say, other Dutch artists?

Annelotte: "I'm not sure! Indirectly, maybe. Moving to the US was a way of getting more into music, I played in my first band while I was in Philadelphia.
"Recording my record in the US helped. People could say, 'Oh, she's serious, because she goes to the US!' And then a label has more confidence in it, you know?
"People always want to know about my job, but I've quit that already."
Oh, you've quit your job? How did that happen?
Annelotte: "I quit in September because we were going on tour with Nada Surf for a month, and then we had a month of our own dates in the UK. My work was pretty cool about it and were fine with me coming back, but I already had in my mind that I needed to stop.
"The last year has been totally mad. I was driving to the UK every Friday in the summer, playing Saturday, driving back Sunday, then being in the office from Monday until Thursday. I was a bit burned out, and I had no time to write new stuff."
Did doing that job have any impact on your creative freedom?

Annelotte: "Not in writing, but I mean, obviously I wouldn't have been able to write about very intimate details of cases I was working on! It's a bit weird to say that in a song anyway, like, 'Hey, I'm working on this case!'"
Did you feel you could be opinionated about anything?

Annelotte: "In interviews, no, not really."
I guess in that sense you did have to be a bit careful in expressing yourself?
Annelotte: "Yeah! And still, because maybe I'll want to go back to that job one day! I don't have any super radical opinions anyway, because I find it really hard to have an opinion about anything when the world is so complicated and half of the news is fake news. What can you know?"
We're actually doing this interview during the week Donald Trump takes over as President.
Annelotte: "Oh, yeah. Scary stuff. I did have to be careful in interviews, especially if they asked me about the refugee crisis. As a representative of the government I couldn't say, 'Government sucks!' It doesn't look good."
The world is changing at the moment. For musicians like yourself that come from EU countries, will it be harder to play in the UK in the future?
Annelotte: "With the Brexit, you mean?"
Stuff like that, yeah.
Annelotte: "Maybe! It's such a messy thing. It totally depends on how it's going to be played out, but in the worst case scenario then yeah, because there wouldn't be free movement of people anymore, so you'd need a visa."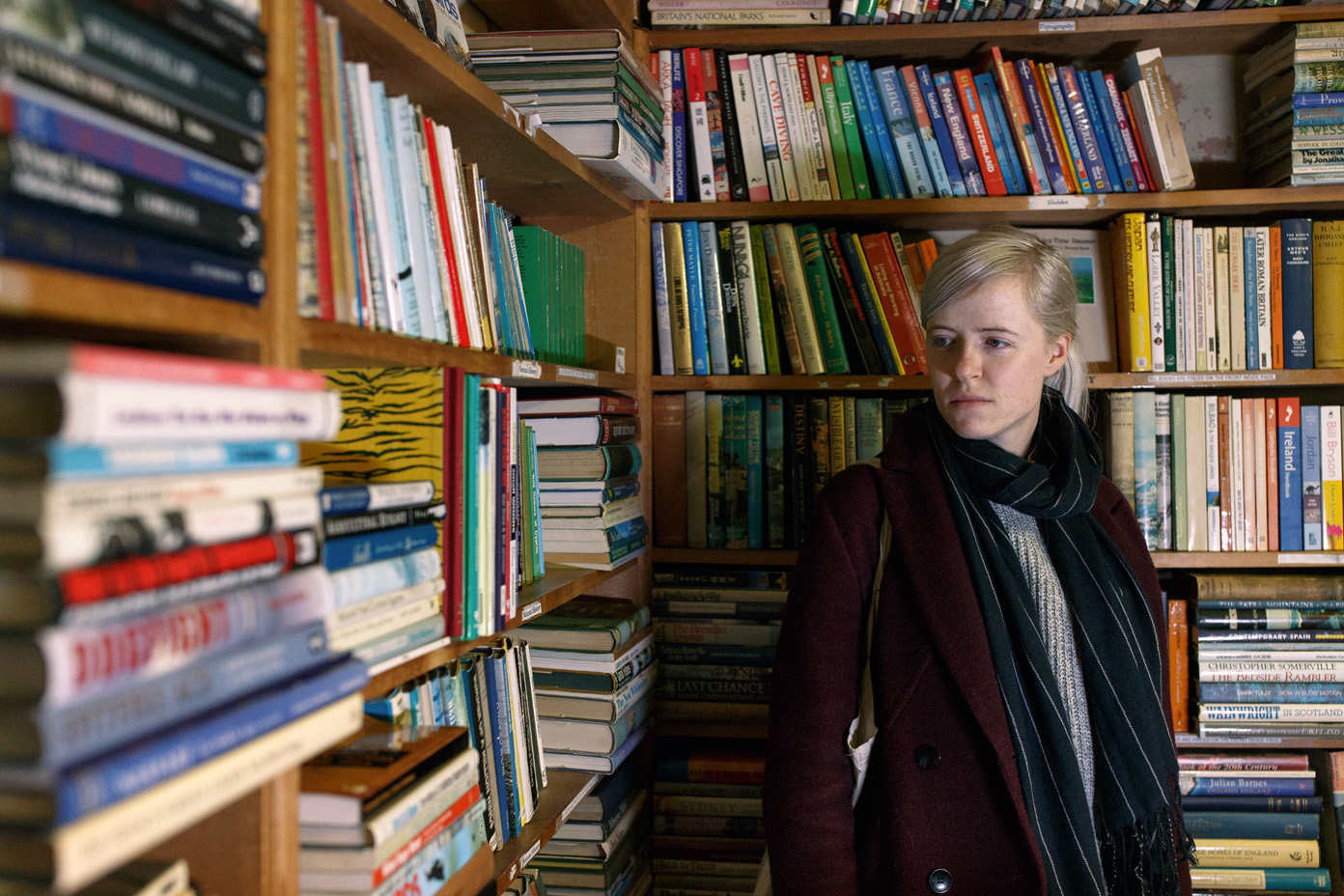 I suppose my hunch is that less bands from Europe would be able to break into the UK and other countries if it becomes a lot more insular politically.

Annelotte: "I mean it's hard to predict right now, isn't it? Is it [Article 50] actually going to be invoked, how is it going to be negotiated.
"The worst case scenario is that it's going to be fucking hard. If you go to the US for example to tour then you need a working visa, and we spent like $6,000 last time just to get one. That's horrible, you can do it once, and then your money's gone and you can't do it again.
"If it's going to be like that then it's going to be a huge impediment for European bands to travel to the UK. But, I'm hoping it won't be that bad! Fingers crossed, or, I'm just going to marry an English person!"
Yeah, that would help! So, your debut album Fading Lines was very well-received. How has that and being able to tour internationally changed your relationship with music?
Annelotte: "Ooh. Well, I guess it's made me more confident. Our label, they're so supportive of what I do, and that makes me feel more supportive of myself. You get pushed on by other people's confidence in you.
"But, it also becomes more of a job. There's so much other stuff involved. Not just music, but to take it to this next level there's lots of meetings about budgets, about plans, about videos, what the label wants, what this guy wants, what this guy wants. There's lots of production hassles."
You brought together quite a supergroup for your first album. How was that assembled?
Annelotte: "The bass player and guitar player were from a band called Quilt, and they played in the Netherlands in 2014. I supported them in Amsterdam, and we kept in touch. I then decided which producer I wanted to work with, Ben Greenberg, and he lived in New York.
"I remembered they did too, so I was like, 'Hey, you guys, I'm coming to New York to record a record! Do you guys wanna play on my record?' They were like, 'Sure!' Then the drummer Jackson Pollis, he's a long time friend of Ben. I'm a huge fan of Real Estate, so when I heard he was involved I was like, 'That's awesome!'"
Do you envision that when you record again you'll go back in with them?
Annelotte: "I really don't know yet. I recorded some new songs in September, and that was with the Dutch band I'm touring with."
Some of that new music is coming out soon, or so we've heard!
Annelotte: "Well, we recorded five new songs last September while we were on tour with Nada Surf in the US. We did them with Ben again. Those new songs are coming out on the EP later this year, at the end of April or beginning of May."
That sounds great! You recently released a Nick Drake cover. You've already said you're a huge fan previously, but why did you choose the track Which Will specifically?
Annelotte: "It's the one that's always stuck in my head! I really like how the melody moves, and I already had an idea of what I wanted to make with the drum beat, so I just tried some chords over it and took it from there. I don't know why I like it, the melody is just very mysterious."
His music is still remembered and celebrated decades later. How do you envision your music might be perceived in 40 years?
Annelotte: "Well, I hope I don't have to die a tragic death for my music to be remembered!"
Haha, that wasn't what I was insinuating!
Annelotte: "I guess that's how it works a bit, though. I mean, it's such a morbid thing, that when someone passes away their record sales go up and all of these amazing articles are written about them. We saw it last year. It feels a bit arrogant to say people are going to remember me."
I guess it's impossible to predict, isn't it?
Annelotte: "Of course, it's what everyone that creates hopes and wishes for. Humans are all trying to come to terms with the mortality of life, trying to create something that is a bit more immortal than ourselves. I guess making music is a way to do that, to add something more permanent to this world. Maybe the earth will not even be here in 50 years!"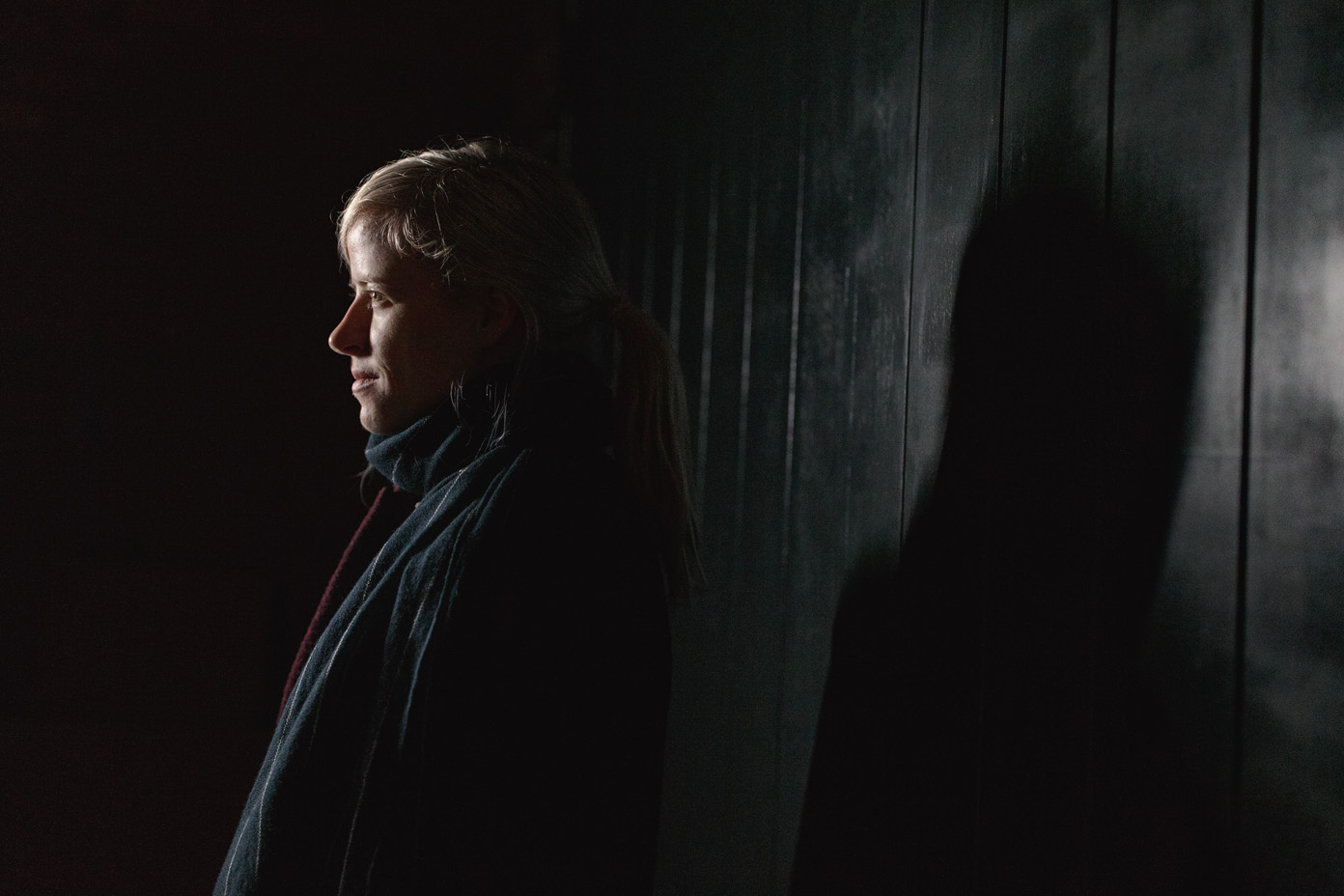 In an interview a year ago you said one of your New Year's Resolutions was to make an album on which you play all of the instruments yourself.
Annelotte: "Oh yeah!"
Is that any closer to being a reality?
Annelotte: "I have started to teach myself some piano, which is going moderately! I'm mostly just writing new songs, but I've found learning keys leads to a very different way of approaching writing, so that's good. But, I'm not really progressing very fast."
I guess there's other instruments like drums and stuff, too.

Annelotte: "Yeah! I definitely still want to learn drums. It's a lifetime plan."
I guess it's not going to be your next album, then! That leads on nicely to my final question, what are your plans from here?
Annelotte: "Definitely the EP this year, and then we'll have to see how that's being received. We hope to be doing some festivals this summer, and there's a UK tour with Grandaddy that's just been confirmed, so I'm really excited about that."
Do you think there's a chance of another album this year?
Annelotte: "Yeah, maybe! It depends on how much we'll be away in the summer, and how much time we'll have to write. If we aren't touring so much then I'll write more. So certainly a maybe!"
Amber Arcades is on Facebook and Twitter, with a new EP due via Heavenly in the spring. Her debut album Fading Lines is out now.
Amber Arcades UK Tour (with Grandaddy)
March 23 – Potterrow – Edinburgh, UK
March 26 – Hoults Yard – Newcastle, UK
March 27 – Irish Centre – Leeds, UK
March 28 – Albert Hall – Manchester, UK
March 29 – Rock City – Nottingham, UK
March 31 – Colston Hall – Bristol, UK
April 1 – Concorde – Brighton, UK
April 3 – Roundhouse – London, UK