Of the current crop of new bands in the UK, The Shimmer Band are the one that more than any seem ready-made for arena stages.
Their elated, anthemic, "f'kin double strato-havin-it" indie rock is a big sound that seems poised to take off as more and more people sit up to hear.
The Shimmer Band are typified by Britpop vibes, from brash vocals to bold riffs and synths, all amply demonstrated by new single Jacknife And The Death Call.
They're currently on a sold-out tour with Cabbage and April – check out our photos and thoughts from the Sheffield date – ahead of their own headline shows in April.
The Shimmer Band are also confirmed for Kendal Calling and Truck Festival this summer, with many more appearances yet to be announced.
So, as they dive straight into what could be their breakout year, we decided it was time to get to know them better.
Katy Blackwood met up with frontman Tom Newman and guitar and synth player Tom Smith before their Sheffield performance.
Read on for the guys on their fierce ambitions, escaping from politics, and not being typecast as a Bristol band.
Thanks for taking the time before your set for a chat. Right now you're touring with Cabbage and April, how's it been so far?
Tom Newman: "Yeah, it's been really good, hasn't it?"
Tom Smith: "Yeah!"
Newman: "Every night's been sold out, the crowd's been hectic, they've been crazy. It's been a lot of fun."
Did you know the other bands before the tour?
Smith: "We met them last summer, did a few festivals with them."
Newman: "We played a few gigs with Blossoms, so we met Cabbage there. Same with April, we met them through [gig promoters] This Feeling, and Isle of Wight Festival."
You're on the road with a quite outspoken band in Cabbage. Should more bands be like that, and take a stand?
Newman: "It depends, really! If you've got something to say, then say it. If you haven't, then don't!"
Makes sense, yeah!
Newman: "To be perfectly honest, we try to stay away from it all, you know? We like to think our music's pretty uplifting, and positive, and it's more of an escape away from that sort of shit."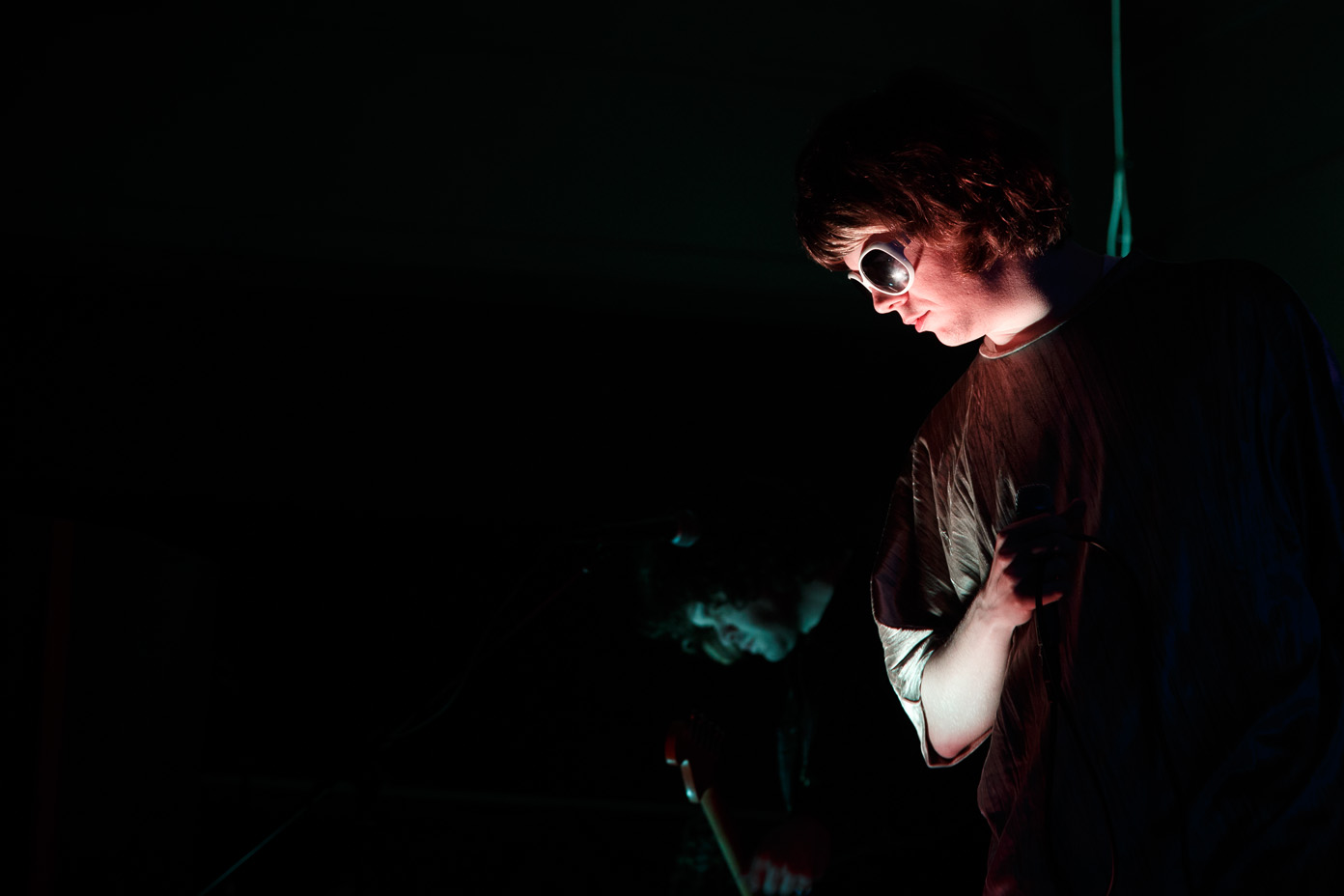 I don't know if you know that Bristol has a higher volume of musicians than any other city. Despite that, there's not been many big alternative bands from there. Why do you think that is?
Smith: "Everyone's trying to be too cool!"
Newman: "It's a good question. Bristol's a great city for music, it's really diverse, lots going on, you can see bands every night of the week. But there's not many big rock bands…"
There's a lot of electronica, trip-hop, stuff like that.
Smith: "I think people just don't go down the mainstream route in Bristol, do they?"
Newman: "It's so well-known for trip-hop, and it's almost a bit of a hindrance because people struggle to break out of it."
Smith: "It's got that identity, and I think people try to stay in with that identity."
Newman: "We're not really that Bristol musically."
What's the Bristol music scene actually like, then, in terms of other bands?
Newman: "It's really diverse. There's a lot of dance music, to be honest. Which is good, that's cool, if you're into that sort of thing. Lots of hip-hop."
Is there anyone like yourselves?
Newman: "There's not really. We're from south Bristol, which is the crummy bit, there's not really any musicians or bands from south Bristol."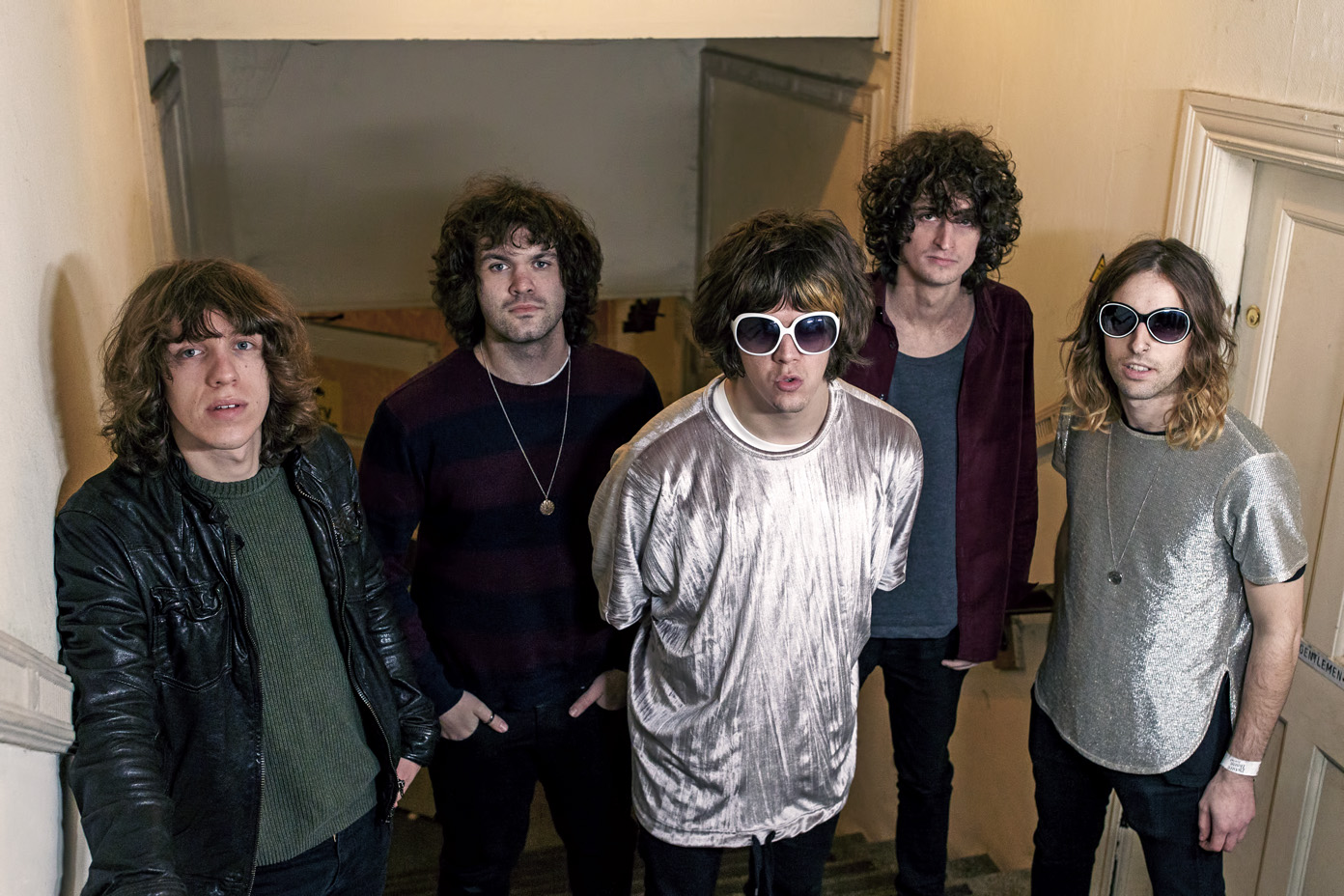 Smith: "We don't even really play Bristol very often, to be honest."
Newman: "We want to be our own thing, and not be labelled or hindered by being a Bristol band."
You've recently released a new single, Jacknife And The Death Call. Is there a story or a meaning to the track?
Newman: "It's sort of about capturing the feeling of being invincible, you know? Just before a night out, when you're super excited and the world is your oyster. The feeling unstoppable, that's what we're trying to capture with that song."
It's got a bit of a flavour of the big bands of the 90s, Britpop vocals and stuff. Is that the sort of music you grew up on?
Newman: "Yeah, we're big fans of Britpop. Also Creation Records, and all of the bands that were on that label: The Jesus and Mary Chain, Primal Scream, Oasis, Super Furry Animals, Teenage Fanclub, those bands were a big influence on us."
I read, I don't know if this is strictly true, that you take some inspiration from hip-hop as well?
Newman: "That's probably a bit of a Bristol thing, because hip-hop's so big there. It's good, innit, hip-hop?"
It can be, yeah!
Newman: "Like the single, Jacknife, that probably came more from listening to Kanye West, Black Skinhead off the Yeezus album, with the really sort of aggressive, violent percussion."
Smith: "When we're on the road we do listen to a lot of hip-hop."
Newman: "When you're in a band and you play a lot of gigs, you listen to a lot of rock music and a lot of guitar bands, so it's nice to dip in to other genres."
I suppose there's a lot more inspiration from other types of music around now. You've got the synths, which wouldn't really have been part of a band like yourselves a few years ago.
Newman: "Exactly, yeah."
What's your favourite track that you've released so far?
Smith: "It's normally the new one, but I still really like Freedom still."
Newman: "Freedom sort of encapsulates everything that we do. It's a big beat, a big groove, it's euphoric. That's what we're about."
It's quite early on for you guys, you're really just starting to come through now. Have you had any thoughts about an album yet?
Newman: "We think about it all of the time. For the past year we've just been releasing singles every couple of months, and we've had a pretty positive response from there, so that seems to be working. For the time being, we're just going to carry on doing that."
Do you think there might be an EP soon, something like that?
Newman: "I reckon at the end of the year we'll probably go for an EP. People like EPs, don't they?"
Smith: "We'll know when the time's right for an album. We're seeing how this year goes, and I don't think there's any point in planning further ahead than that."
Newman: "We'll keep doing what we're doing, put the singles out, and build it step-by-step. If it gets to the point where people are desperate for an album, then we'll do a fucking album."
Finally, you're always described as an especially ambitious band. What is it that The Shimmer Band is setting out to do?
Newman: "We want to be as big as possible, you know? The dream has always been to be a big stadium rock band, when I was a kid that was all I wanted to do. There's no reason that dream should change now.
"Glastonbury's like home for us, a second home, it's pretty local. To play there, that would be a big deal for us."
Smith: "I also don't think there's anything wrong with being that ambitious, playing the massive festivals and the bigger stages. Every band should aim for that; If you're not, what's the point?"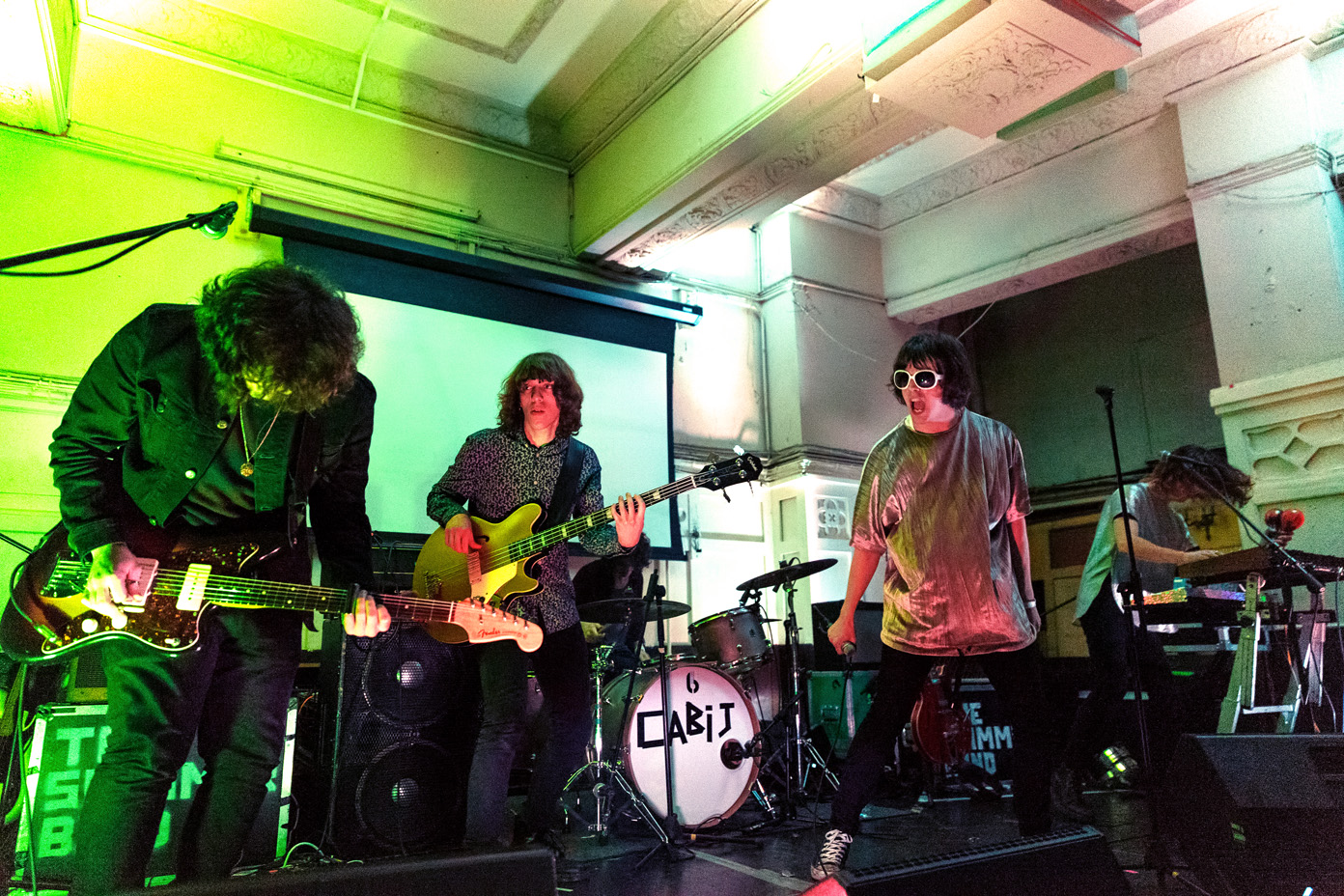 The Shimmer Band's new single Jacknife And The Death Call is out now. They'll be headlining the following dates in April and playing festivals in the summer:
The Shimmer Band Headline Tour
April 12 – Brudenell Social Club – Leeds, UK
April 13 – King Tuts – Glasgow, UK
April 14 – Think Tank? Underground – Newcastle, UK
April 15 – Ku Bar (at Stockton Calling) – Stockton-on-Tees, UK
April 20  – O2 Academy Birmingham – Birmingham, UK
April 21 – Soup Kitchen – Manchester, UK
April 22 – The Bierkeller – Bristol, UK
April 29 – Camden Assembly – London, UK
April 30 – City Sound Project – Canterbury, UK
The Shimmer Band 2017 Festivals
April 1 – 2Q Festival – Derby, UK
July 21-23 – Truck Festival – Oxfordshire, UK
July 27-30 –  Kendal Calling – Penrith, UK