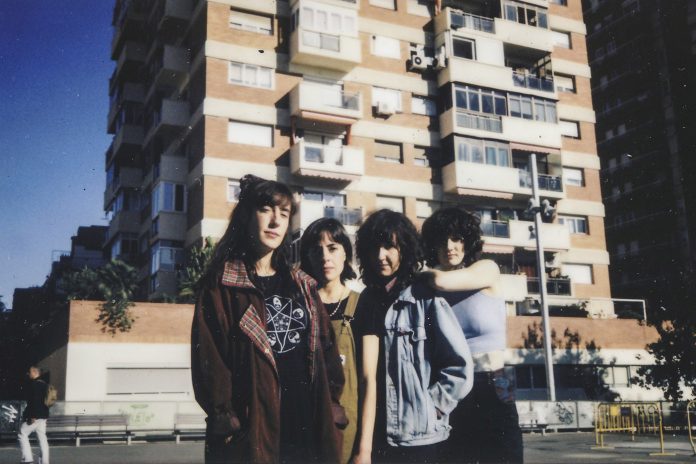 Hazel English, The Mysterines and The Magic Gang are among the new entries into the top 20 of this week's FEISTY Alternative Singles Chart.
Our round-up of the most essential new music features 16 new entries this time around, with a top ten spot for Hinds' Good Bad Times, the first track released from their upcoming album The Prettiest Curse, being the highest entry.
La Roux stays at the summit, the day before the release of her new album Supervision, but among the new entries there's plenty to hear, from a foray into pop territory for darkwave musician Sally Dige to something a touch more experimental and artistic from Katie Gately.
Swedish band I Break Horses's beautiful new track Death Engine is the longest track we've ever featured in the chart, at almost eight minutes in length, and Melenas debut on the chart with 3 segundos, the first Spanish-language song we've ever selected.
There's also appearances for new singles from British-Argentine musician Melena Zavala, under-the-radar Aussie newcomer D'Arcy Spiller, former Ardyn vocalist Katy J Pearson, and many more!
Next week we'll be shifting the style of our new music content away from the Alternative Singles Chart format we've been experimenting with since the start of 2020, but don't worry, we'll be picking out just as much great new music every week.
In the meantime, check out the chart to see all of the latest additions, or head straight to our Spotify playlist to listen to all of the new music we're confident you need to hear! ♥♥♥
FEISTY Alternative Singles Chart: 6 February 2020
Found something hot and freshly released? We'd love to know about it as we compile the FEISTY Alternative Singles Chart. After all, your ears are as good as ours, right? Send us a tip with the details, or drop our editor a line at [email protected].