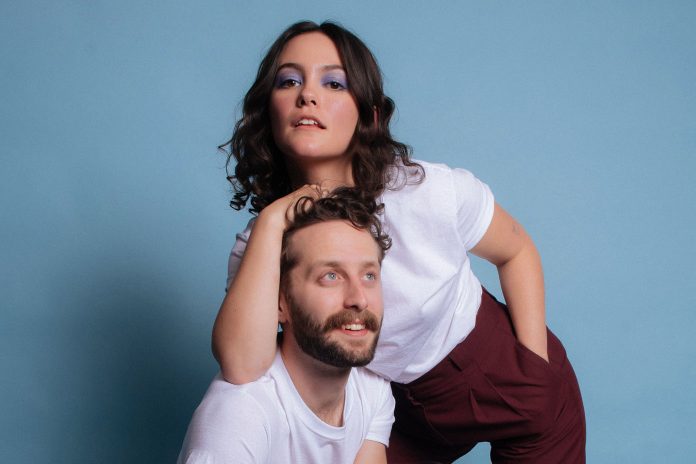 This week's FEISTY Alternative Singles Chart features essential new music from Tennis, Gengahr, Sorry and many more, plus a brand new number-one single from La Roux.
The fifth installment of our chart and playlist rounds up the hottest 60 singles of the moment, with a record 30 new entries to our countdown from around the world.
La Roux takes this week's top spot as she continues her pursuit of pop perfection in 2020, ending Tame Impala's three-week run at the summit of the chart with her sophisticated new single Automatic Driver, the third taken from her upcoming album Supervision.
Between the new entries and the 30 tracks that maintain their place on the chart for another week, there's something for every fan of alternative, indie and pop music, including dream pop, post-punk revival, jagged indie rock, and driving synth work.
Beyond La Roux, the highest new entry this week comes from Tennis, one of a number of new entries – along with Gengahr, Blossoms and Shopping – gearing up to imminently release their promising new albums.
Blossoms' new track particularly could be an indie pop grower, with its unusual chorus stabs, and enters the chart at No. 6, just ahead of hotly-tipped Brits Sorry at No. 8.
Cage the Elephant's striking collaboration with Iggy Pop and Mitski's cinematic contribution to The Turning's soundtrack also chart highly, as does the comeback from Little Dragon.
There's also the usual hoard of new artists to get excited about, of course, and we've packed as many as possible into this week's countdown.
Our tips include Oregon duo Chasing Daze, whose simply adorable debut single Change You is too syrupy-sweet to not love, fellow Americans Cuffed Up, and Fever Ray soundalike KÅRP.
Dutch artist Eefje de Visser becomes the first ever artist to feature on our chart with a song performed entirely in a language other than English, while Germany's Pabst debut with their Indoor Pets-esque new track Ibuprofen.
And there's Top 40 entries for Scotland's The Snuts and Sheffield's SHEAFS, edging out the likes of The Gallerys and BlackWaters as our pick of this week's rousing "ladcore" indie releases.
There's also music from Scandipop-styled newcomer SKIA, Royal Blood-inspired riff monsters False Heads, indie pop darlings Diet Cig and numerous more, all ready to listen to and discover now on the Alternative Singles Chart playlist.
We've expanded the chart to 60 songs from this week onwards, reflecting how hard it's been for us to limit ourselves to 50 spots each week.
There's also a new "More New Music" section at the foot of the chart, highlighting the songs that didn't quite make our countdown this week, including super-new tracks that might feature in next week's Top 60.
Check out the chart to see all of the latest additions, or head straight to our Spotify playlist to listen to all of the new music we're confident you need to hear!
Oh, and if you're still not sure exactly how the chart works? Check out our introduction to the hows and whys in this article. ♥♥♥
FEISTY Alternative Singles Chart: 30 January 2020
Found something hot and freshly released? We'd love to know about it as we compile the FEISTY Alternative Singles Chart. After all, your ears are as good as ours, right? Send us a tip with the details, or drop our editor a line at [email protected].