The world's latest pop megastar Dua Lipa drew a sell-out crowd to the O2 Ritz for a lively date in Manchester.
Calling it a night she'd remember for the rest of her life, the voice behind Be The One played all of her hits, as well as material from her upcoming debut album.
Her audience – mostly young women, but with a healthy contingent of older fans too – were captive, ready to dance and sing along as she put on a party.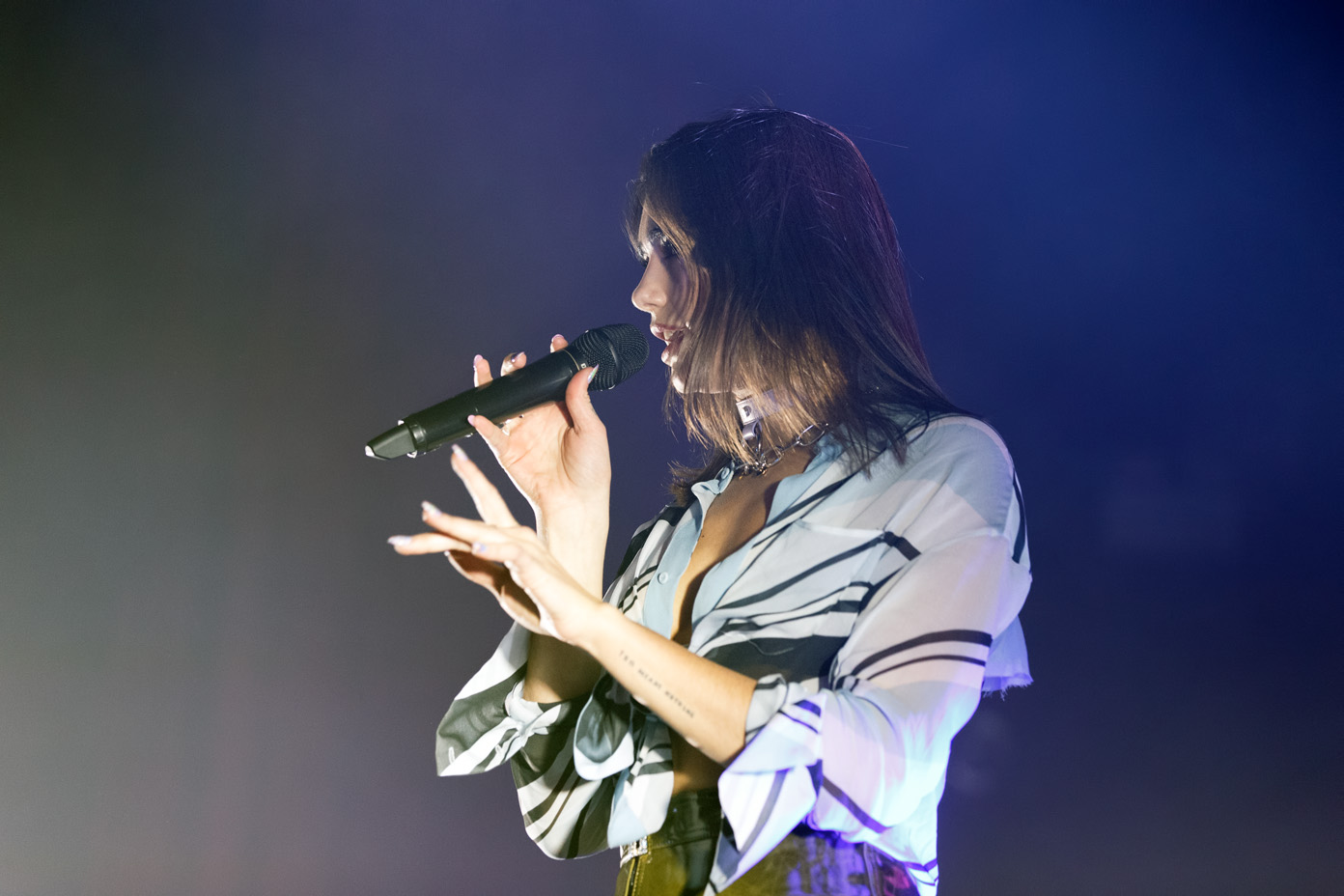 With her name literally up in lights behind her, Dua avoided the well-worn pop star clichés of costume changes and excessive choreographed routines, although she was rarely static.
And while the set was relatively short, at the show – and no doubt tonight as well, when she plays the marquee date in London – Dua Lipa stood tall as an electropop idol.
Even though she's still only 21, Dua has had a long road to the position she's in today, starting out on YouTube seven years ago and leaving home at 15.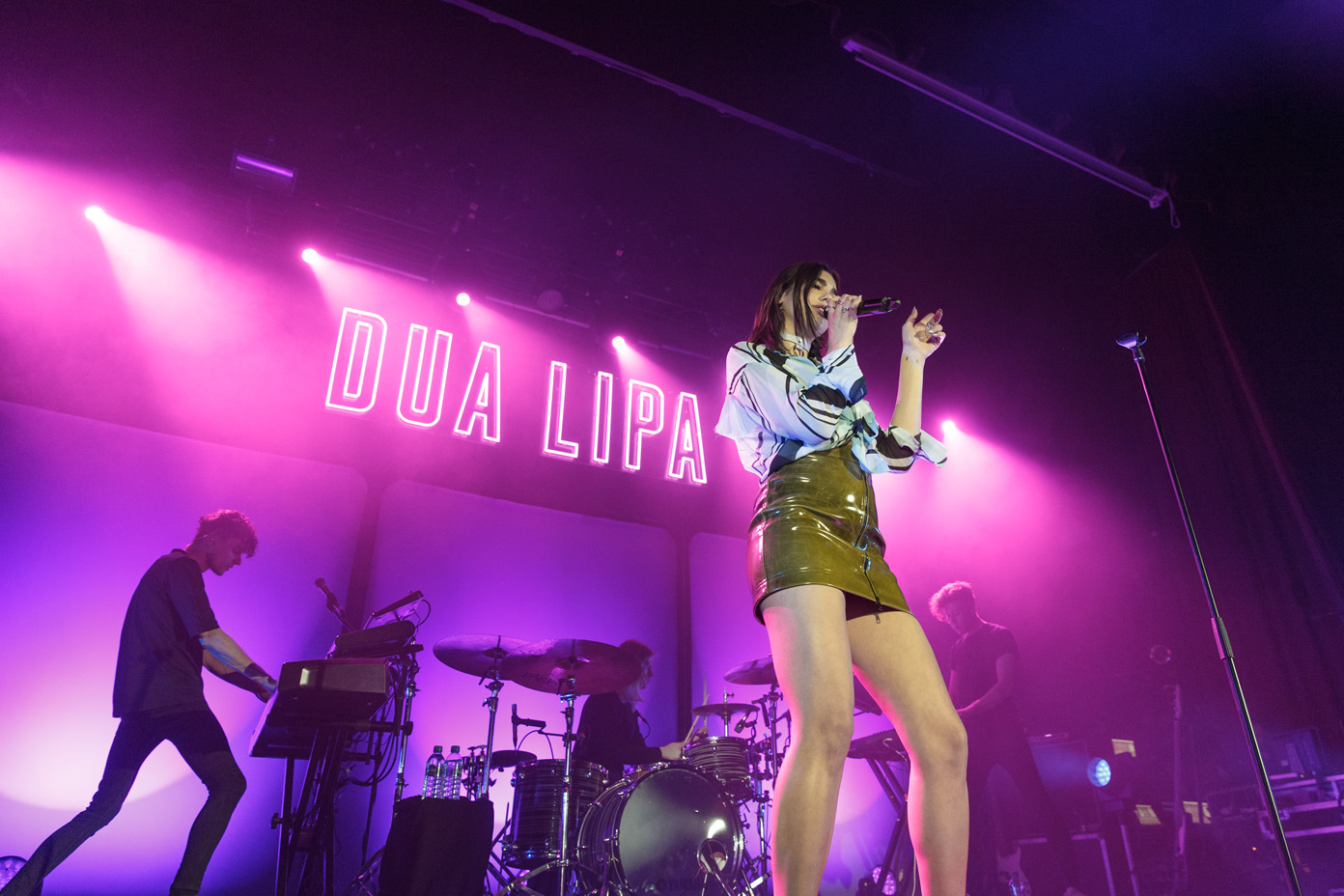 And she took the opportunity to play songs she'd written early on, accompanied on Genesis and debut single New Love by one of her backing band on guitar.
Her set mostly featured the hits, though, and the crowd were at their most bouncy for the likes of Blow Your Mind (Mwah) and Scared To Be Lonely.
She also performed a medley containing her contribution to the Sean Paul hit No Lie, meaning all of her credited singles were represented.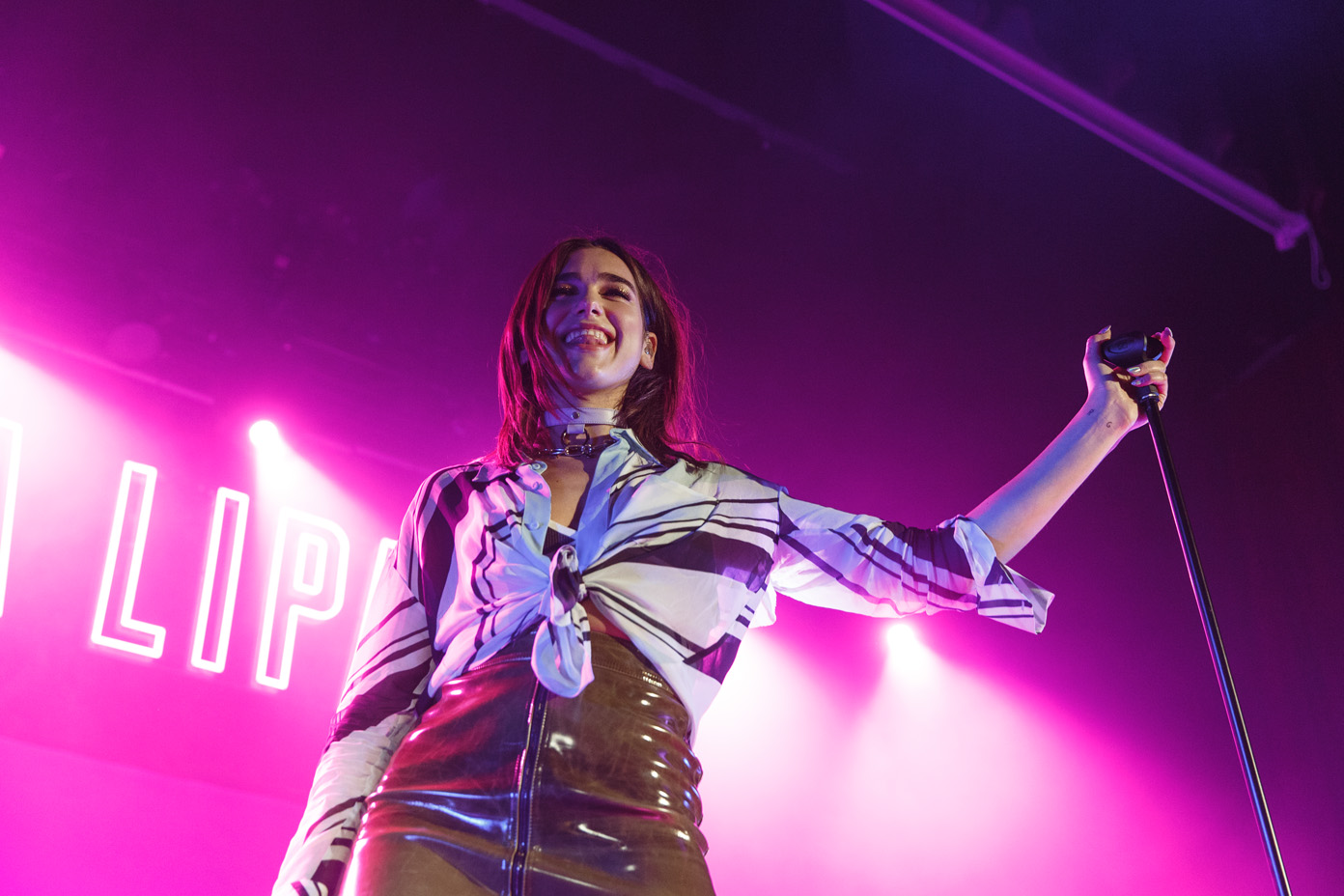 A number of her songs received new mixes, mostly in the form of extended intros, but the material was familiar.
The evening closed, after less than an hour on stage, with an encore of Last Dance and her breakout single, Be The One.
The latter is still her best track, and she closed it with an extended outro.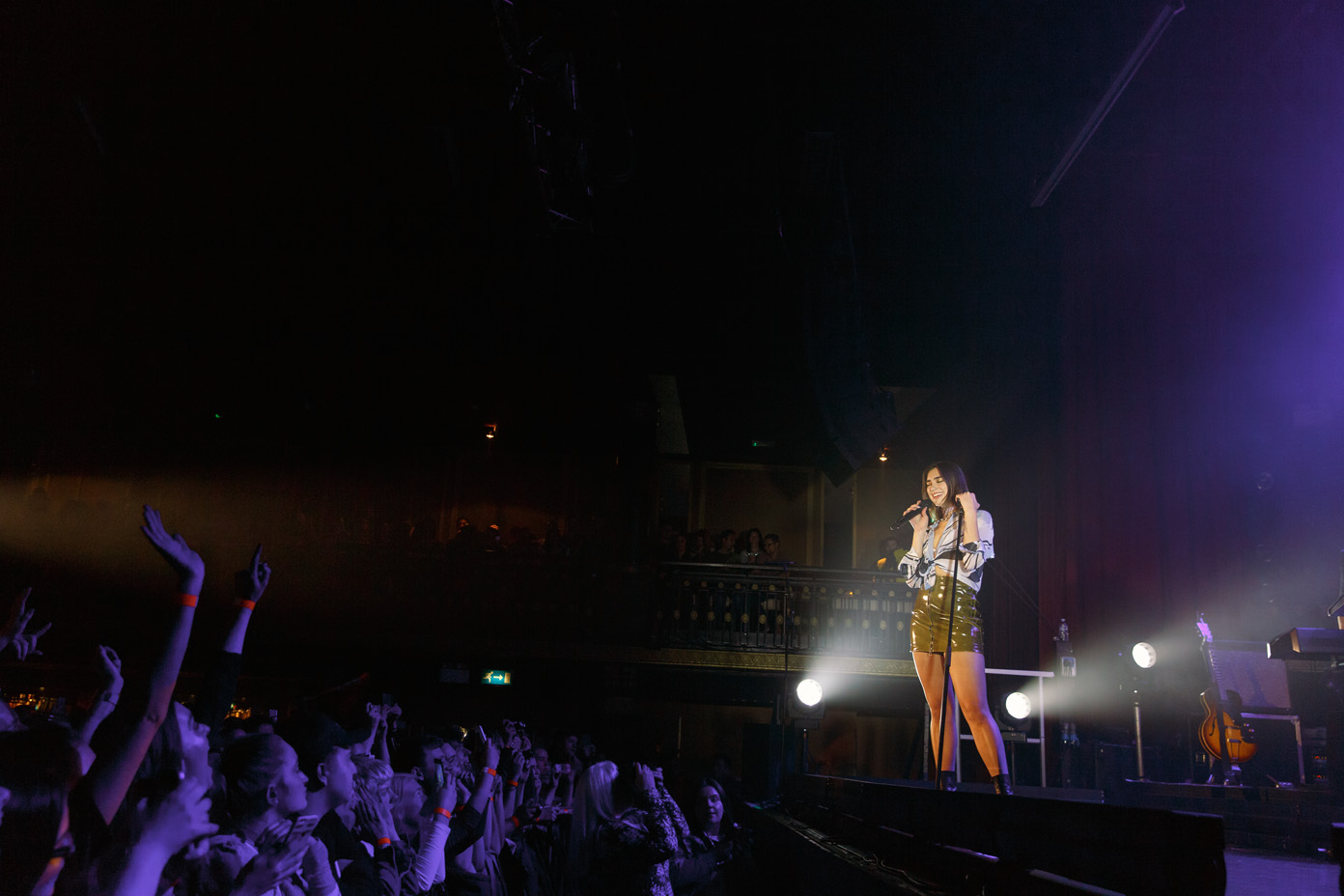 Dua Lipa performs in London tonight, her only scheduled UK date at the moment, but a fuller tour later this year wouldn't be a surprise.
Her self-titled debut album is out on 3 June.
Dua Lipa's set list: Hotter Than Hell, Dreams/No Lie, Bad Together, Room For 2, Want To, Blow Your Mind (Mwah), Thinking 'Bout You, New Love, Genesis, Running, Scared To Be Lonely, Last Dance, Be The One
Check out photos of Dua Lipa live on stage by Katy:
Our archive extended photo galleries are no longer available.