It's taken a few years, but Copenhagen's indie rock troupe Nelson Can are finally starting to make a punchy impact in the wider reaches of the UK and beyond.

First popping up in 2012 with their adorably daft debut single Apple Pie, the trio of Selina, Signe and Maria are now set to play a sell-out London show, and have just dropped their excellent new EP on Britain's Alcopop! Records.
Drawing just as plentifully from Siouxsie and the Banshees and Sonic Youth as the high energy genres of the 70s and 80s, their music foregoes all guitars, combining pulsating bass riffs and thumping drums with Selina Gin's beguiling vocals.
Dancefloor filler Miracle, released on their return from hiatus in February, perhaps best sums up their good fun style, while the sultry Downtown and new single Stonewall Frank demonstrate that the band aren't just about the indie disco.
Nelson Can are currently playing their first run of UK dates for several years, recently as support for Jaws and now as the headline attraction.
FEISTY's Katy spent Monday with the band for our photo feature, capturing the ladies up close as they prepared for and played a show at Leeds' Headrow House.
Scroll on for an exclusive view of the band as they are rarely seen. Nelson Can's EP3 is out now, while their UK visit concludes on Friday at Brighton's Green Door Store.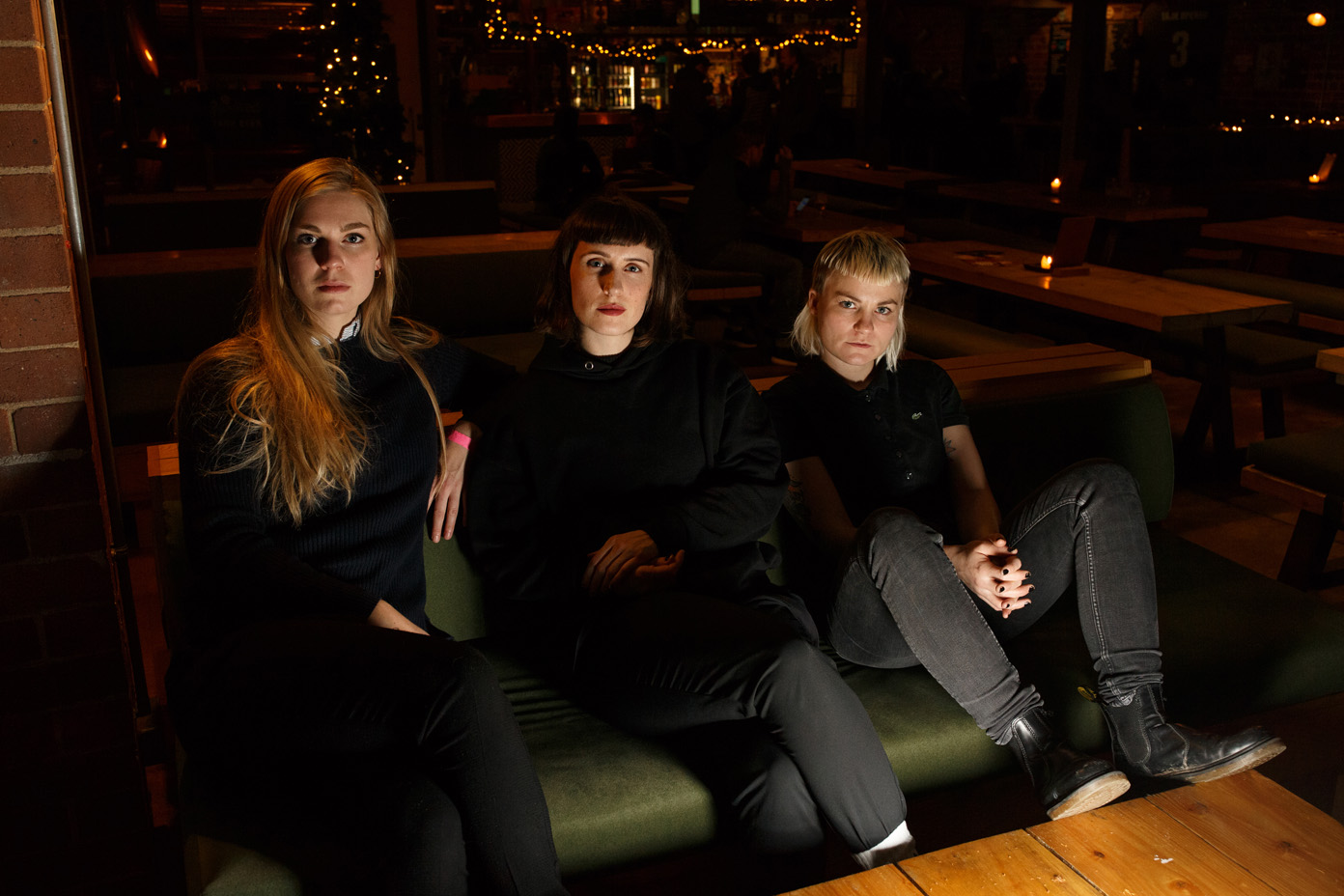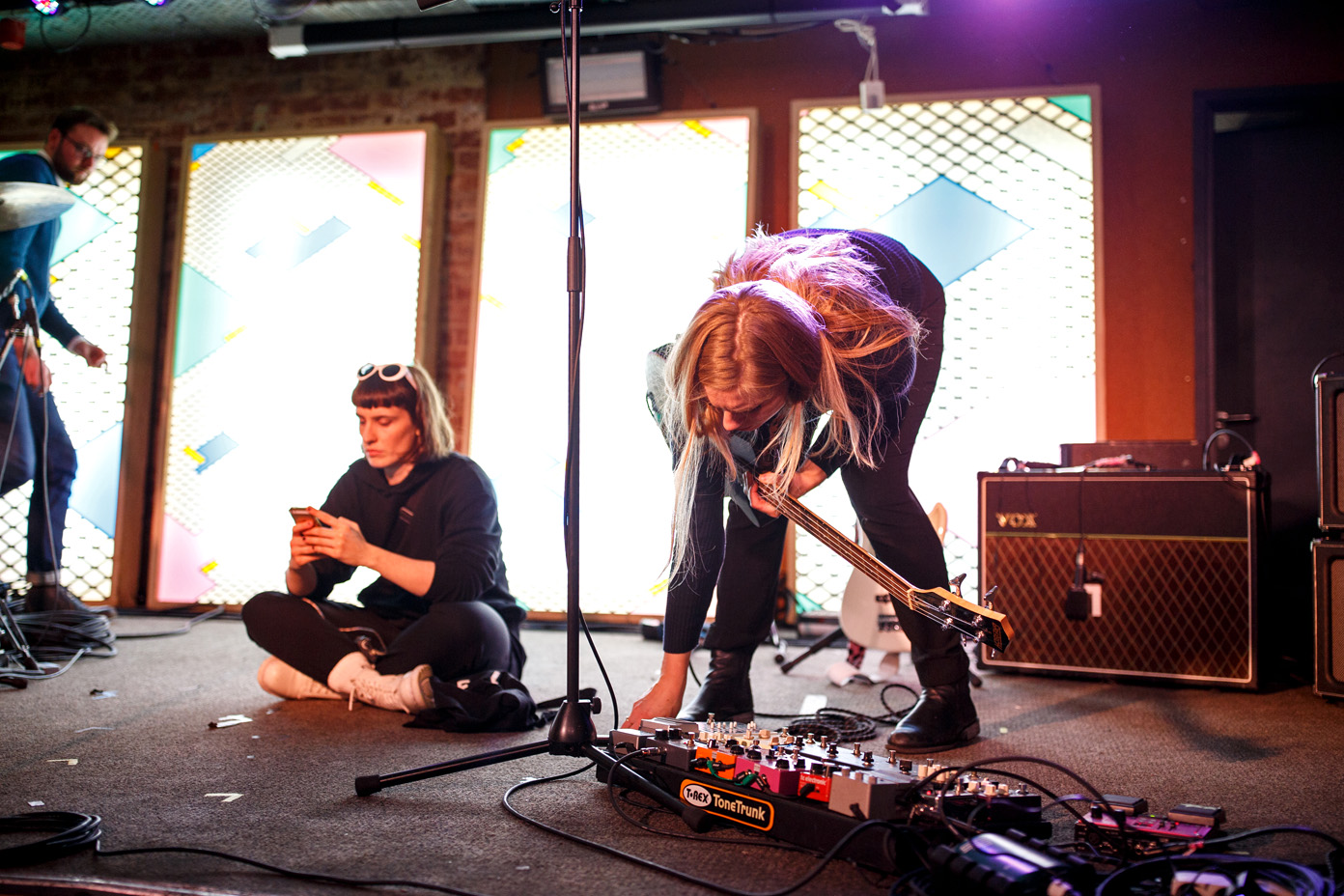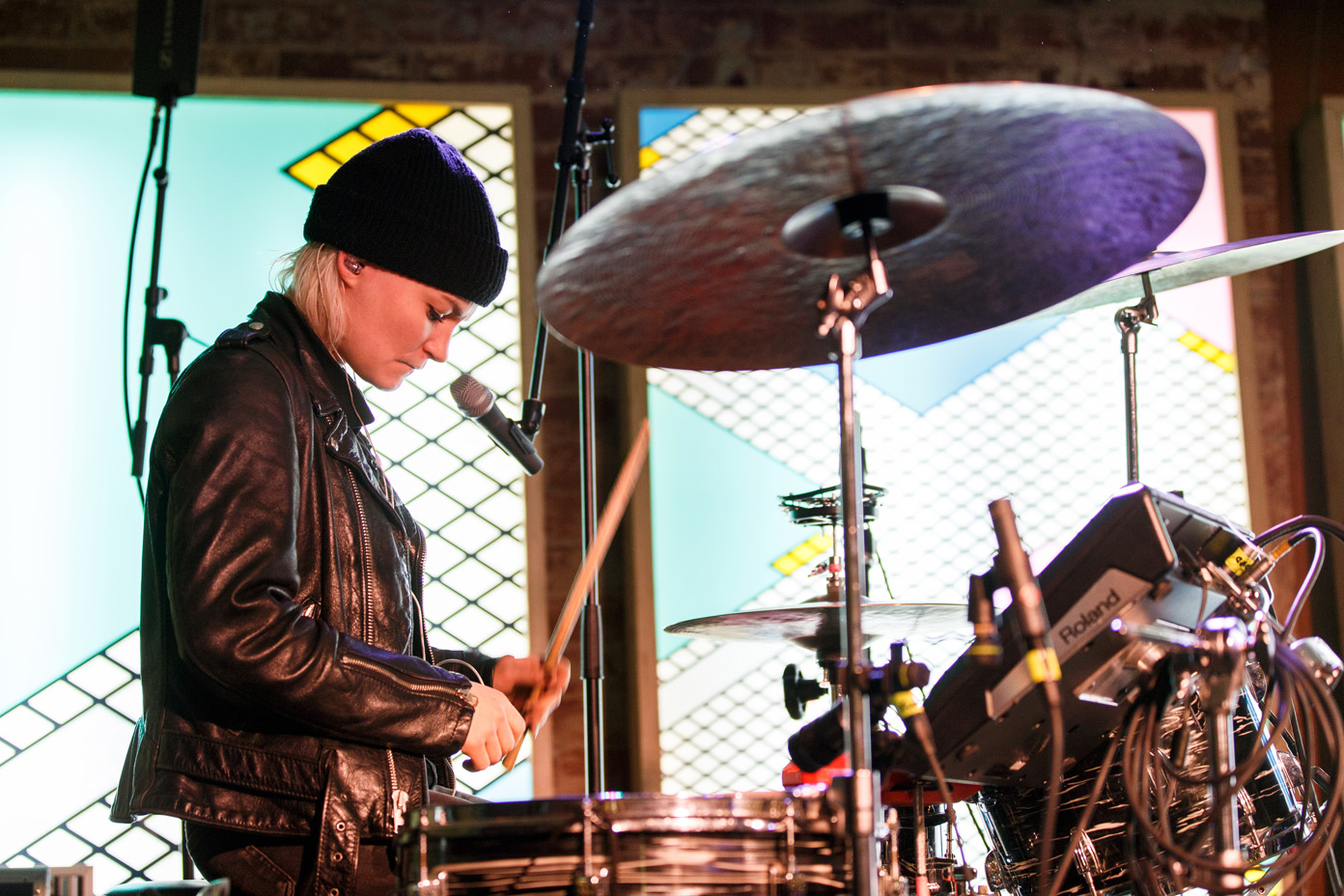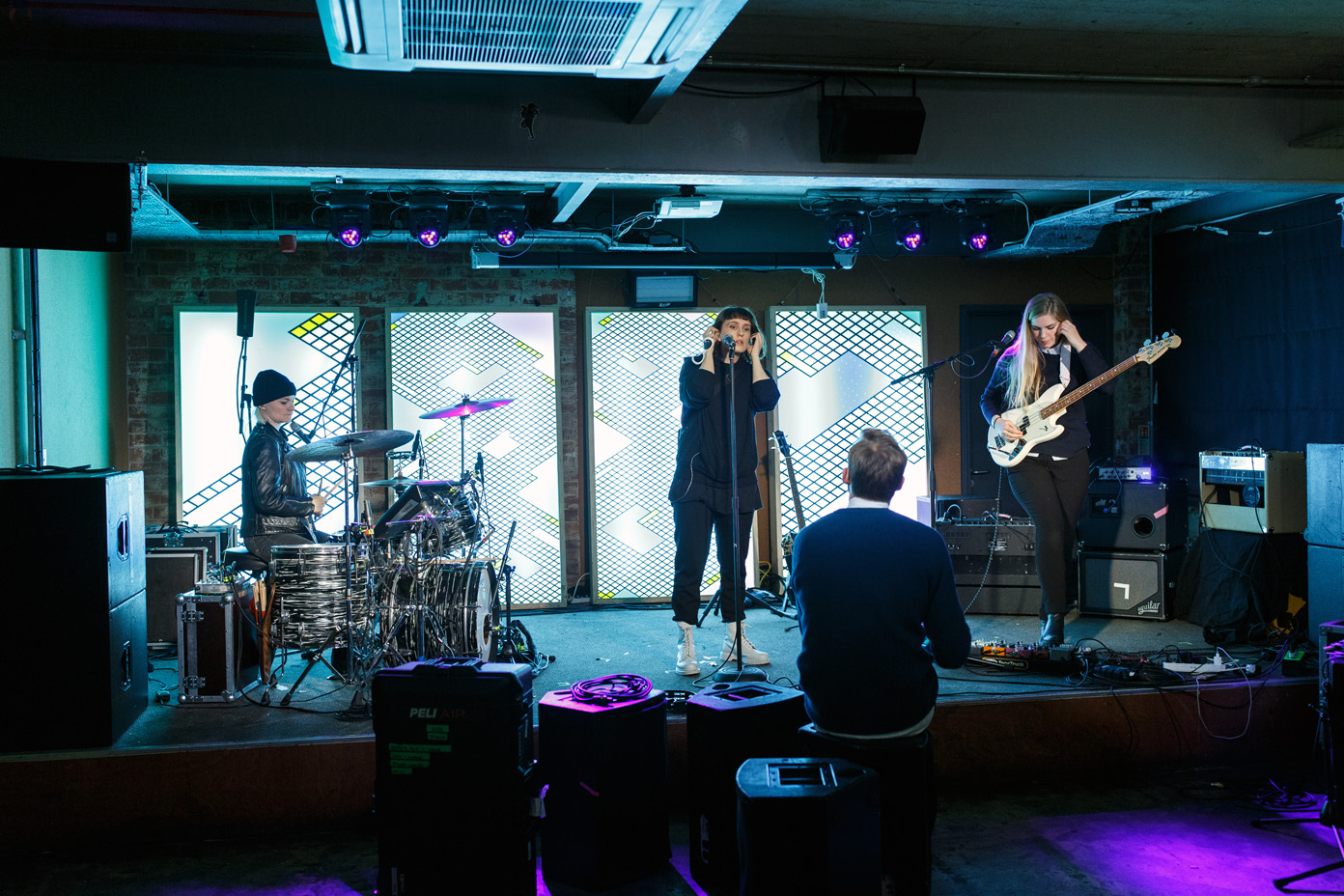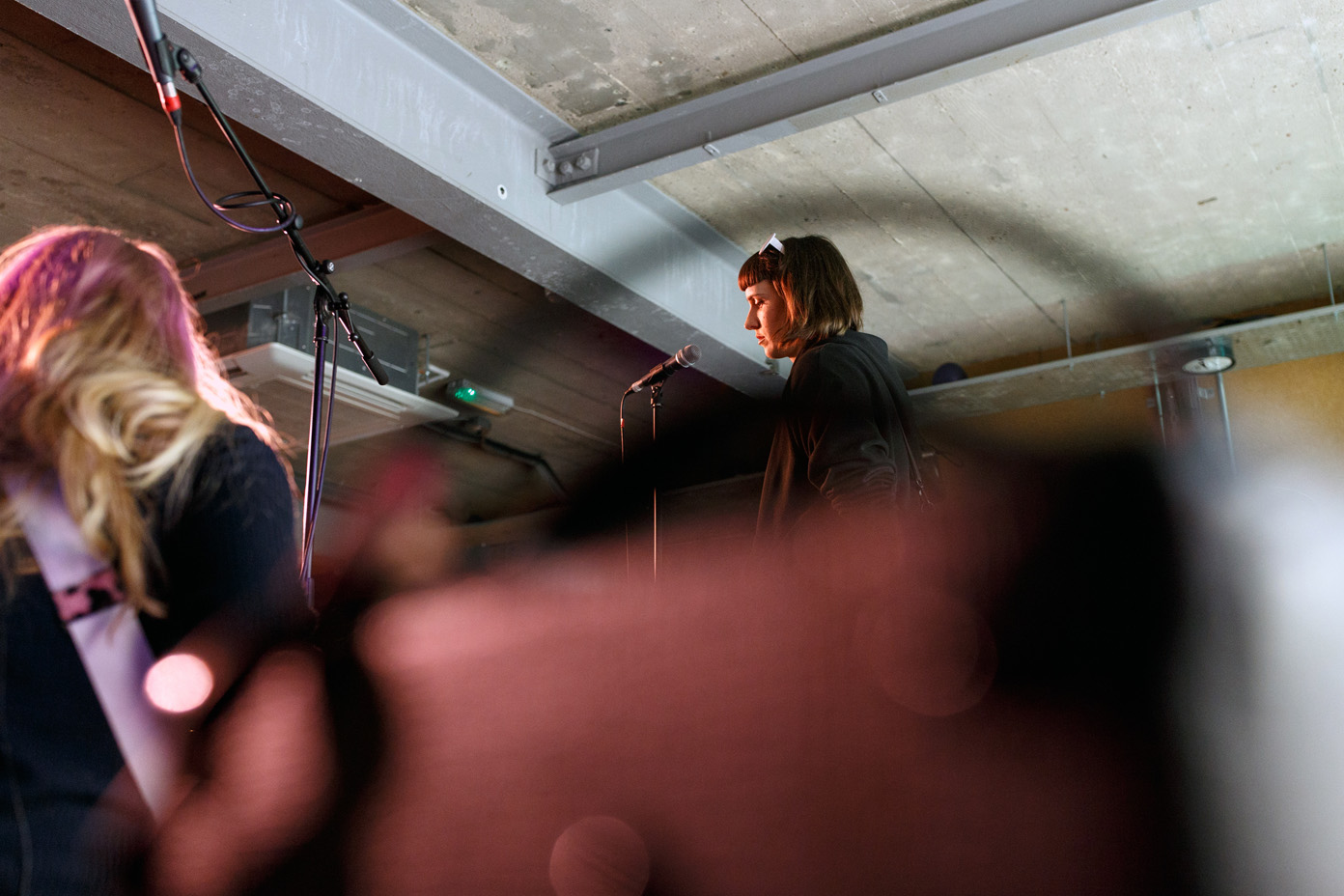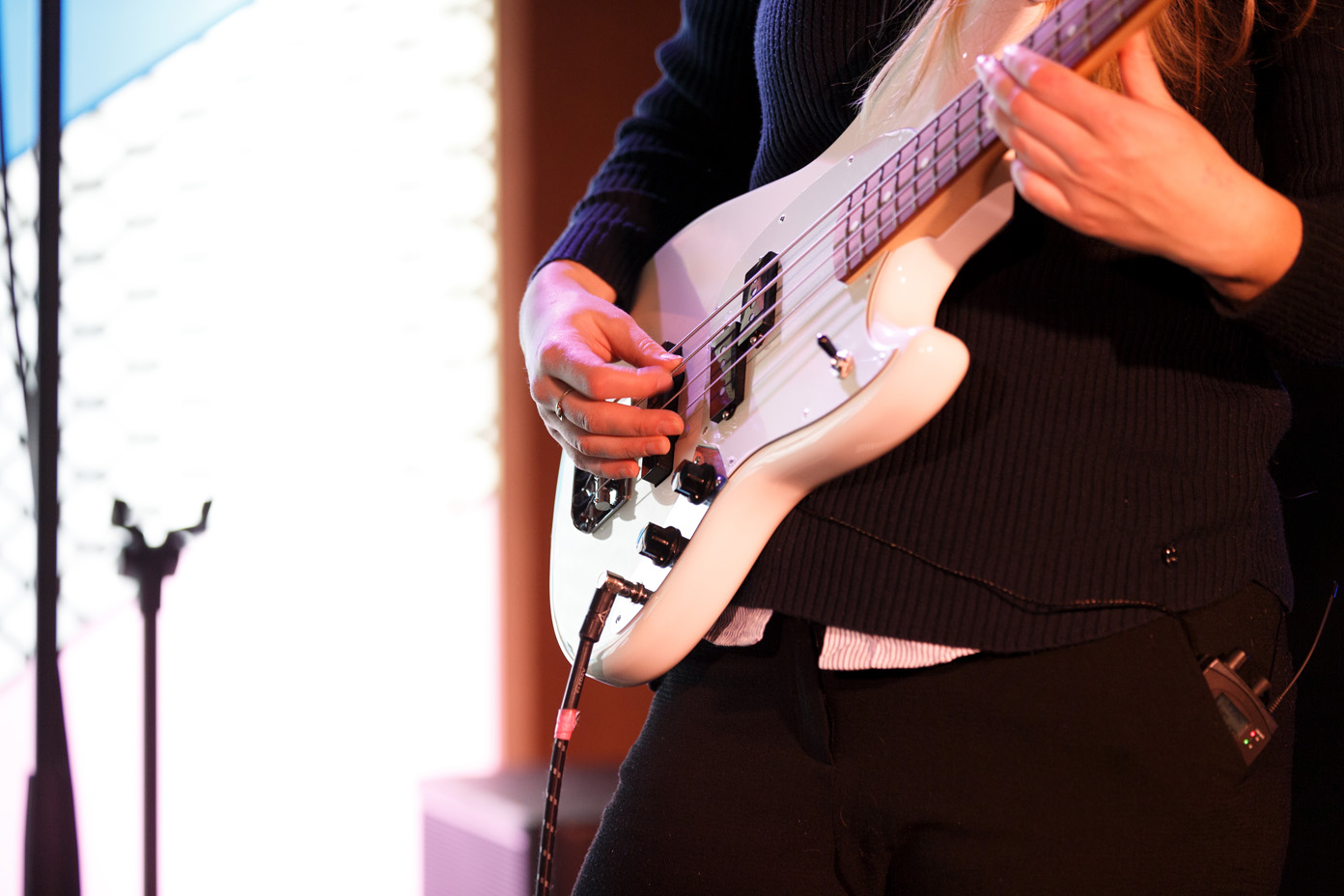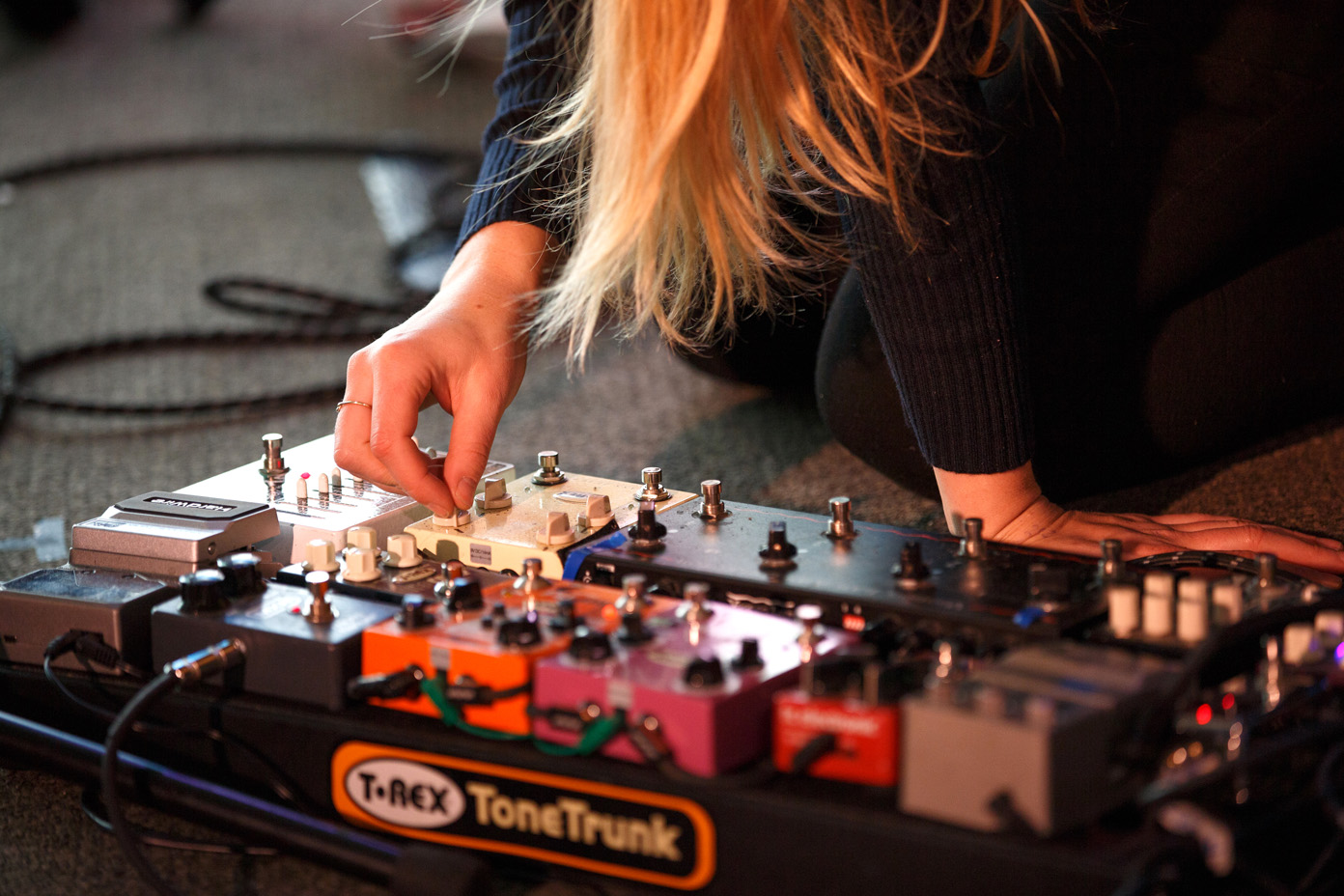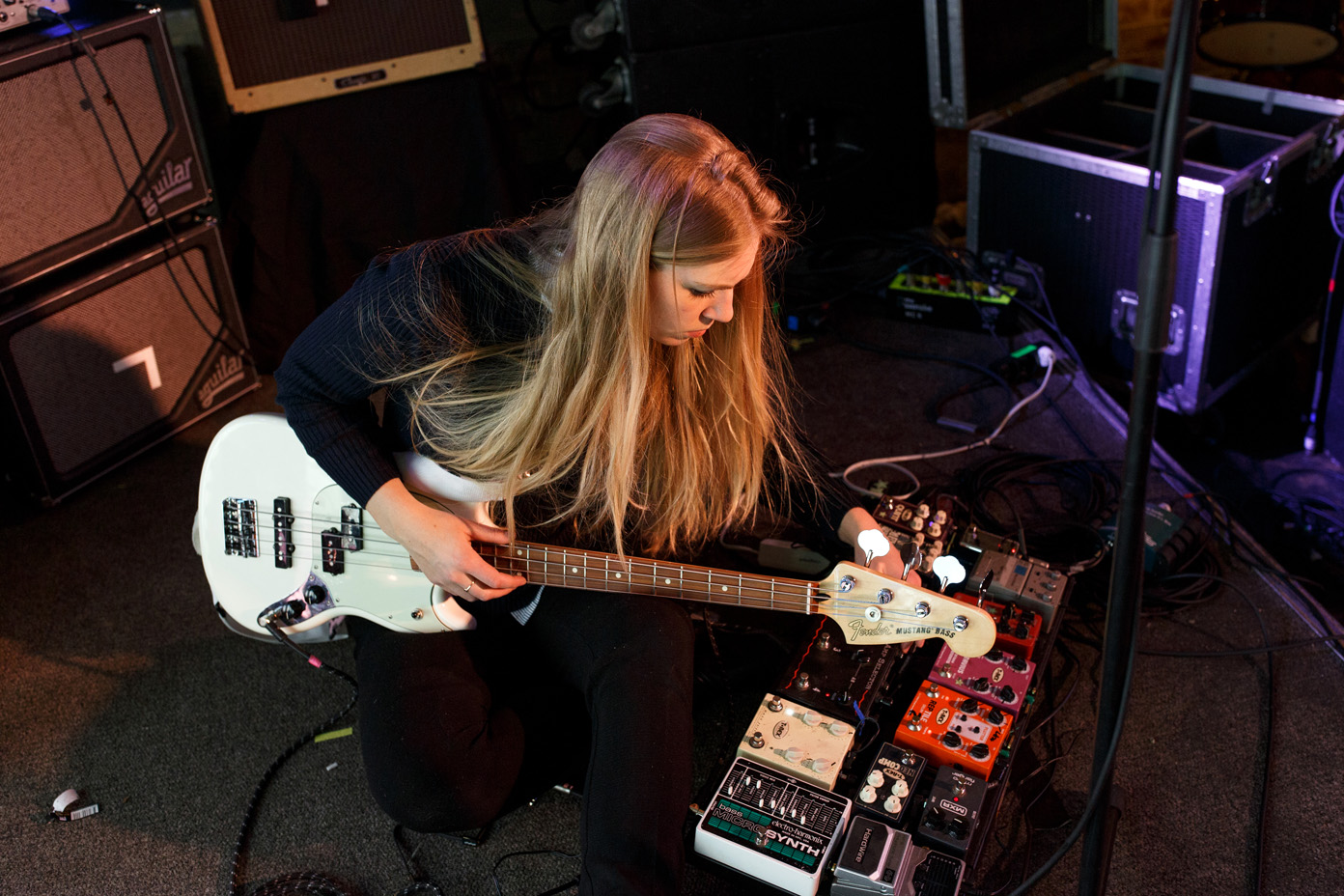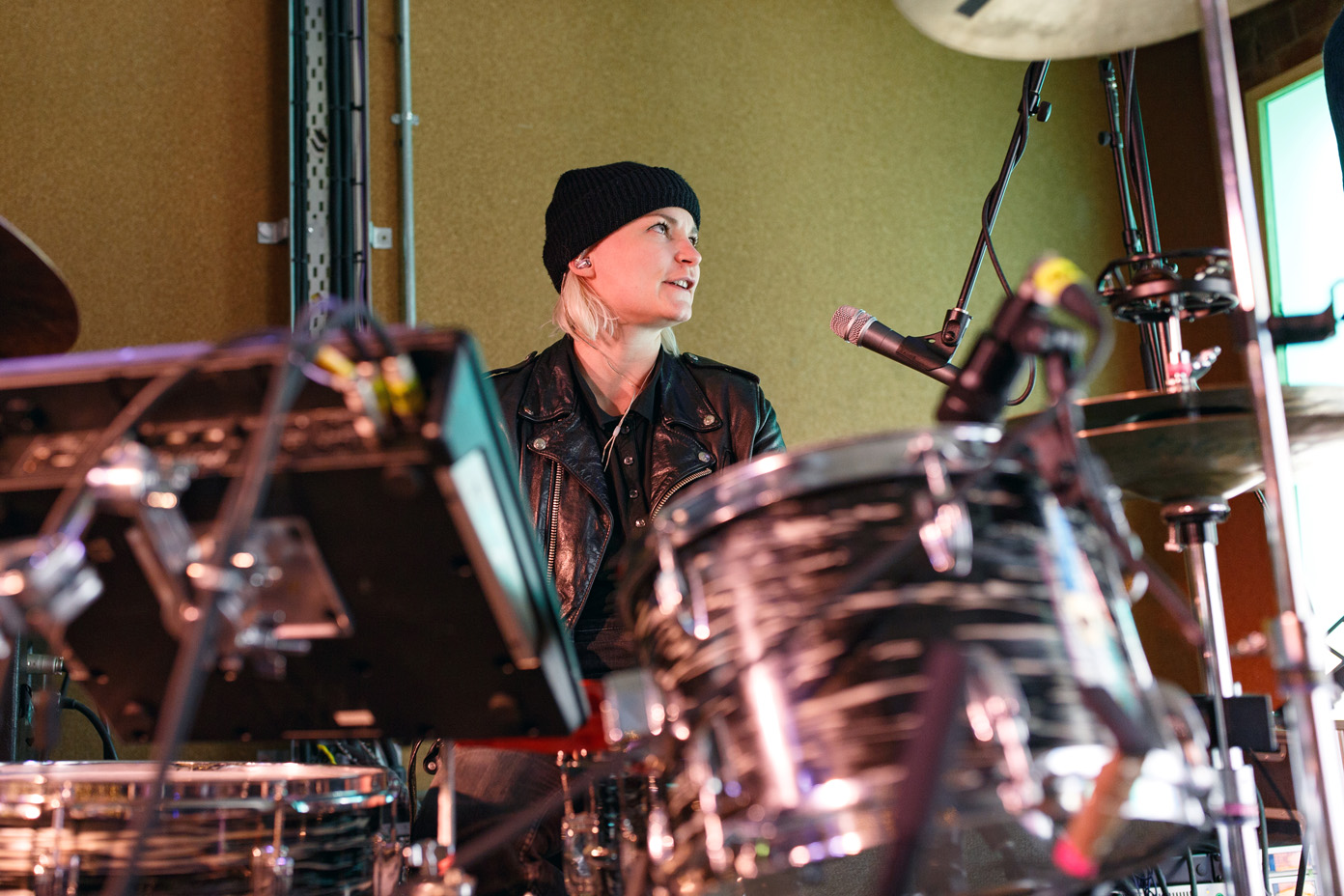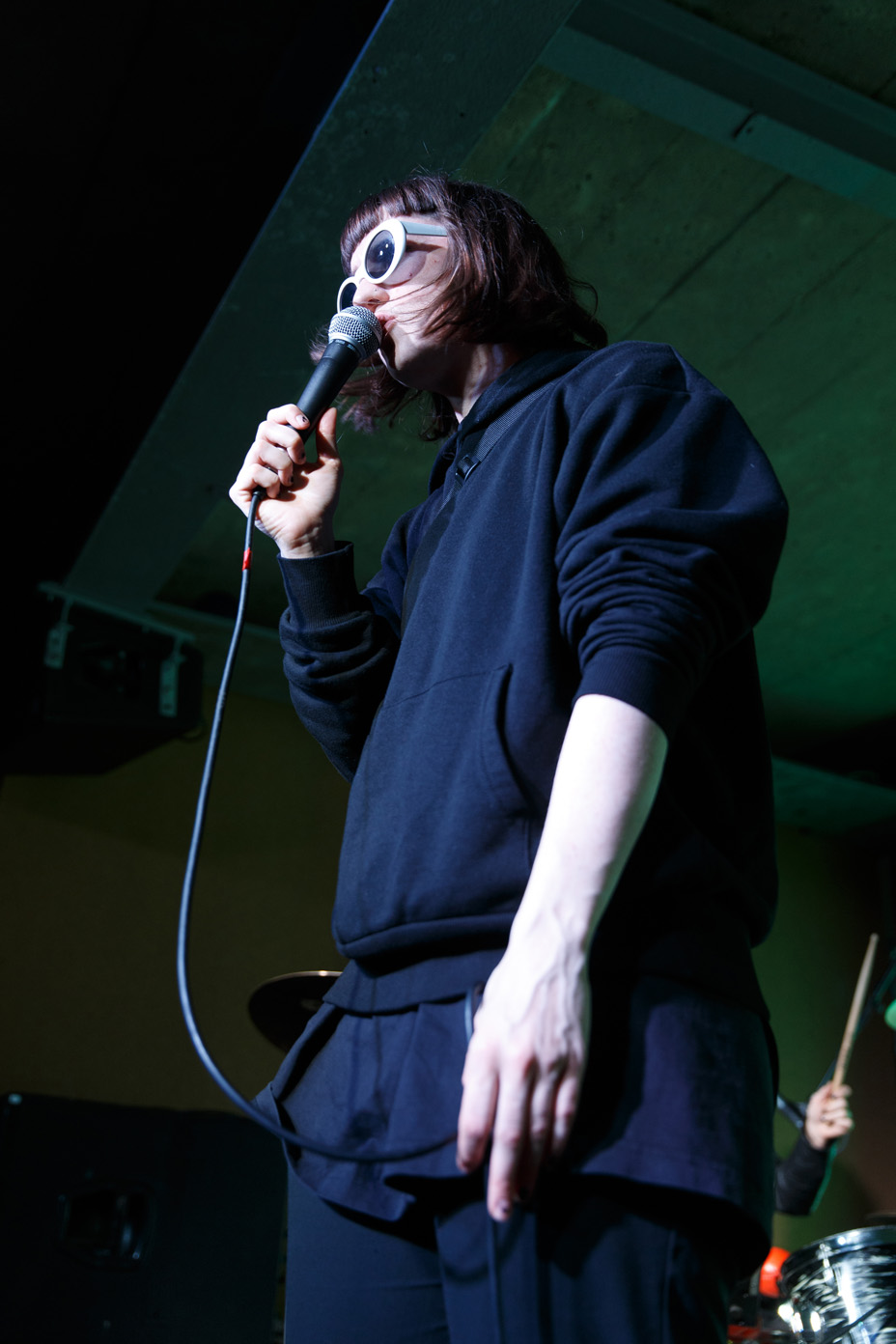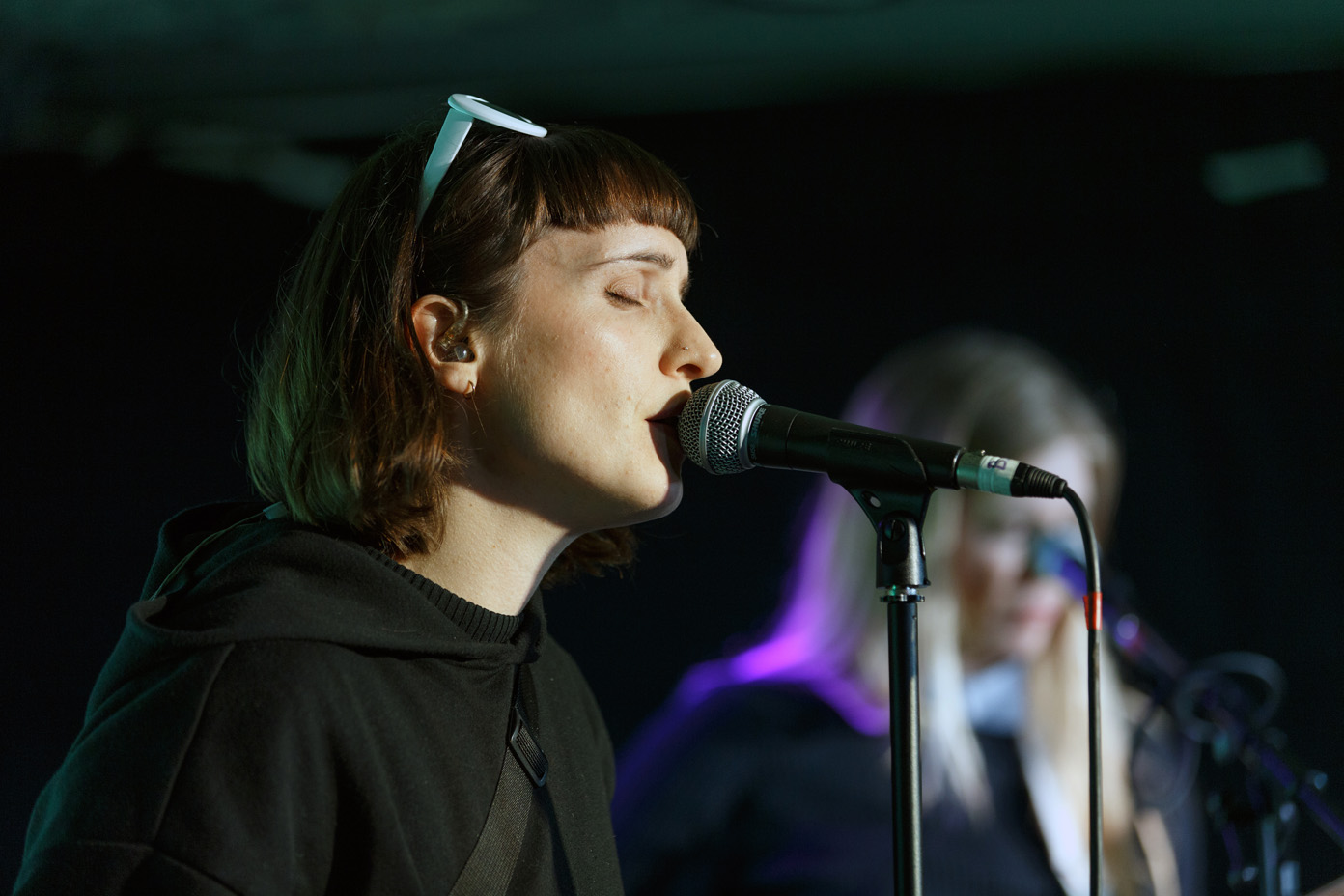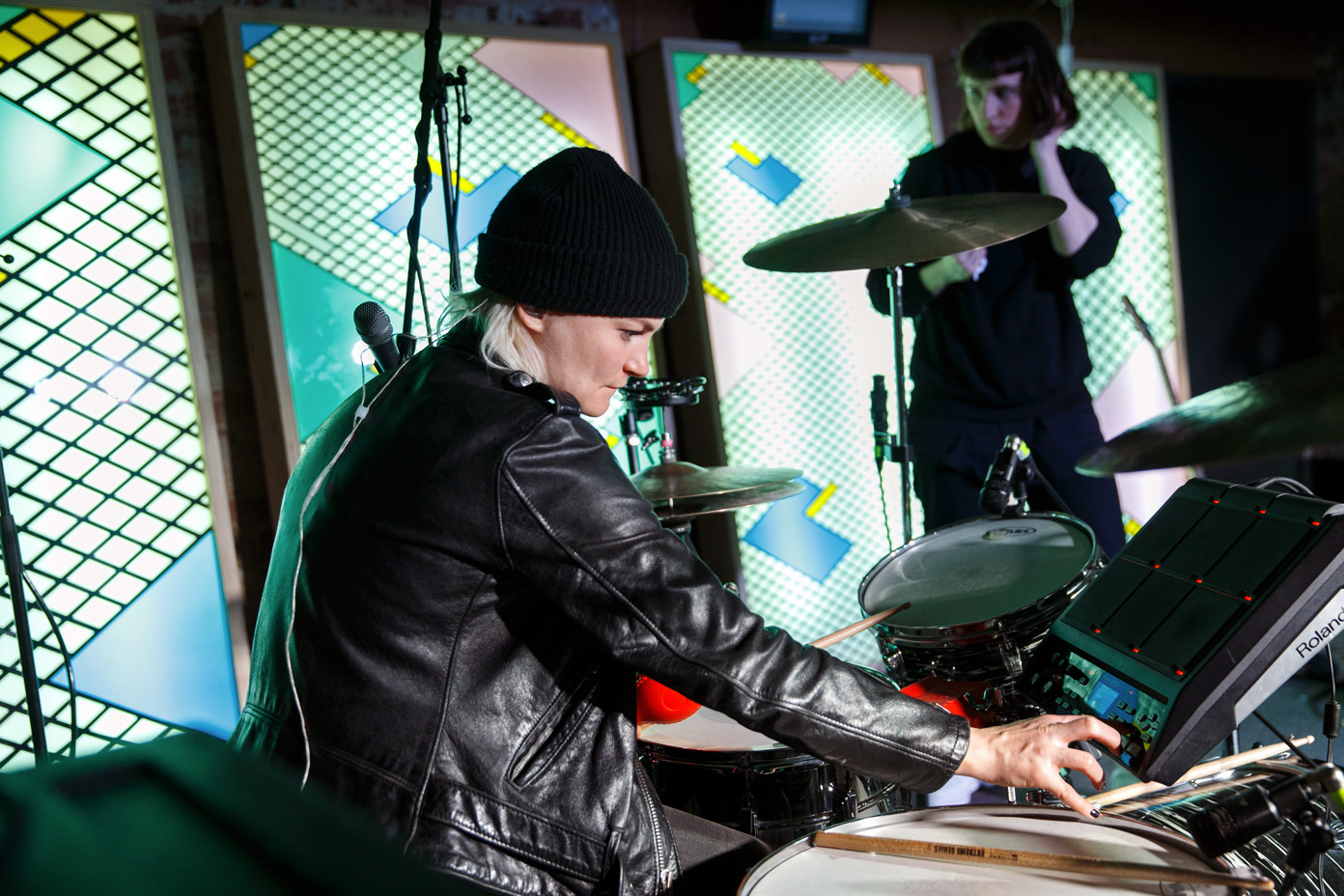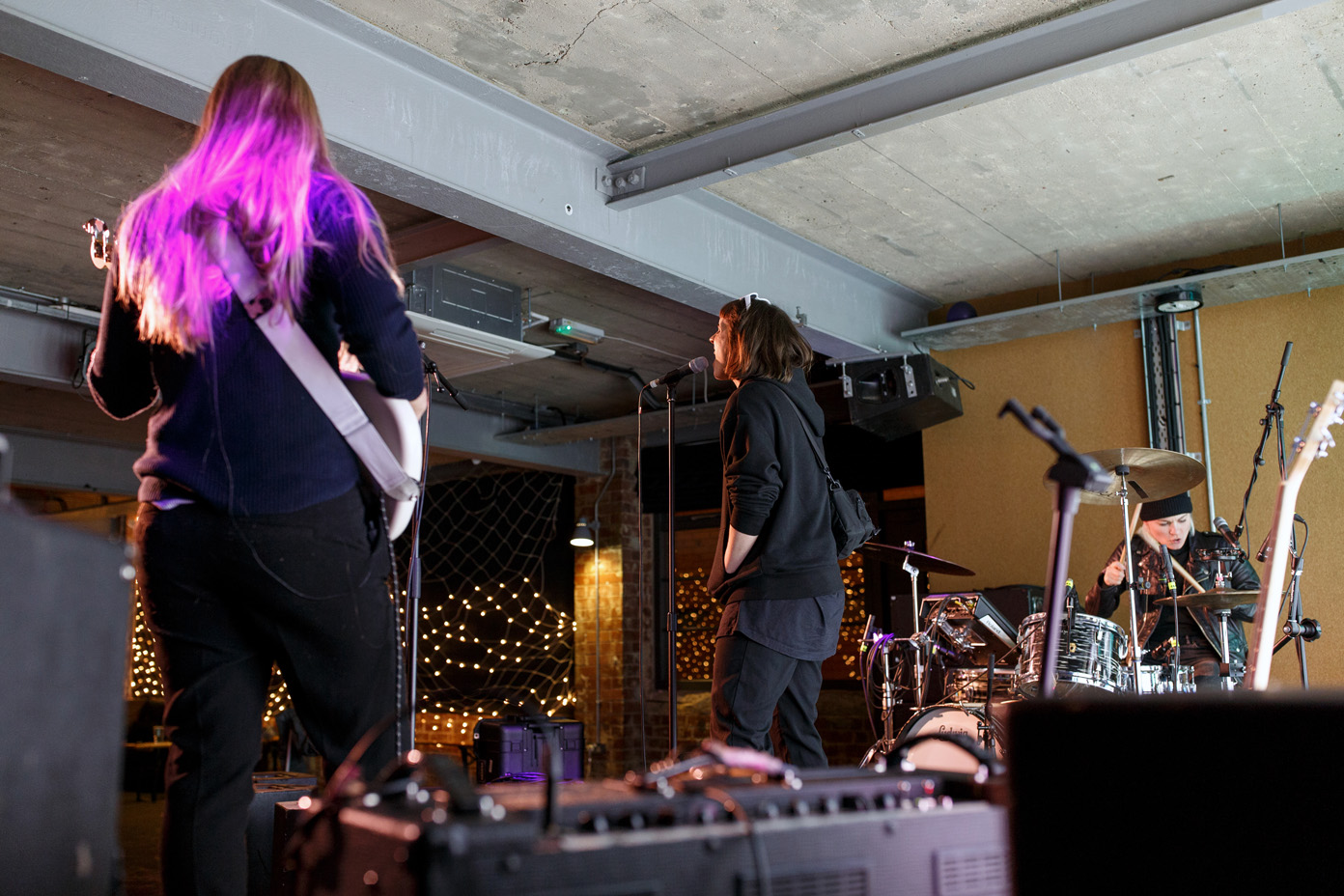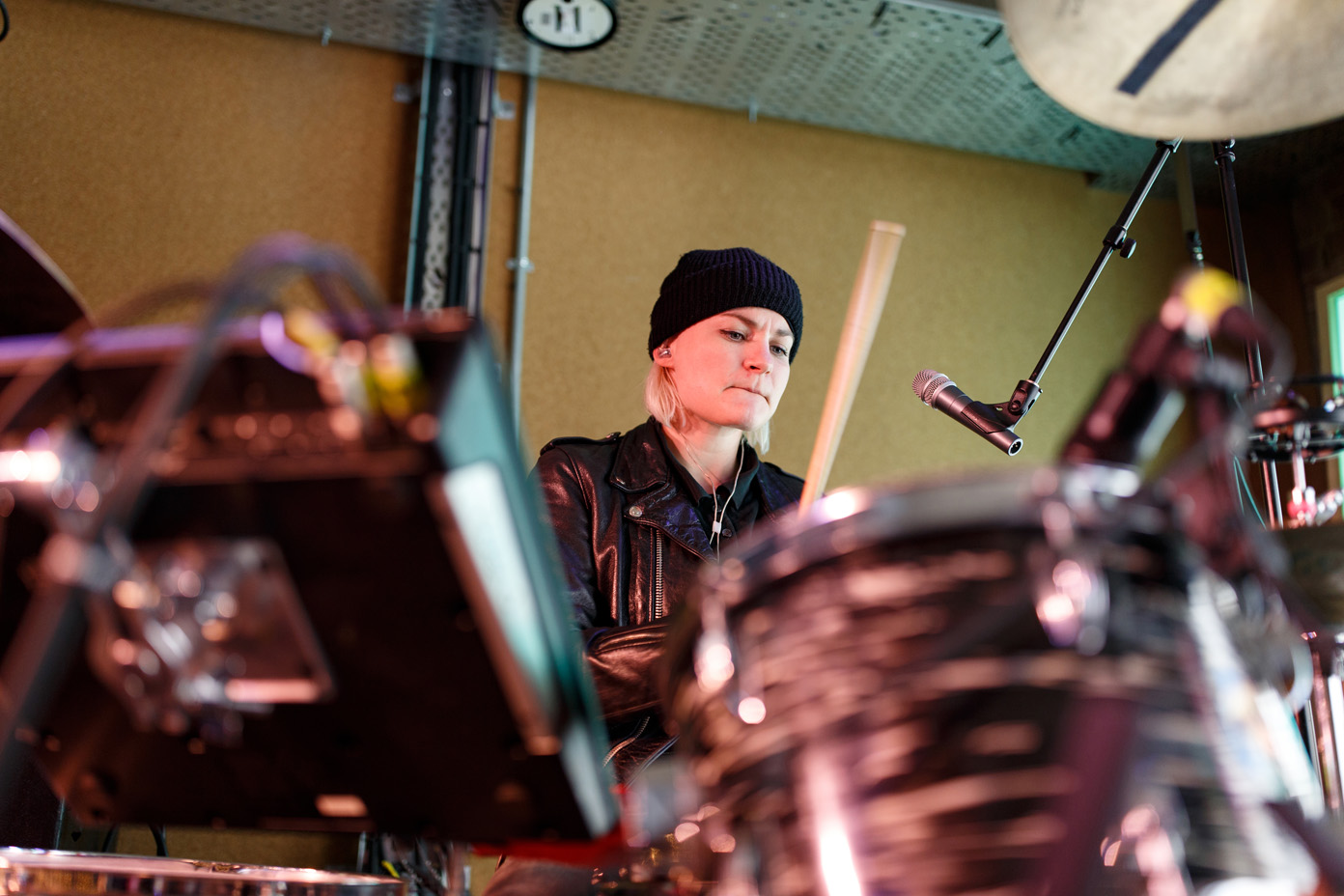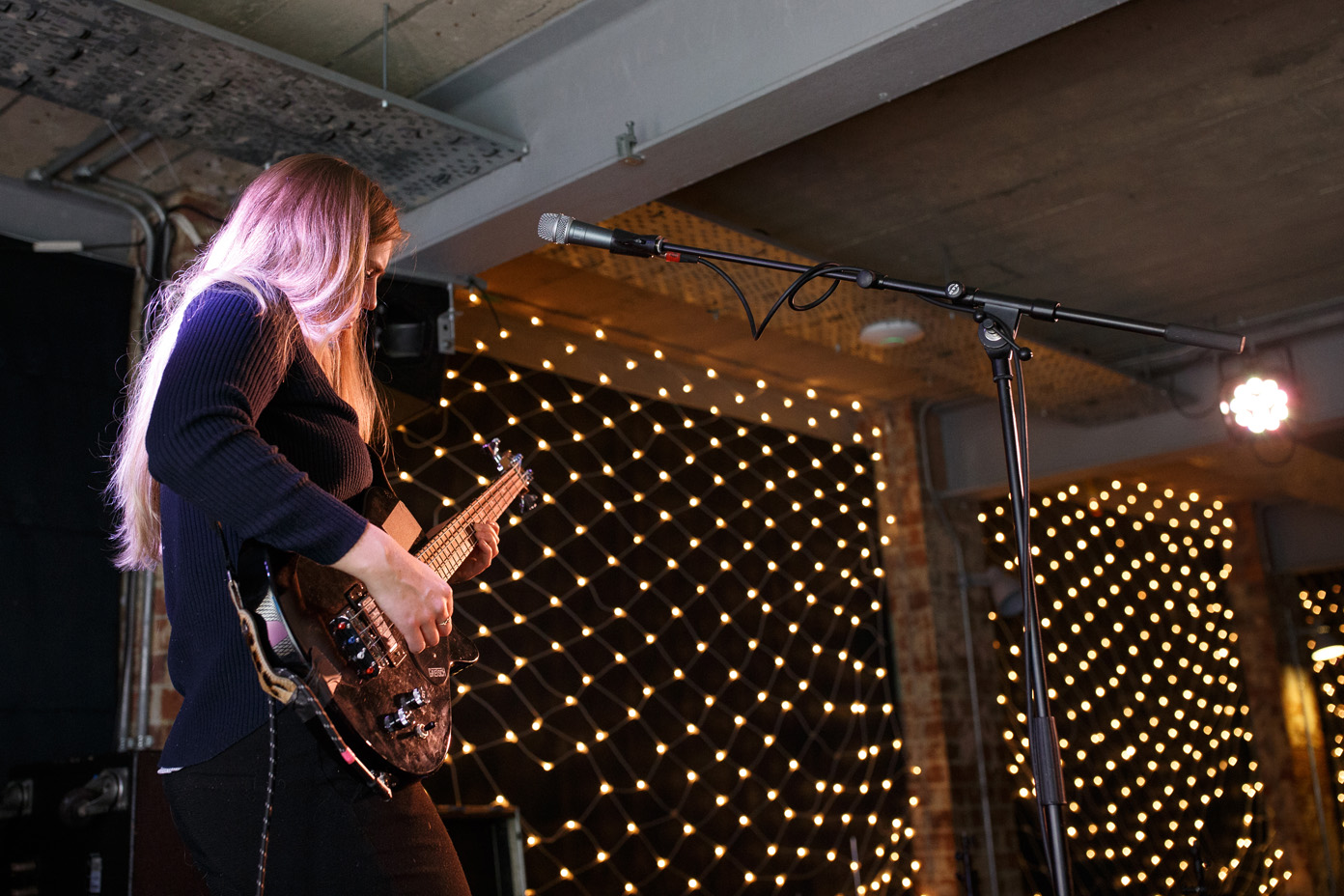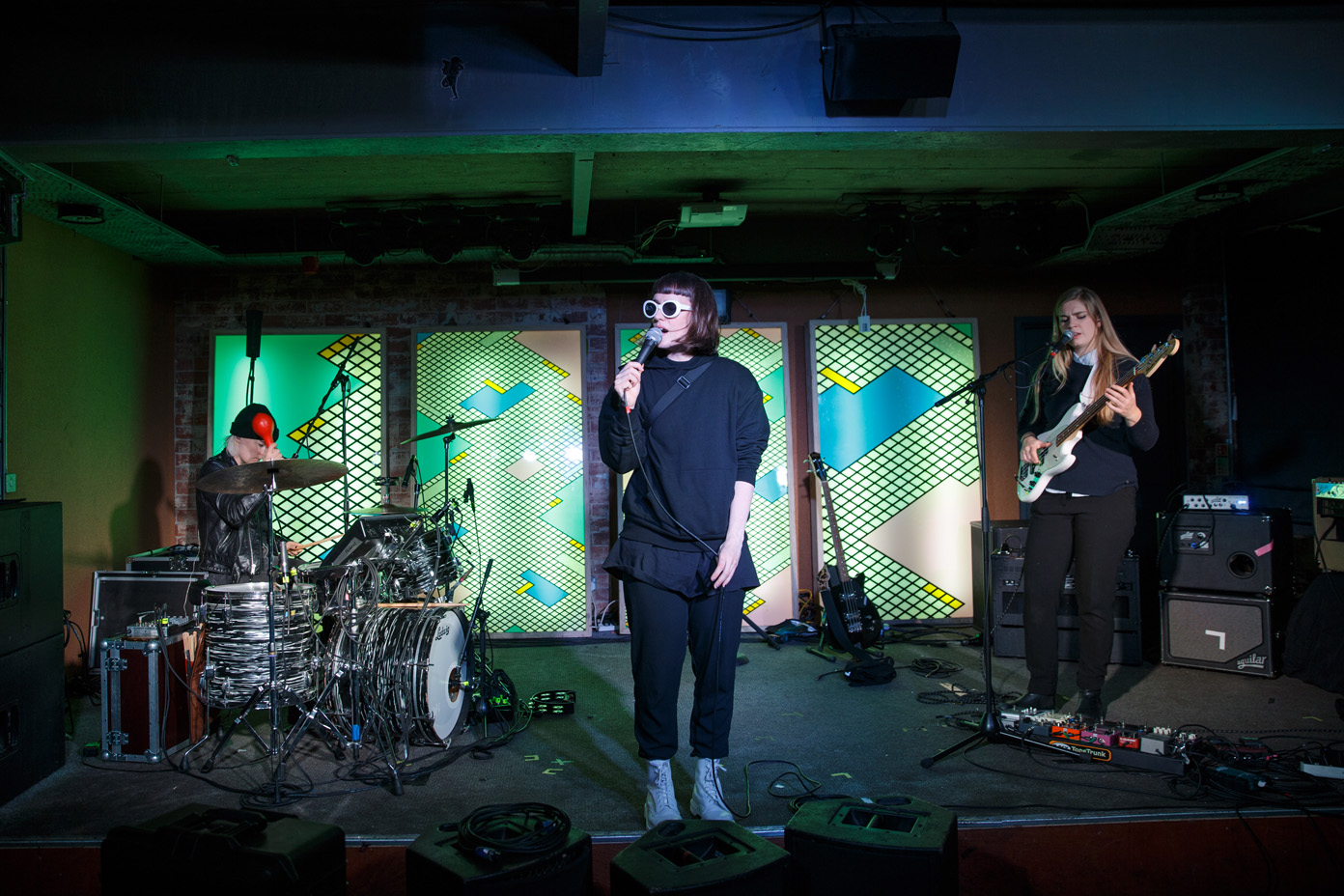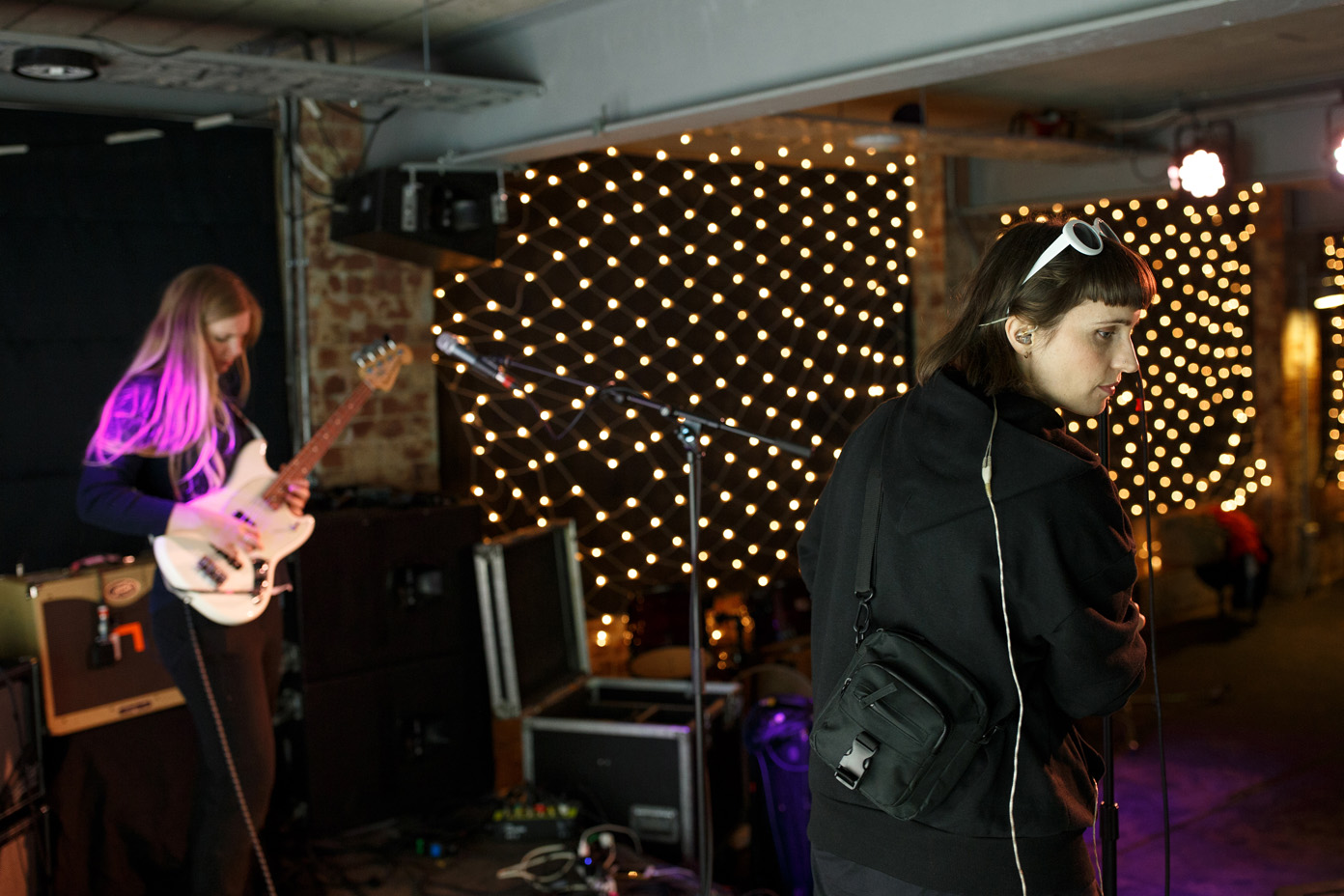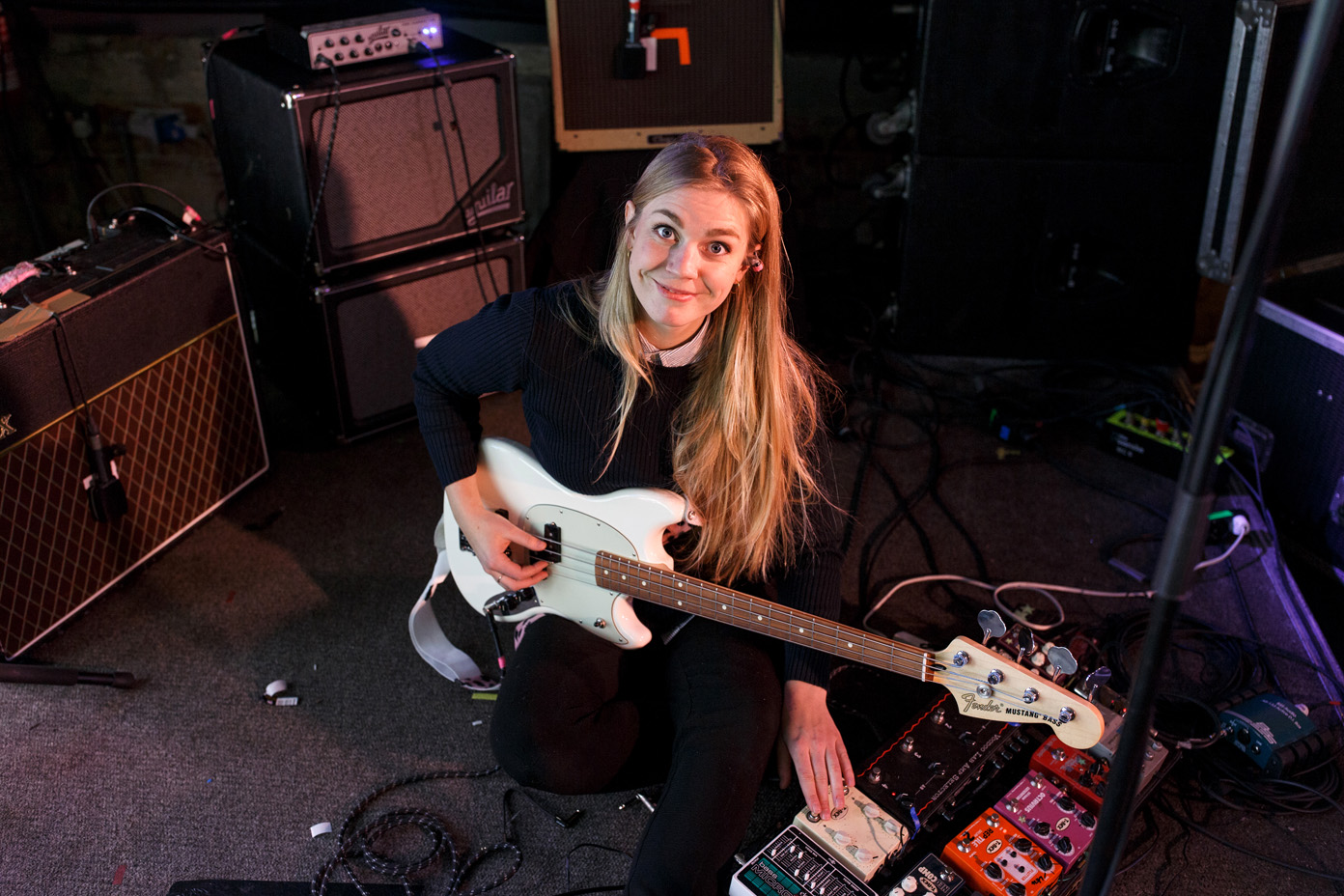 On page two: Merchandise, makeup and pulling hip-hop poses