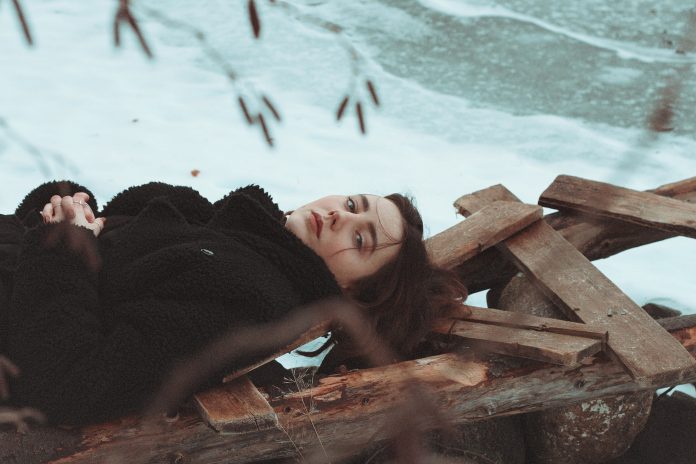 If you're a fan of sleek alternative pop, then the new single from provocative Swedish newcomer Signe is one you really ought to hear.

Your Game is deliciously hypnotic, pulsing along with a galloping drum sequence and atmospheric beats, building carefully to a stirring, emotionally-charged chorus.
Signe's sublime vocal, breathy and lush, plays out over the slick arrangement on an art pop single that flaunts all of her potential to be Scandinavia's next underground star.
The passionate single is about "the feeling of losing control", and is released tomorrow via Brilliance Records' Diamond Club.
Of the single, Signe says: "Your Game is about a rush. Whether it's a rush from a drug, or love, or even sex, I think most people can relate to the feeling of losing control in the company of someone you don't really know.
"Like you're going through this thing together, but you have no idea if that other person feels the things you are feeling. And when you come back from the experience, it's like you have a weirdly strong bond, a connection with that person, even if that connection is totally fake."
A trained jazz vocalist that also plays classical violin, 26-year-old Signe Bådagård was raised in a deeply musical family. Her father played bass guitar professionally, and after a childhood performing in front of audiences, both Signe and her older sisters became vocalists.
Signe's tranquil first single, Over, was released last year, preceded by a lead feature on Downtown, a track by unsigned musician Johnny Låga.
She's also previously collaborated with her sister Matilda and Malmö singer-songwriter Jonathan Johansson, and announced an unreleased EP, titled Sigh Suites, in 2017.
Your Game is also the first release of Diamond Club Sweden, the latest international edition of a regular singles showcase that promotes material from exciting new artists.
Brilliance Records launched the Norwegian edition in 2012, releasing 123 singles to date, by artists including Sløtface, Misty Coast, Margrete and Thea Stapnes. A London-based UK version followed last year, introducing Lauran Hibberd and Girl Crush to the world.
The Swedish edition will be launched at a showcase at Stockholm's Lilla Hotelbaren on 30 January. Signe will headline, with additional supports yet to be announced.