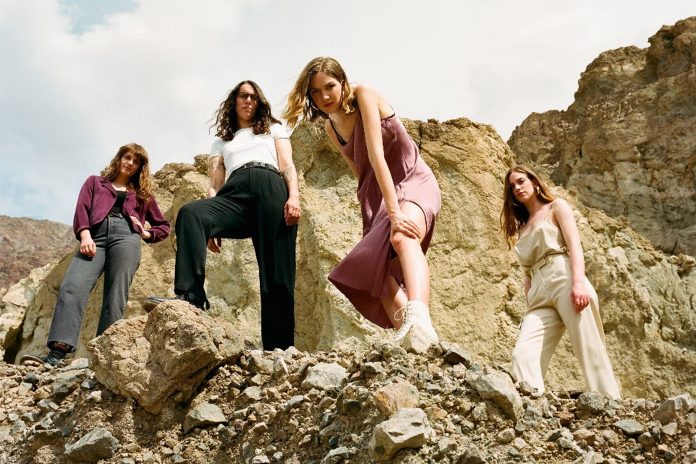 The FEISTY Alternative Singles Chart is our brand-new countdown of today's best new music, featuring the hottest bands and projects from around the world.
We'll be publishing the chart every Thursday, gathering the most essential alternative, indie, pop and rock music in a distinctive Top 40 format.
The Alternative Singles Chart will not only highlight the most exciting new releases by the artists you need to hear, but also capture the zeitgeist of what's important in music today, all with the added excitement of a weekly number-one single.
You can learn more about the FEISTY Alternative Singles Chart, including how we were inspired by the golden age of the UK Indie Chart and the nitty-gritty of how it's compiled and which artists are eligible, in this article.
The first ever FEISTY Alternative Singles Chart
The Alternative Singles Chart launches fresh for 2020, and the very first listing features some of the best music to be released in the final two months of the last decade.
The debut number-one single comes from Los Angeles' hype pop artist Delacey, whose dark-yet-lush No One's Gonna Ever Love You wowed us in December.
The latest track to be revealed from La Roux's forthcoming third album Supervision takes the No. 2 spot, followed by surely the best single to date from Gengahr.
Other famous names in the first chart include Tame Impala and MGMT, but, in keeping with FEISTY's mantra as a whole, we're most excited to tell you about some of the new and emerging artists in the list.
Thyla's seasonal single December makes the top-ten at No. 7, and unsigned Australian artist Jess Day's impossibly-catchy effort Affection makes waves at No. 15.
Dream pop duo Lorelei, Norwegian indie favourites Strange Hellos and UK newcomers Coach Party are among the others to star in our milestone first chart.
And Do Nothing and Silverbacks reflect the bubbling trend for music inspired by 2000s post-punk revival, the former's single LeBron James coming in at No. 12.
You can listen to the full Top 40 each week via our Spotify playlist. Heart the playlist to always have access to the latest, freshest picks, now and forevermore! You can also click on the track titles in the chart below to open individual songs on that platform.
You can check out the full first FEISTY Alternative Singles Chart below, and as a final note, happy new year from the FEISTY team! ♥♥♥
FEISTY Alternative Singles Chart: 02 January 2020
Found something hot and freshly released? We'd love to know about it as we compile the FEISTY Alternative Singles Chart. After all, your ears are as good as ours, right? Send us a tip with the details, or drop our editor a line at [email protected].