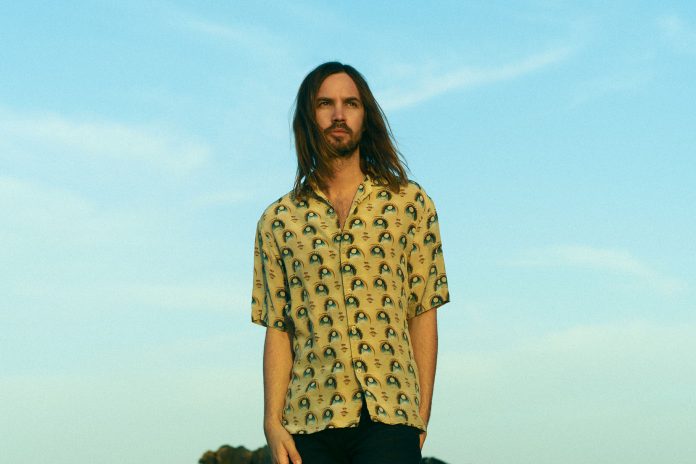 Tame Impala's huge new single Lost in Yesterday is straight in at number-one on this week's FEISTY Alternative Singles Chart.
The latest track from Tame Impala's upcoming new album The Slow Rush may well already be one of the singles of the year, and becomes the second chart-topper on our brand-new chart.
Elsewhere our chart – and the accompanying playlist – features new music from Wolf Parade, Joywave, Dream Nails and more, for 12 new entries overall.
What is the FEISTY Alternative Singles Chart?

Launched last week, the FEISTY Alternative Singles Chart is our countdown of today's best new music, featuring the hottest bands and projects from around the world.
We publish the chart every Thursday, gathering the most essential alternative, indie, pop and rock music in a distinctive Top 40 format.
You can learn more about the FEISTY Alternative Singles Chart, including how we were inspired by the golden age of the UK Indie Chart and the nitty-gritty of how it's compiled and which artists are eligible, in this article.
This week's new entries and movers

Despite the January blues, we've got no less than 12 new entries in total, from some names you're sure to already know, and some you might not.
We've already told you that Tame Impala is the highest new entry, with a track we're sure to be listening to for quite some time.
Tame Impala shoves Delacey's No One's Gonna Ever Love You off the top spot: She slips to No. 3, as La Roux retains second spot with Gullible Fool.
The second highest new entry comes from Grimes, in at No. 7 with My Name is Dark, from her new album Miss Anthropocene, due in February but leaked online in November.
North America is freshly represented in the top 20 by Joywave's fun new track and Wolf Parade's latest single, and at No. 24 by Wild Nothing's New Year's Day release Foyer.
Alcopop! Records signing Dream Nails announced their debut album this week – it's set for release in April – and debut on the chart at No. 27 with Text Me Back (Chirpse Degree Burns).
Veterans Bombay Bicycle Club are in at No. 28, and newcomers Mush make an impact at No. 31.
A poppy effort from Los Angeles County fivesome The Mowgli's squeezes in at No. 34, before three lesser-known artists round out the latest Top 40.
Young Wakefield band The Jarrs are at No. 37, raucous Vancouver trio Lié chart at No. 39, and singer-songwriter Sofia Wolfson concludes the listing at No. 40.
The week's notable climbers are Courteeners, who surge 14 places to No. 9, and Ten Fé, who reach the top five.
You can listen to the full Top 40 each week via our Spotify playlist. Heart the playlist to always have access to the latest, freshest picks, now and forevermore! You can also click on the track titles in the chart below to open individual songs on that platform.
You can check out the full FEISTY Alternative Singles Chart below, and make sure to check back every Thursday for the latest edition! ♥♥♥
FEISTY Alternative Singles Chart: 09 January 2020
Found something hot and freshly released? We'd love to know about it as we compile the FEISTY Alternative Singles Chart. After all, your ears are as good as ours, right? Send us a tip with the details, or drop our editor a line at [email protected].