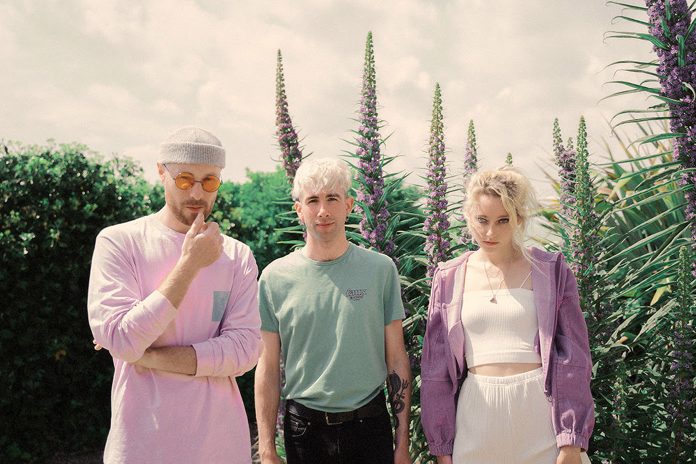 Fresh tracks from Poliça, The Naked and Famous and Lauran Hibberd are three of the new additions to this week's FEISTY Alternative Singles Chart.

The fourth installment of our chart and playlist rounds up the hottest singles of the moment, and as always there's a blend of familiar names and new tips for the future.
The chart's still topped by the immense Tame Impala single Lost in Yesterday, at the summit for a third successive week, but there's some 19 new songs, all released in the last seven days, to also put your ears to.
Between the new entries and the 31 tracks that maintain their place on the countdown, we're sure there's something for every fan of alternative, indie and pop music, including dream pop, post-punk revival, folksy singer-songwriters, and driving synth work.
New Zealanders The Naked and Famous are the highest new entry with their infectious new single Bury Us, as the 13-year indietronica veterans continue their career renaissance with another memorable pop single.
There's also Poliça's second new track in a fortnight, the latest from their forthcoming album When We Stay Alive (31 Jan). It's more of their signature trippy synthpop, and our favourite pre-release track from the new album so far.
Among the new bands you may not be familiar with are our cover stars CIEL, Dutch vocalist Michelle Hindriks' Brighton-based dream pop trio. Their lush single The Shore is one of our tips of the week.
There's also a pair of somewhat more raucous bands, north-easterners Pit Pony and sharp Liverpool newcomers Courting, a solo single from The Jezabels lead vocalist Hayley Mary, and another snazzy track from prolific pop-makers Fickle Friends.
Alcopop! Records signings Cheerbleederz and and hotly-tipped Bostonian Squirrel Flower are among the others to debut of the Alternative Singles Chart.
Check out the chart to see all of the latest additions, or head straight to our Spotify playlist to listen to all of the new music we're confident you need to hear!
Oh, and if you're still not sure exactly how the chart works? Check out our introduction to the hows and whys in this article. ♥♥♥
FEISTY Alternative Singles Chart: 23 January 2020
Found something hot and freshly released? We'd love to know about it as we compile the FEISTY Alternative Singles Chart. After all, your ears are as good as ours, right? Send us a tip with the details, or drop our editor a line at [email protected].