Be Charlotte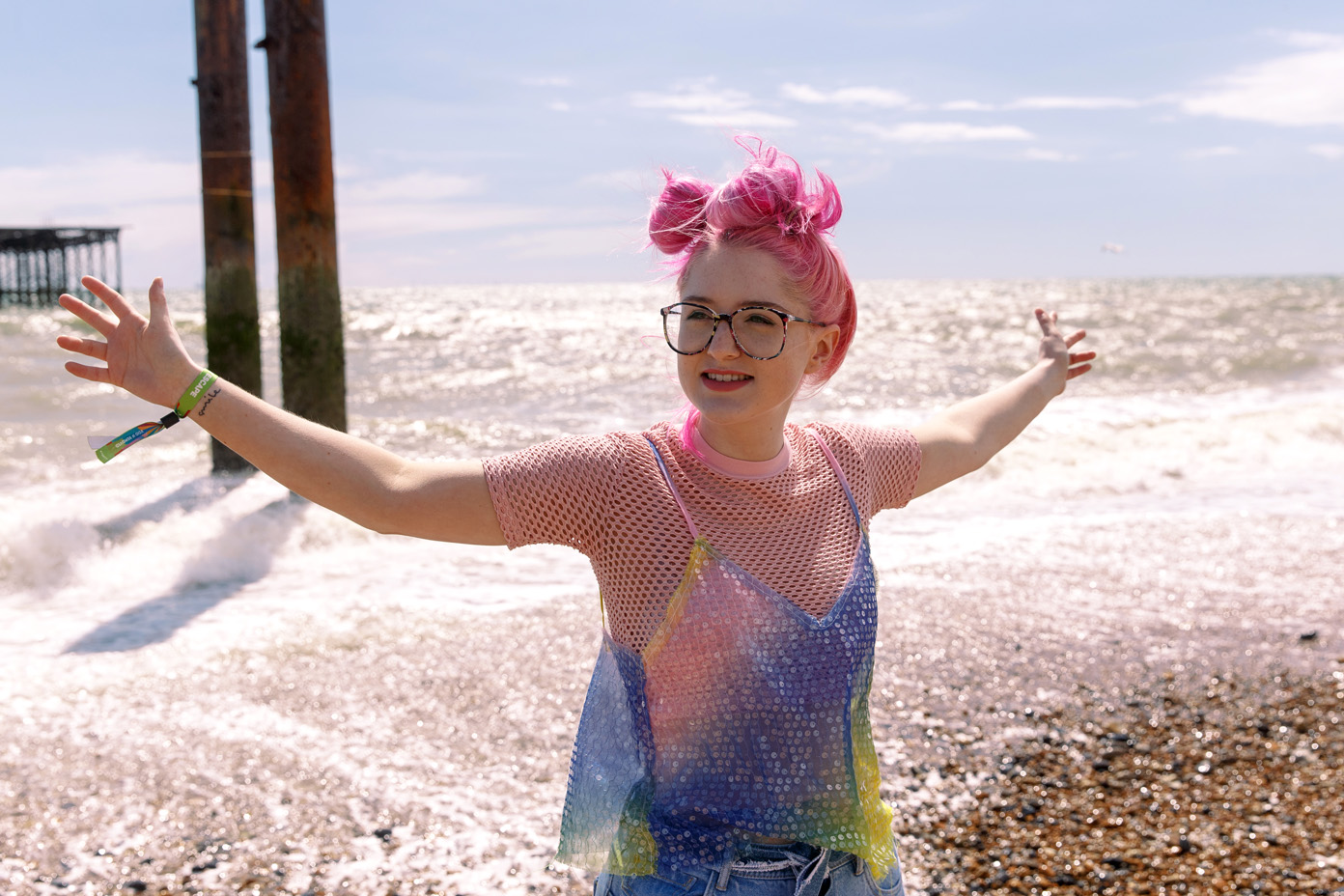 Charlotte Brimner is multi-talented musician and songwriter from Dundee in Scotland. Her solo project has evolved into a band – although she's still the sole face – and taken her to SXSW and Asia to perform live.
Standout track: Drawing Windows, the most stripped back and best single to date.
Upcoming live dates: Liverpool Sound City imminently, followed by appearances at TRNSMT and Secret Garden Party among others.
Social media: Facebook • Twitter • Instagram
Photographed: After almost managing to get Charlotte killed by seagulls – never leave food on Brighton seafront – we headed to the foot of the old pier.